Thales to supply military satellite communication system to Qatar
Key points
Thales awarded to provide the Qatar Armed Forces with a secure, high-data-rate satellite communication system.
The contract illustrates the breadth of Thales's product and service offering, and its capabilities as an integrator of complex defence sys-tems.
The technologies included in this project are based on Thales's Nexium solution for critical communications.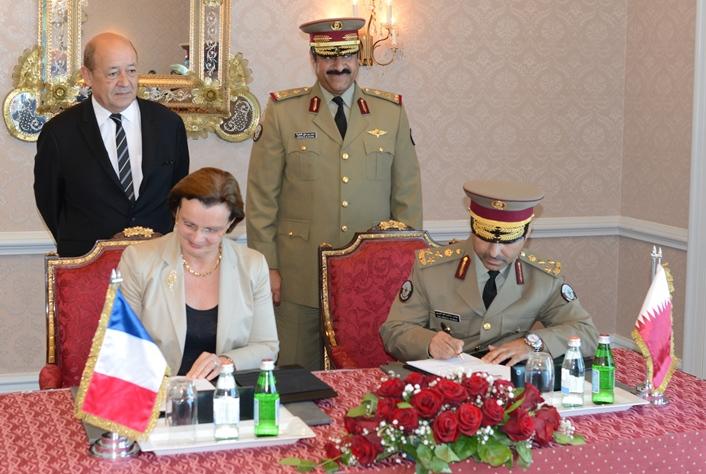 Thales was awarded a contract to supply the Qatar Armed Forces with a military satellite communications system.
The ground segment supplied by Thales will provide Qatari ground and naval forces with a long-range communications capability to enhance national security and protect vital interests.
Satellite communication (satcom) systems are an important component of a military force's voice and data communications capability in the theatre of operations. The military satcom network complements existing military radio communications systems. As a consequence, Thales will supply the systems needed to transmit and receive communications via satellite, and to process data on the ground.
The solution is built around Thales's high-performance System 21 technology to provide secure, high-data-rate transmissions. This fully proven system has been selected by several NATO countries.
The Network Operations Centre, also provided by Thales, will be used for planning and managing the complete system, which will be operated by the Qatari armed forces.
The solution will be interoperable with the other communications systems in service within the Qatar Armed Forces, including combat radios and fixed networks.
The solution will be delivered on a turnkey basis, and integrated teams will be set up to ensure the transfer of skills from Thales to the customer.
Thales's credentials in this sector include key roles on a number of high-profile programmes:
Prime contractor and responsible for implementation of France's Syracuse III ground segment and networks.
Operation and supervision of satellite links for NATO forces in Afghanistan (ISAF*).
Manufacture of satcom terminals to provide critical high-data-rate secure communications for Yahsat in the United Arab Emirates.
This latest contract further strengthens Thales's global leadership in military satellite communication systems.
* ISAF: International Security Assistance Force
"We are today selecting Thales after a rigorous procurement process and over a year of technical evaluation. Thales has been chosen thanks to its technical solution".

Eng. Abdulaziz Falah Al-Dosari, Assistant for Technology to the Minister of State for Defence Affairs.
"I would like to thank Qatar for the vote of confidence they have awarded to Thales. This is a big success, which comes at the end of a long bid process. This significant contract illustrates Thales's efforts in recapturing interna-tional markets. It is a great reward for our teams and confirms their determination and professionalism. All our efforts are now being put towards the quick delivery of the satellite system for the benefit of the Qatari armed forces."

Jean-Bernard Lévy, Thales Chairman & CEO.