Milipol Asia Pacific 2017
Milipol Asia-Pacific 2017 will continue to serve the ASEAN Region and retain its 3-day format showcasing the latest technology solutions in the Defence and Security environment. The Show will address the fundamental issues of global terrorism and internal state security which will present opportunities for specialists and engineers in the vitally important areas of internal state security and counter terrorism to share their experience and expertise regarding the sophisticated threats currently facing Governments in the region.
Thales will showcase our latest technologies and solutions at Stand 1714.
Follow us @ThalesAsia for live updates.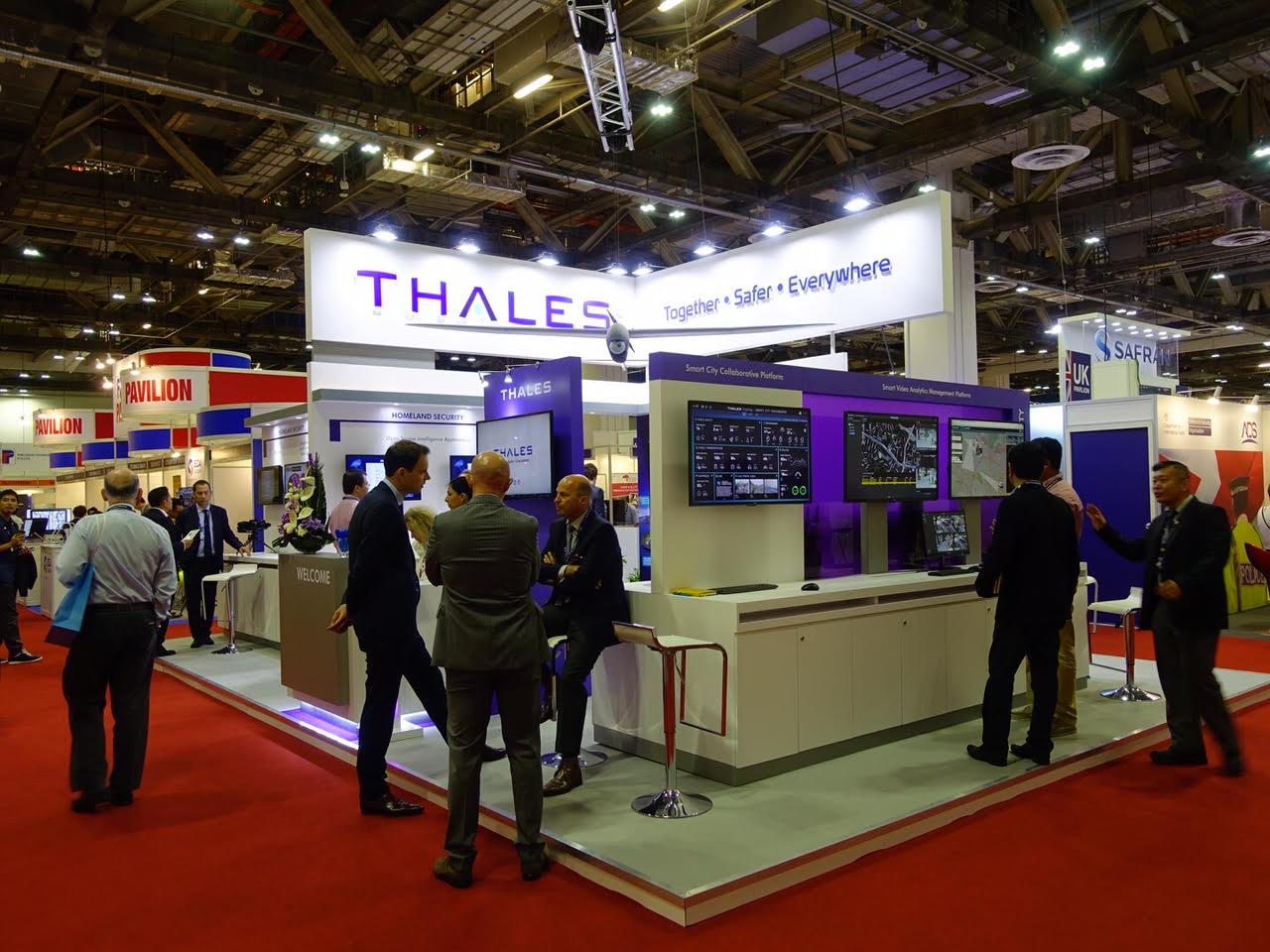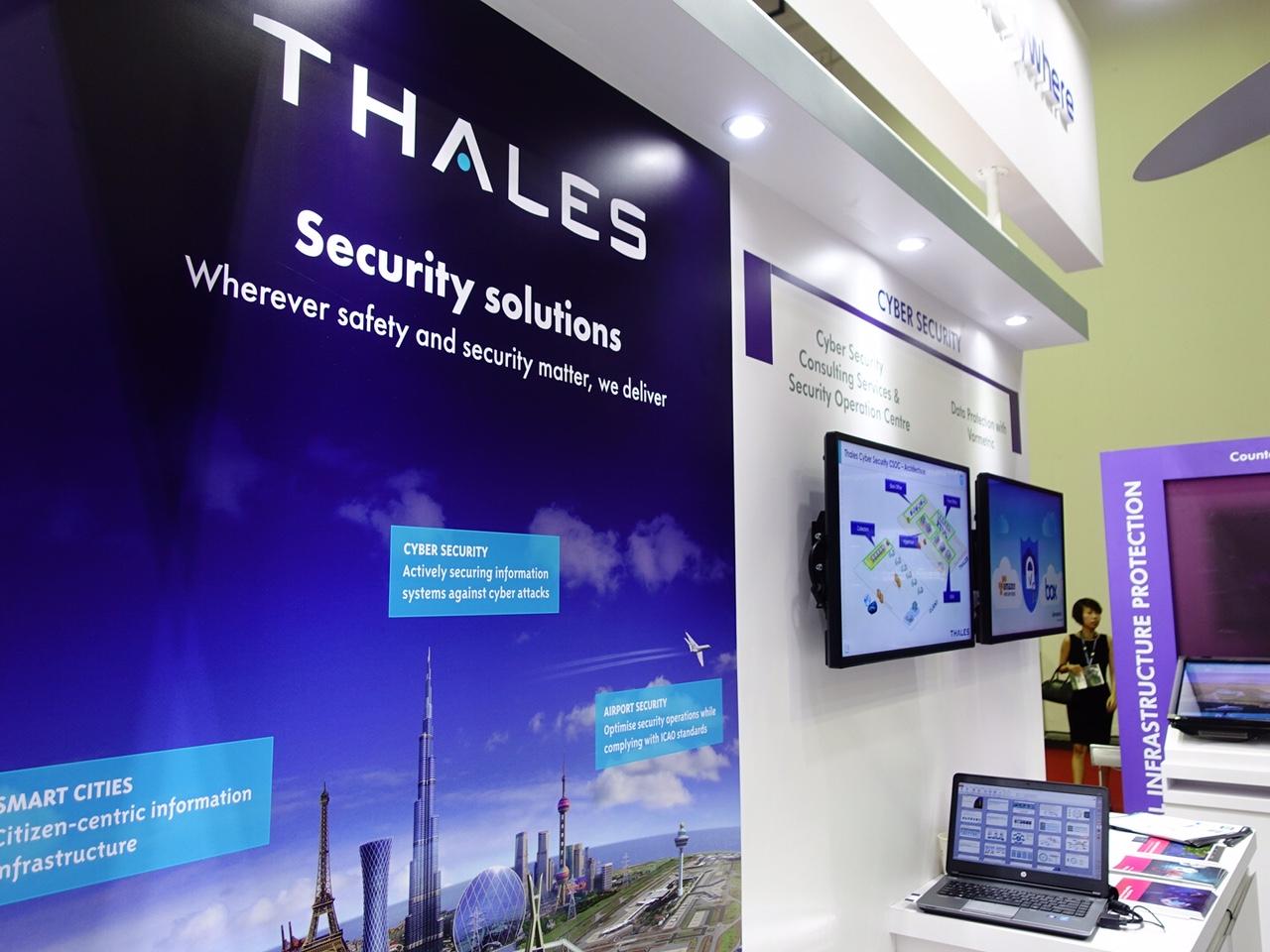 Thales is helping cities to step up to the challenge of growing urbanisation by delivering city wide solutions that offer better and more integrated transport, safety, and security infrastructure that increases efficiency and improves quality of life.
Safe and Smart City
Smart video analytics management platform
Thales Video Analytics Integration Platform is an open, extensible and highly configurable multi-tenanted platform allowing greater sharing of assets/resources (video, video analytic engine) across government agencies.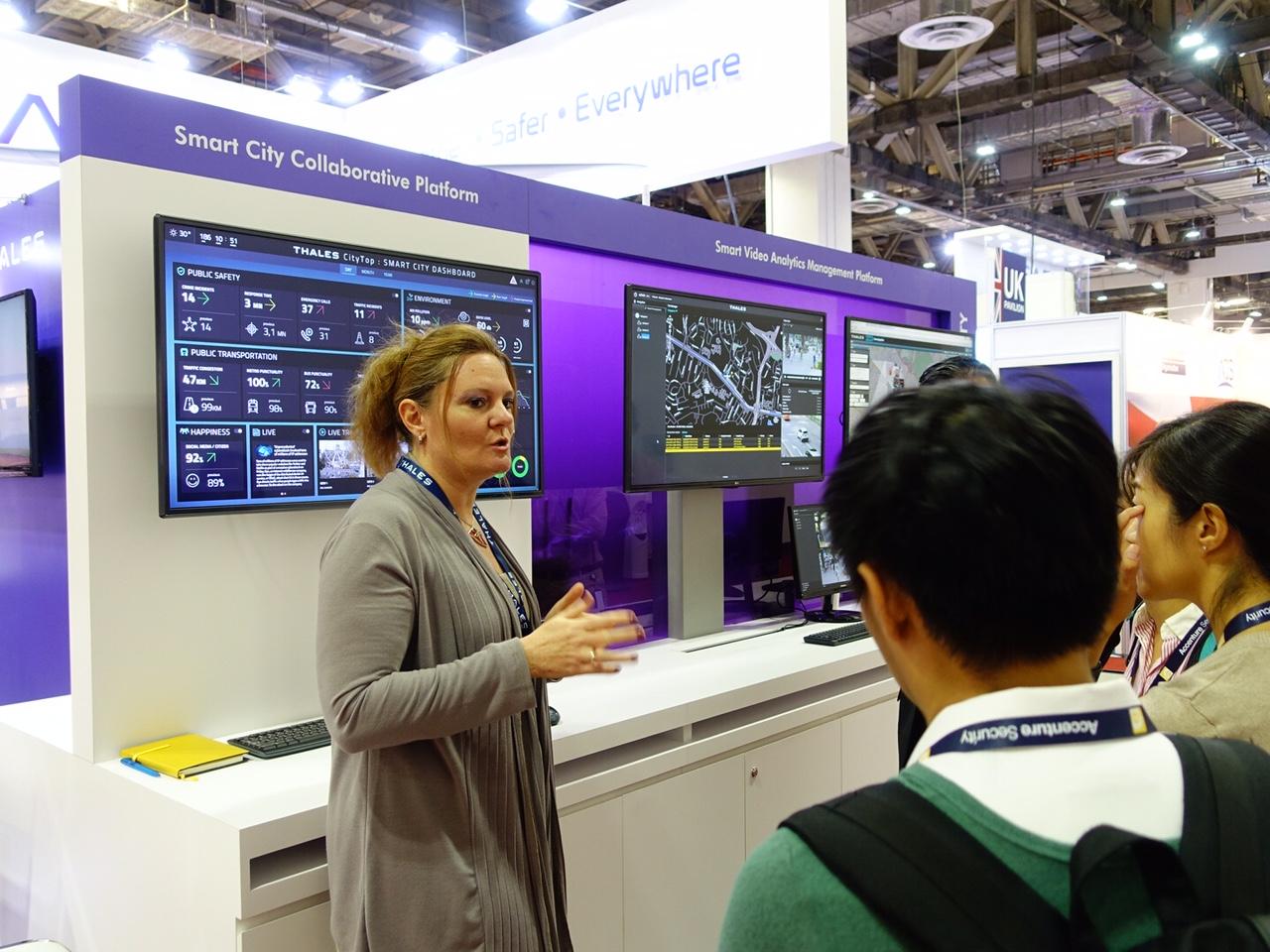 Smart city collaborative platorm
Thales provides city authorities and mayors, CityTop, the Smart Operation Management Platform they need to better address new challenges such as security, environment, mobility, social diversity, economic …
Critical infrastructure protection
Counter unmanned aerial system, from detection to neutralization
Thales provides a fun and interactive multimedia 3D support illustrating detection capabilities, analysis and neutralizing of several types of drones on different protection scenarios. A movie illustrates the detection and neutralization Thales' capacities on real targets, such as a high-level threat or a swarm of drones coordinated. This multimedia tool shows the necessity of the system approach, the maturity of integrated equipment, but also helps to collect the customer needs.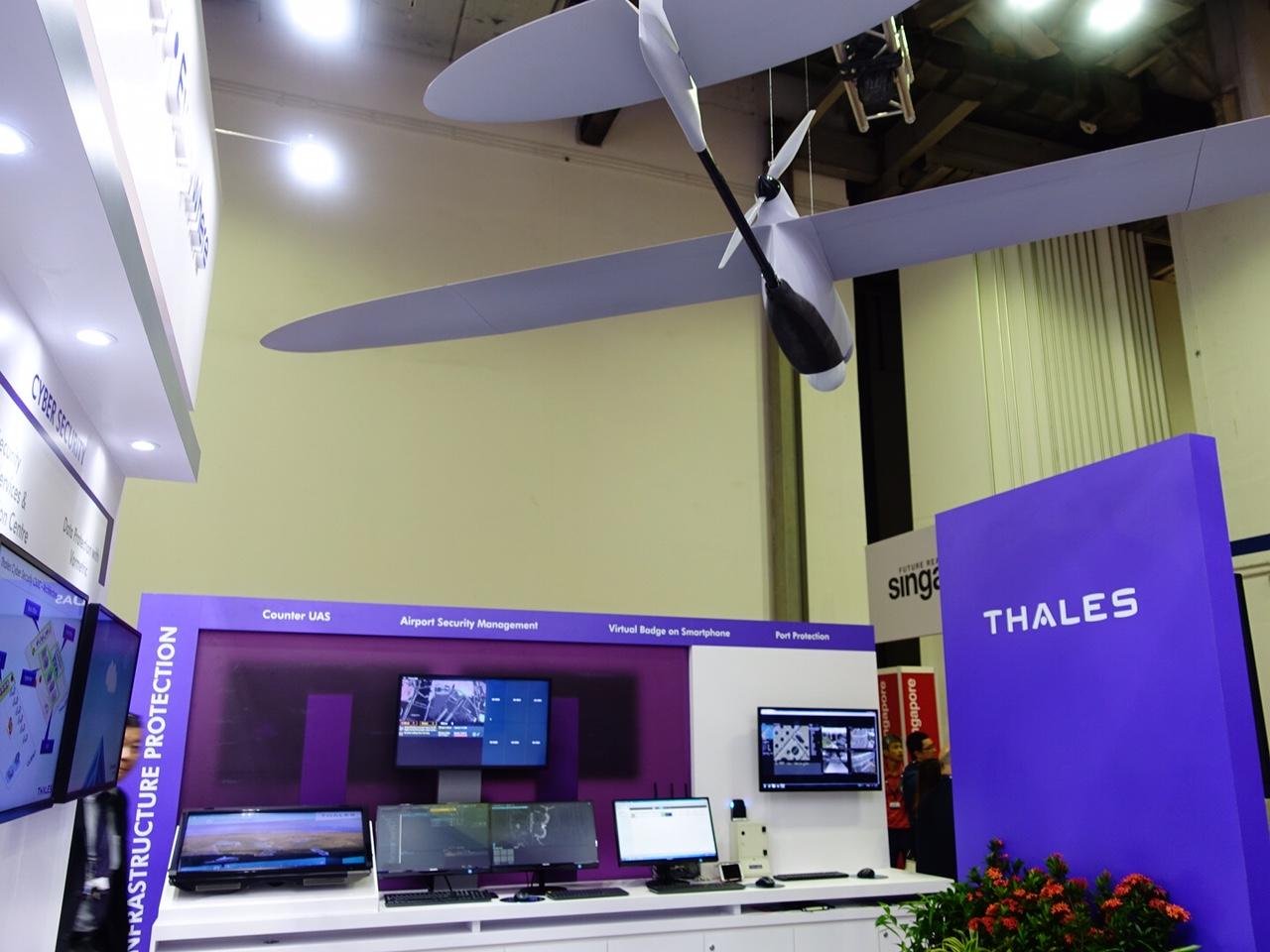 Sensitives sites and port protection
Thales presents its innovative supervision system: TSIM with a virtual demonstrator. TSIM is dedicated to the supervision of critical sites, merging advanced Physical Security Management (PSIM) with state-of-the-art Video Management System.
 
Virtual badge on smart phone: Tsmart badge
Thales will presents on Milipol Asia its new solution dedicated to secure access control : Thales 'smart badge .
Airport management
Airport Operation Control Centre (AOCC) is a unified integration platform to make airport systems management simpler and more efficient. AOCC is a complete, modular solution designed to overcome the complexity of centralised airport operations management and meet the safety and security requirements of all the stakeholders involved in airport operations.
 
Homeland security
Homeland intelligence system
A global solution for Homeland Intelligence responding to a wide range of challenges: domestic intelligence, cyber-crime, terrorism threat, financial traffic...
Surveillance: the right image at the right time to make the right decision
Spy'Ranger mini UAS: robust, discreet and easy to deploy
 
Integrated mini fixed wing UAV systems SPY'RANGER is a Contact Intelligence mini unmanned UAV, offering High definition, Day/Night long range applications and automatic detection, videotracking, geotracking in surveillance or reconnaissance missions. More information could be found here.
Sophie-XF Ultimate Target Locator
For military as well as civil users, tactical superiority means making rapid decisions based on accurate and up-to-date information while on the move, and successfully completing assigned missions while staying protected ("seeing without being seen").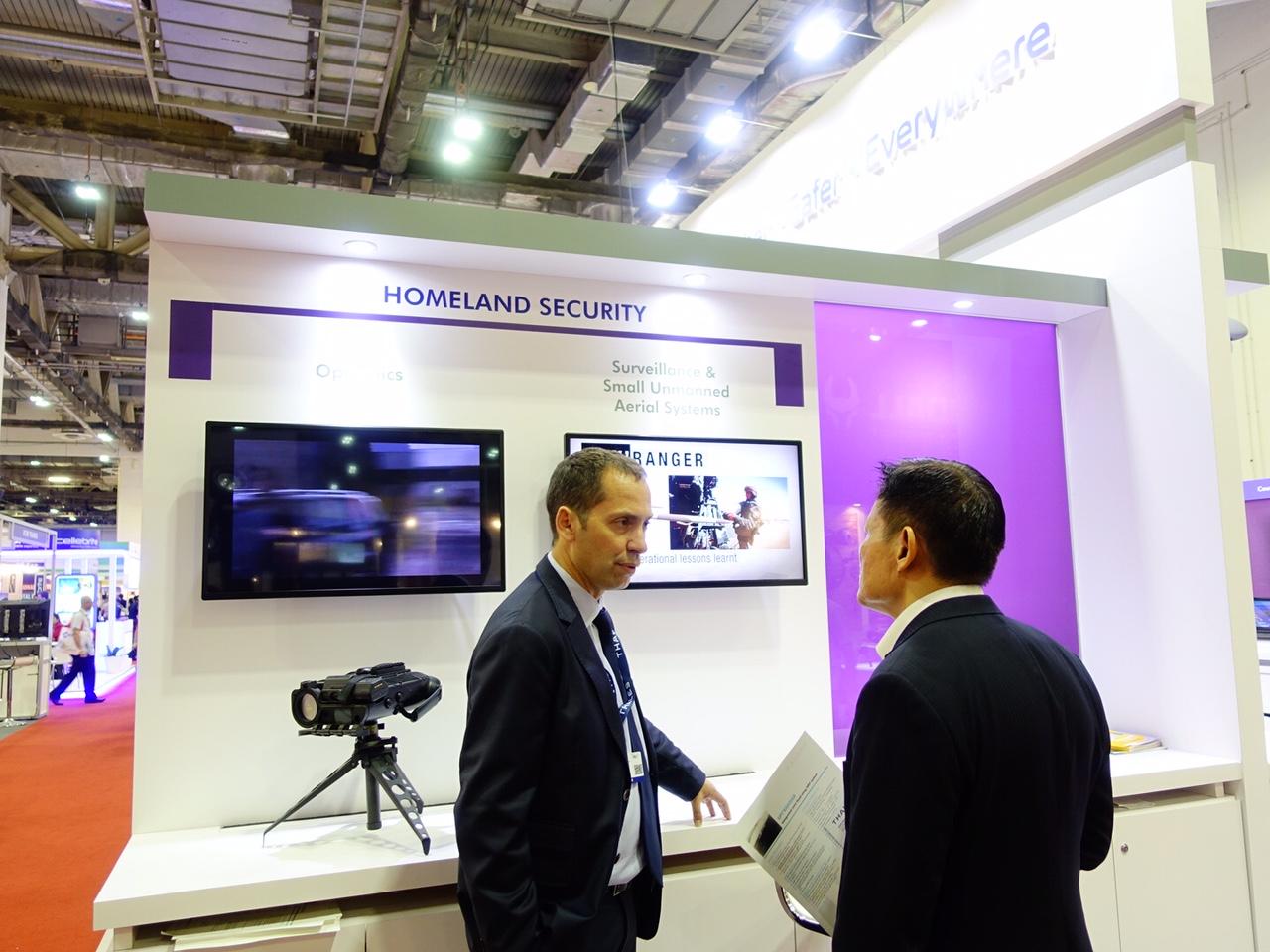 AVNI: Airborne Surveillance and Monitoring System
AVNI is a wide-area surveillance system Avni is a wide-area surveillance system, primarily aimed at the Civil Oil and Gas markets, which leverages technologies currently used in our Airborne Image Exploitation systems by repackaging sensors from our Digital Joint Reconnaissance Pod (DJRP).
Cyber Security
Cyber Security Operations Centers (CSOC)
Thales's Managed Security Services deliver the highest level of protection, to defend your Information System over its lifecycle. From design to operational management, our trusted and globally recognized expertise provides in-house monitoring or 24/7 Security Operations Center (CSOC) to secure critical infrastructure, utilizing the best and most current technology.
 
Data protection
Thales' Vormetric Data Security Platform efficiently manages data-at-rest and data-in-motion security. Built on an scalable infrastructure, the Vormetric Data Security Platform is composed of several products that can be deployed individually, while offering efficient, centralized key management.
 
Consulting services
While meeting national and international security regulations, Thales' consultants advise our clients on how to design and protect their SCADA and Information Systems.
Don't miss the chance to hear from our expert and learn how Thales latest-generation mini unmanned air systems herald a new era in intelligence gathering by forward units.
 
The military Use of UAS and the Functional & Technical Synergies with Security Applications
Speaker: Pascal SECRETIN,  Product Line Manager for Surveillance & Small Unmanned Aerial Systems
Where: 5 April at 16:35, Marina Bay Sands Exhibition Centre, Level 3 Meeting Room
 
The Use of Mini Surveillance & Mini Reconnaissance UAS for Homeland Security Applications
Speaker: Pascal SECRETIN,  Product Line Manager for Surveillance & Small Unmanned Aerial Systems
Where: 6 April at 11:25, Sands Expo and Convention Center