Thales Researchers: Dunlin Tan
Why choose between a career in scientific research, engineering or management when you can have all three? Dunlin Tan has worked at Thales's corporate laboratory in Singapore since 2012 and explains how the Group has offered her all the career opportunities she ever wanted.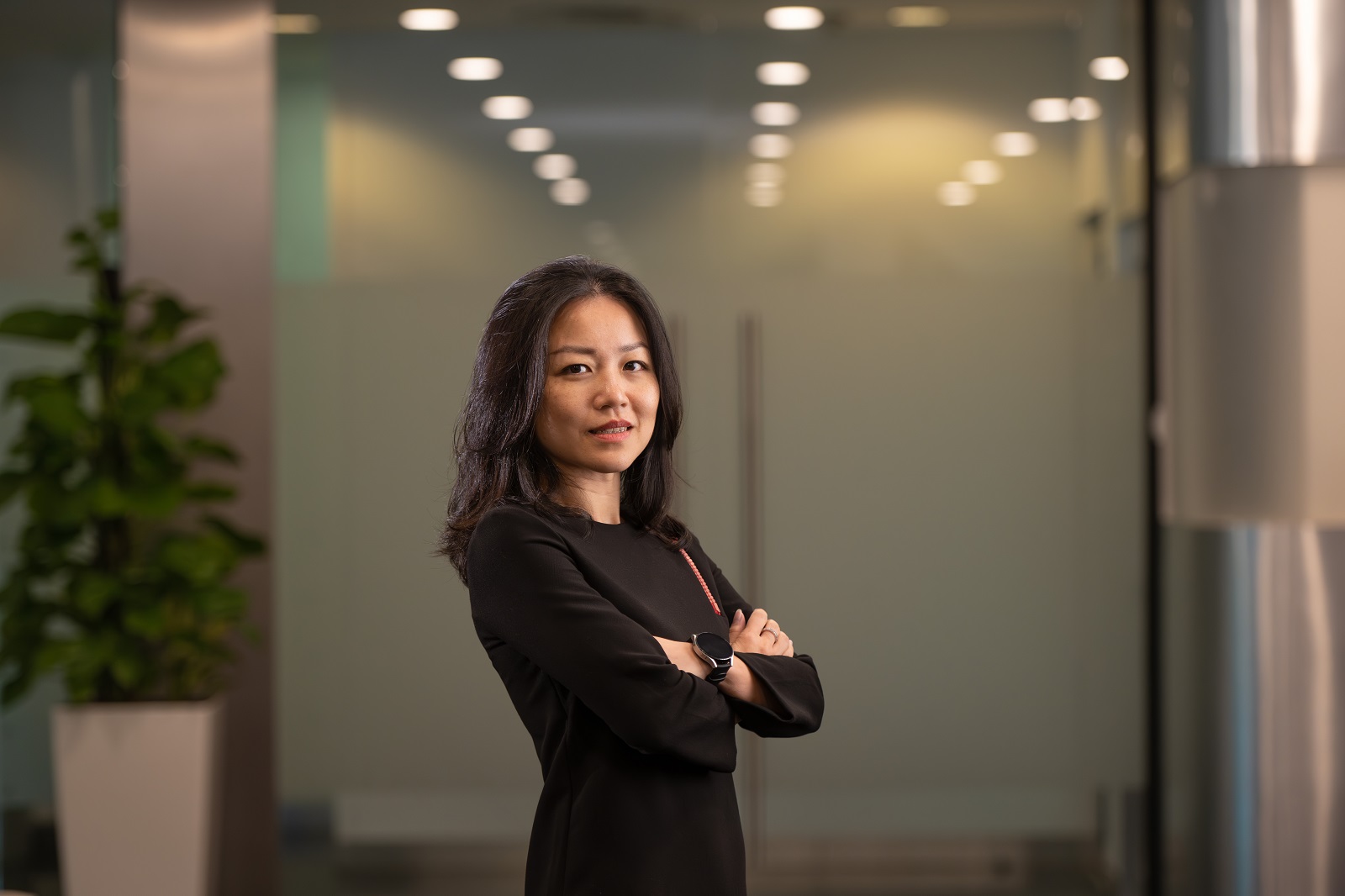 © Thales
2023 is an anniversary year in Singapore. Exactly 50 years ago, Thales (or Thomson-CSF as the Group was known at the time) established a permanent presence in the country, initially to expand its aerospace business in Asia. Half a century later, more than 2,000 people work for Thales in Singapore, imagining and developing new solutions for the defence, security and ATM & Aerospace markets. "I was put in charge of arranging this year's celebrations," says Dunlin Tan, "and it's been much more than just organising a gala reception! We're also running a series of seminars and special events for our employees, customers and partners to explain our vision for the future and outline our plans for the next 50 years."
A team of 15 engineers and researchers
At just 41, Dunlin Tan heads up Thales's Research and Technology (R&T) centre in Singapore, one of the Group's five research centres worldwide, and leads a team of about 15 engineers and researchers working in areas as diverse as hardware, materials science and algorithms. She says she has always wanted to pursue a career in scientific research, following in the footsteps of her role model Prof. Mildred Dresselhaus, a pioneer in the physics of carbon nanotubes and the first woman to be appointed an Institute Professor at MIT. "I always wanted a career in research, but I also knew that someday I wanted to lead a technical team. Thales has given me the opportunity to do both." Her first encounter with the Group was when she interned at Thales Electro-Optics and worked as a researcher in CINTRA1, a joint research unit set up by the CNRS, Nanyang Technological University and Thales that worked on nanoelectronics and nanophotonics, before going on to work on a doctoral thesis partly financed by the Economic Development Board of Singapore and Thales. Since it was established in 2009, the CINTRA lab has been a real melting pot of expertise and an opportunity for French and Singaporean researchers to share their complementary skills and capabilities. "I chose to study EM simulations and the realisation of carbon nanotubes for RF packaging,"  continues Dr Tan. "That experience really convinced me that applied research was the direction I wanted to take, because I can't think of anything more rewarding than developing innovations for products and systems that will have a real impact on everybody's daily lives."
An immersive experience
Thales offers its 81,000 employees a vast array of opportunities to develop their careers, learn new skills and assume leadership roles within the organisation. "Ever since I joined the Group in 2012," says Dunlin, "the guidance I have received from senior colleagues as well as formal training and professional development courses have been instrumental in shaping my career path." As a young scientist, for example, she took part in the Emerging Leaders Programme, which was put together with the ESSEC business school by the human resources department at Thales Singapore to develop strategic thinking and a culture of customer-centric innovation among high-potential employees. "Our Singapore leadership team sets us practical challenges, and we needed to solve them as a team and come up with our own action plans," she says. "For me, the programme was a chance to interact with people from other departments working in very different fields from my own, discuss the challenges with a whole range of stakeholders and understand the issues they face. It was an immersive experience that has served me extremely well ever since. And now it's my turn to share my own experience with the people on my team and in other departments."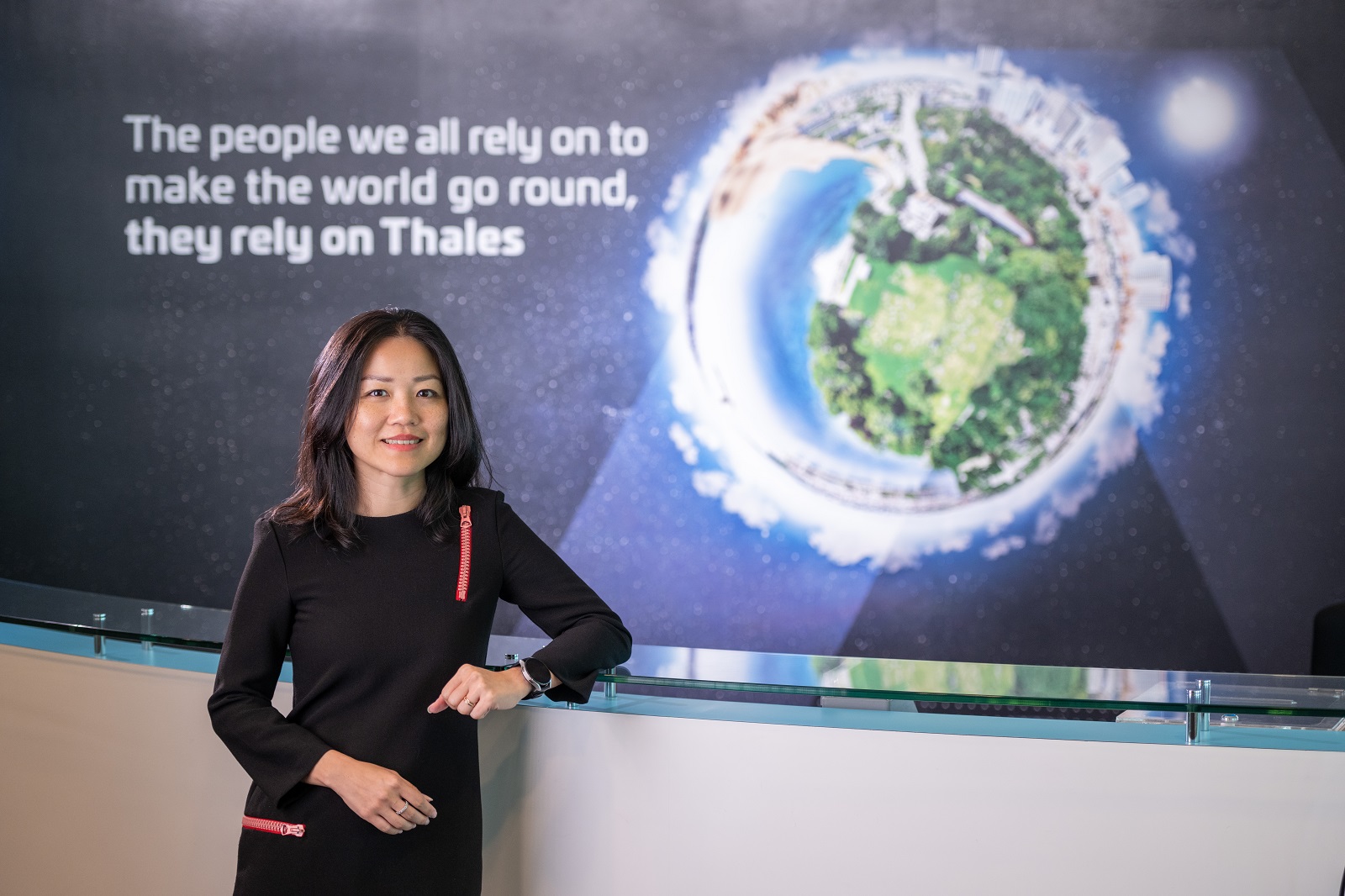 © Thales
A supportive environment
Throughout her career at Thales, Dunlin Tan has felt empowered to develop her full potential. "In my mind, very few companies can claim to cover such a broad range of use cases, from development of underwater acoustic sensors to microchips in passports, from securing bank transactions to  satellite communications." And she sees the same diversity reflected in the career paths and opportunities that Thales offers its employees. "At Thales, you set your own career path. You can start out as a scientist in a research centre before becoming an engineer or a subject-matter expert, or moving into sales or management. And when you take on responsibilities, you can define the scope of those responsibilities yourself.  In my case, I see myself first and foremost as a technical manager, responsible for aligning our research directions with the needs of our customers in Singapore and across the Group, and for empowering my team to flourish in their respective technical domains." As Thales Singapore begins its 50-year anniversary celebrations, Dr Tan knows there will be some busy months ahead, but she's unfazed by the prospect. "I think I'm in a privileged position to be working with men and women who represent some of the best talents in the industry. There is always something new I can learn each day. It's a demanding role, but I never feel overwhelmed because the environment I work in always seems so caring and supportive. When we're on a project with other teams in the Group, for example, and with Palaiseau in particular, everyone goes out of their way to adjust their schedules to the different time zones. That may seem a tiny detail, but in a Group with operations in 68 countries, it's very important!
1 CINTRA: CNRS International NTU (Nanyang Technological University) Thales Research Alliance