Based on the very latest IR cooled technology, Thales's Catherine family of high-definition thermal imaging cameras is the most comprehensive range of its kind on the world market today. The different models in the family offer the perfect combination of features and functions for long-range day/night target acquisition, fire control and surveillance applications on land, sea and air platforms even in the most extreme conditions.
Thermal imaging cameras bring many benefits, not only in tactical operations on the battlefield but in a whole host of situations where a day/night capability is crucial to mission success.
 

Fighting vehicles
An armoured fighting vehicle advances under cover of darkness on the edge of hostile territory, its mission to recognise, engage, and withdraw. The vehicle commander detects an enemy vehicle at a range of several miles based on the high-resolution image displayed on the sight inside the vehicle by Catherine, an ultra-compact thermal imaging camera. As the vehicle approaches, it is identified and engaged with precision by the gunner via a second Catherine camera, while still at sufficiently long range to ensure "first hit" advantage for the AFV, allowing the commander to order a safe withdrawal.
Surveillance applications
Civil and military surveillance teams also have access to the capabilities offered by the Catherine product family. These thermal imagers provide the ideal solution for border and sensitive site surveillance applications, for example, enabling intruders to be detected and identified at a range of several miles, day and night, even when concealed by smoke, dust or vegetation.
At sea, Catherine cameras can be deployed as a naval surveillance tool in anti-smuggling and anti-piracy operations, or mast-mounted for airfield defence applications. They can even be used for crowd surveillance at sensitive venues such as sports stadiums and transport hubs, providing outstanding performance thanks to their superior image quality, multiple field-of-view and zoom capabilities.
 

What's inside the package?
The beating heart of all Catherine thermal imaging cameras is a high-resolution infrared detector offering all the advantages of cooled technology, such as high sensitivity at long range capabilities even under adverse conditions. They also offer a choice of infrared waveband — long-wave (LWIR) for top performance despite solar dazzle and battlefield obscurants, or medium-wave (MWIR) for ultimate range performance in the same small package.
Catherine thermal imagers also include an array of zoom, optical boost and field of view options, giving gunners, commanders and surveillance officers the tools they need to perform their tasks safely and effectively.
The Catherine camera's video output capability allows it to interface with the vehicle's state-of-the-art electronic architecture, so images of the engagement can be recorded or transmitted to a battlefield command centre, enhancing overall situational awareness and allowing decisions to be made quickly about subsequent actions.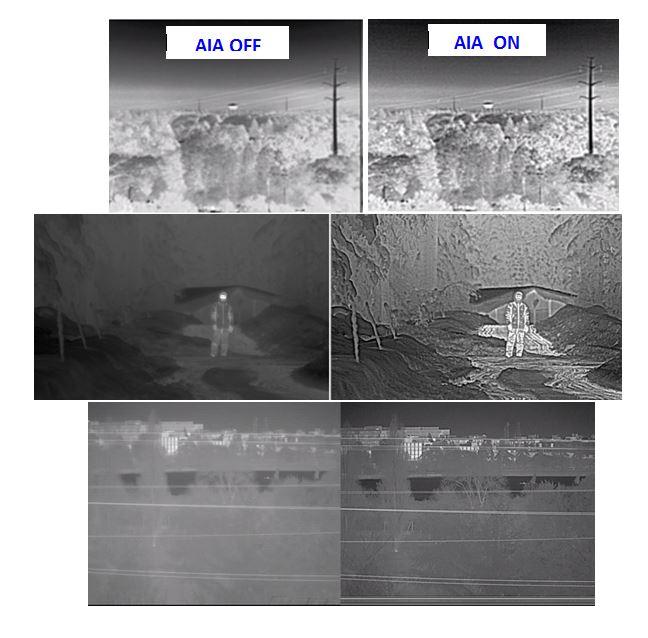 This makes the latest Catherine cameras highly scalable and future-proof products that are ideal for a whole range of new programmes.
 

Family fortunes
The first Catherine thermal image camera (Catherine FC) appeared on the market at the end of the 1990s. More than 10,000 Catherine units are now in service on many different types of fighting vehicles worldwide, integrated into a wide range of sighting systems or coupled directly to Remote Weapon Stations or turret-mounted light weapons. This extensive experience with such a comprehensive family of thermal imagers has fed into the design of the latest models, helping to make Thales the number one supplier of thermal imaging equipment for armoured fighting vehicles outside the US.
Rugged enough to be used on tracked or wheeled vehicles, the products in the Catherine family combine high boresighting accuracy with very long range, giving combat vehicles a precious battlefield advantage. They can detect, identify and engage even fast-moving threats before being spotted and fired on themselves, and enable surveillance teams to gain broad situational awareness from a safe distance before taking appropriate action. For vehicle gunners and commanders, land recce observers and surveillance officers, Catherine cameras offer a robust and battle-proven solution to the need to stay safe and effective in the field.