Astronaut Thomas Pesquet meets his former colleagues from Thales Alenia Space in Cannes
Many of the employees from Thales Alenia Space's Cannes plant recently attended the lecture and Q&A session with European Space Agency astronaut Thomas Pesquet. Back from his International Space Station mission on June 2, the French astronaut shared his experiences in orbit, his passions and concerns, addressing a highly attentive audience mainly comprising employees from the plant, along with local high-school students, politicians and members of associations. He received a very warm welcome, and the audience wanted to spend even more time with him, because Thomas really knows how to make space come alive for his listeners. Naturally friendly, he knows how to transmit his passion and knowledge. Over the past few years, he has helped bring space into a number of households, sparking not just curiosity, but also perhaps a possible science or engineering career.
 
 
Using space to build a better life on Earth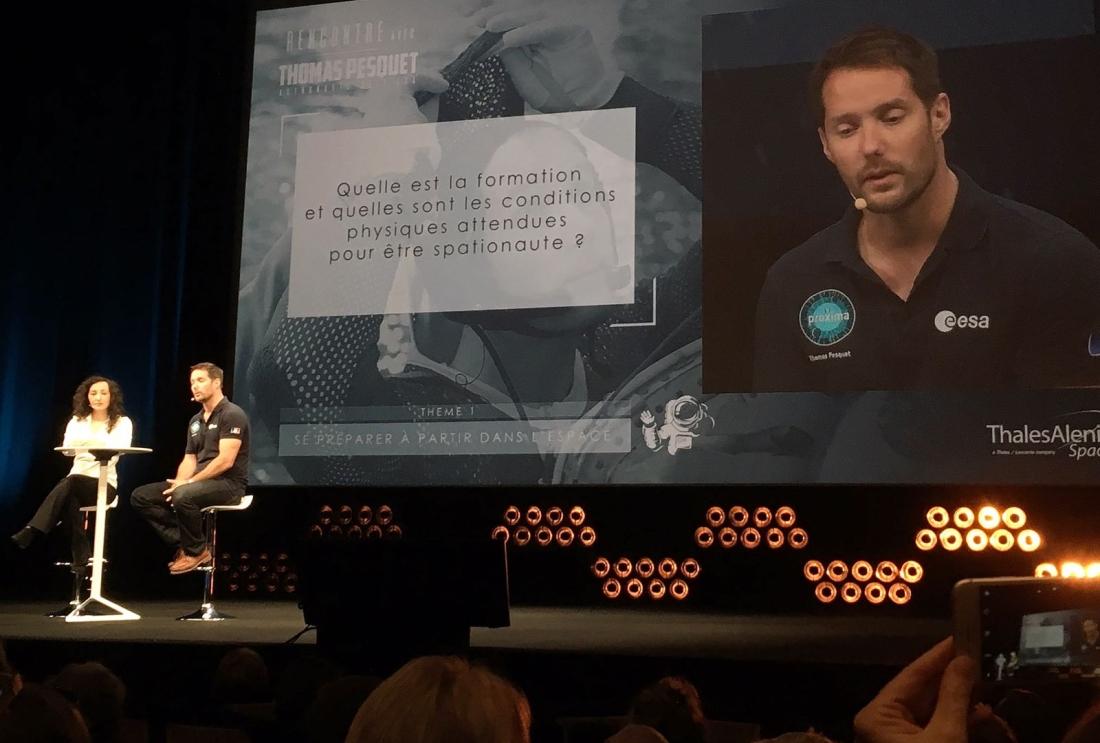 Some of the comments posted on social media stated proudly, "I was there!" During the unforgettable day of November 23, Thomas Pesquet addressed a number of topics with his characteristic openness and humility. He described his meticulous preparation, the tests he carried out in orbit and his now famous photos, of course, as well as his vision of Europe and his contribution to sustainable development. He then fielded a number of questions from the floor. Thomas emphasized one subject in particular, the environment. He photographed our planet from all angles during the Proxima mission. While these snapshots are superb, some also spotlight the fragile nature of the Earth. Whether concerning natural disasters, global warming, melting ice at the poles, or pollution over large cities, climate change is now than ever a major concern.
 
 
"Feeling at home"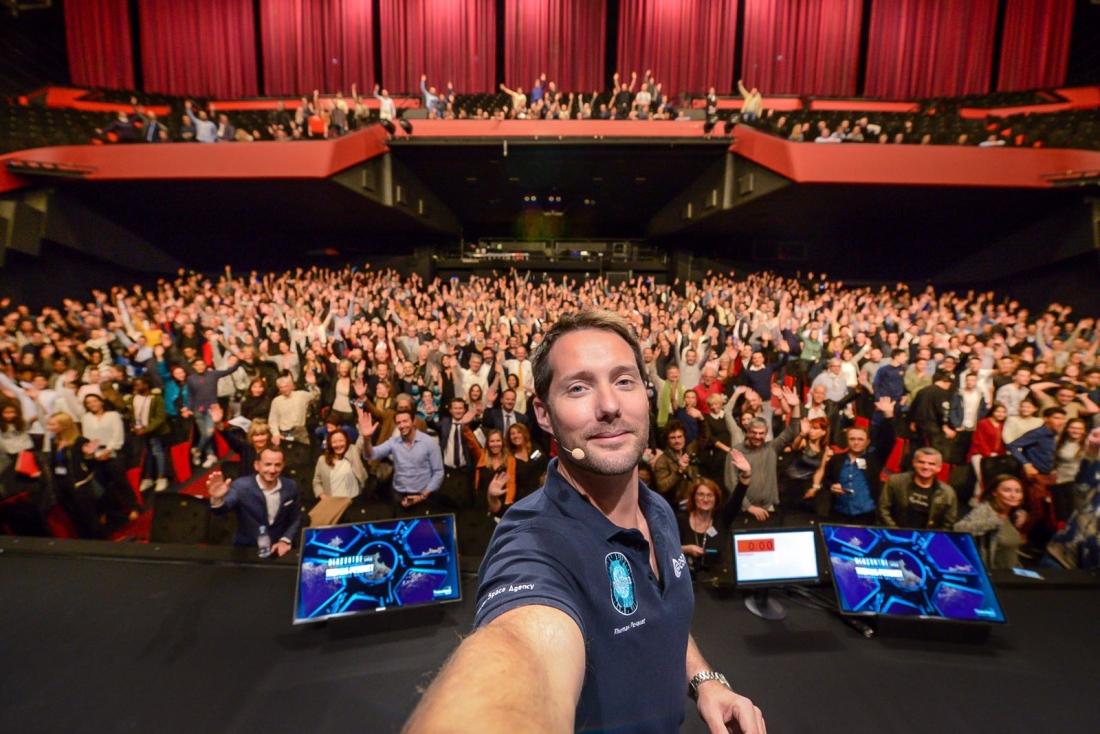 Thomas has chalked up 196 days in orbit, participation in 55 scientific experiments and over 2,000 photos taken from the Cupola, the preferred viewing point of ISS astronauts, built by Thales Alenia Space. Our favorite astronaut has come a long way indeed since his internship at Thales Alenia Space in 2001. For Thomas, this trip to Cannes was a return to his roots, as he explains: "That's why I wanted to meet the employees of Thales Alenia Space, because I feel at home". Thales Alenia Space is especially proud of having welcomed Thomas Pesquet and having counted him among the company's employees in the past. Everybody here is a real "space fan", and this day will stand out in our memories for its strong emotions and humanity. So Thales Alenia Space would like to once again express its thanks to ESA and to Thomas Pesquet for joining us on this day. Hope to see you again soon! Hasta la #Proxima.  
Copryrights:
Fisrt artistic view: ©Thales Alenia Space/Creative Spirit
Photo 1: ©Thales Alenia Space
Photo 2: ©Thales Alenia Space/Imag[IN]