Double success for COSMO-SkyMed!
Thales Alenia Space will deliver a COSMO-SkyMed ground segment to Polish Ministry of Defense, in cooperation with Telespazio. This contract follows the signature of a new phase of COSMO-SkyMed second generation contract with the Italian Space Agency (ASI).
 
Strengthening of our presence in Poland
After signing a new phase of the COSMO-SkyMed Second Generation contract, worth154 millions euros (+ 28 million euros for Telespazio), Thales Alenia Space has just signed a contract to supply the ground segment (P-DUGS) to the Polish Ministry of Defense for the reception and processing of data and data products generated by Italy's first and second-generation COSMO-SkyMed satellites. The contract was signed by Thales Alenia Space Italia as lead company, on behalf of a temporary consortium which includes Telespazio.
The Italian space industry's selection by Poland as "international defense partner" for the COSMO-SkyMed program marks a significant step forward. The 30 million euro contract is part of a 2012 agreement signed by the Italian and Polish Ministries of Defense concerning collaboration on Earth Observation. According to this agreement,  Poland may also take a significant role in the second-generation COSMO-SkyMed program, and could build the associated user segment in Poland.
The contract marks the first concrete collaboration between the Italian and Polish defense ministries on space programs. It also allows Telespazio and in particular Thales Alenia Space to strengthen their presence in Poland in addition to  the creation of Thales Alenia Space Polska in Warsaw which took place in June this year.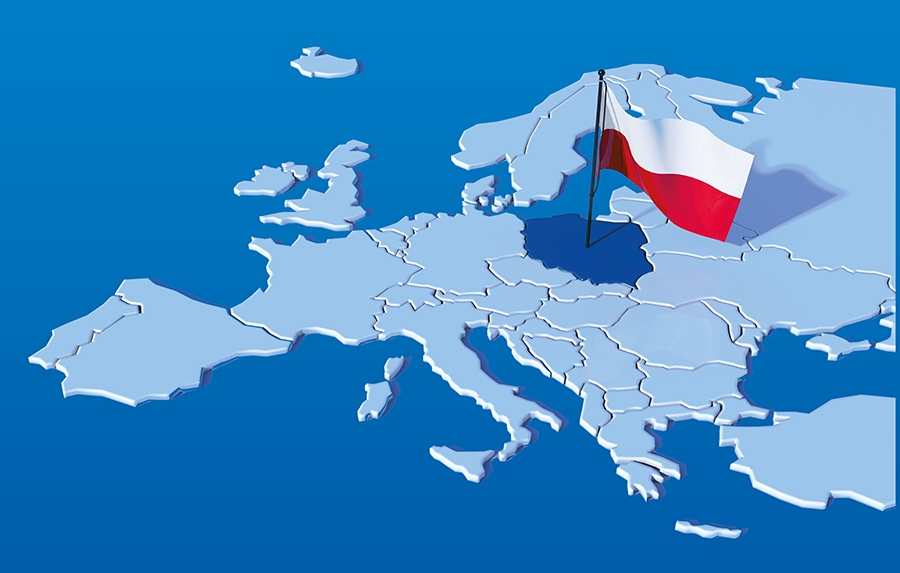 A major phase of the COSMO-SkyMed Second Generation contract
This latest contract will start Phase C4/D1 of the program, entailing the detailed system design, the manufacture of the space segment which comprises two high-performance satellites, as well as the ground infrastructure.
The amount signed today covers the completion of the first satellite and development of the entire ground segment, as well as procurement of equipment needed for the construction of the second satellite.
To guarantee service continuity with COSMO-SkyMed first-generation satellites, the first second-generation satellite will have to be launched and operational by the first half of 2018, and the second satellite by the first half of 2019. To meet this deadline, financing of the entire system must be completed by early 2016.
"We are extremely satisfied with this signature," said Donato Amoroso, CEO of Thales Alenia Space Italia. "It clearly reflects the sustained commitment of everybody involved (…). COSMO-SkyMed is the flagship of Italy's advanced radar technology, and is also the only national Earth observation system of its type anywhere in the world."
The development of COSMO-SkyMed Second Generation will provide a quantum leap in the system's technology, performance and service life, further strengthening Italian leadership in Earth observation. It will also foster an expansion of the country's strategic International partnerships, like those already in place with France and Poland.
 
About COSMO-SkyMed
COSMO-SkyMed funded by ASI, the Italian Ministry of Defence and the Italian Ministry of Education, Universities and Scientific Research, is the first earth satellite observation system designed for dual purposes, i.e. civil and military. Its four identical satellites 'watch' our planet from space day and night under all atmospheric conditions, thanks to high resolution X-band radar. The program was produced completely by the main industries of the aerospace sector, co-operated by a significant number of  small and medium-sized companies. Thales Alenia Space is the company prime contractor, responsible for the entire system, including the ground and space segment. Telespazio built the entire ground segment, and the Fucino Space Center houses the Control Center of the Constellation