Ten years ago, on April 28th 2006,  the French-US Observation satellite CALIPSO* was successfully launched from the Vandenberg Air Force Base space center in California. Built on behalf of CNES and NASA, the satellite accurately measures the characteristics of the atmosphere's different layers, thanks to the CALIOP (LIDAR **) instrument in particular.
 
 
CALIPSO onboard the A-Train:
The satellite works in pair with the CLOUDSAT radar satellite from NASA. Both satellites are part of a constellation, the A-Train, that is dedicated to the observation of clouds, aerosols and the water cycle. Their common purpose is to improve the modeling of climate change.
 
 
Head in the clouds !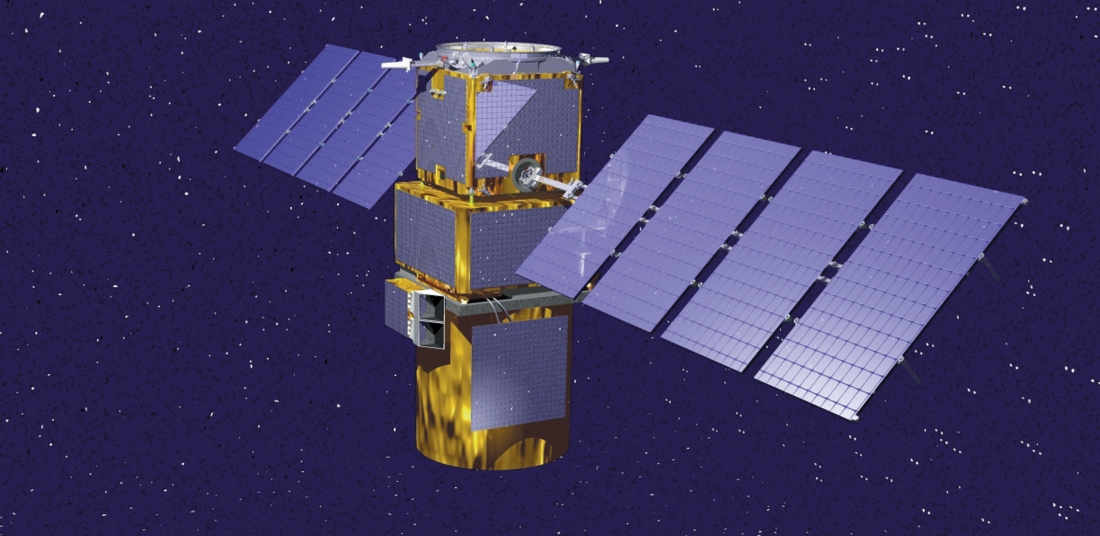 Clouds, CALIPSO has analyzed them in every way. Through its instruments, the satellite has provided very accurate data on the altitude, the geographical location as well as the optical properties of clouds and aerosols ... A wealth of information for both the scientific community and climatologists. According to a recent press release from CNES, CALIPSO theme was included in more than 1,650 publications. This mini-LEO satellite has also made more than 5.7 billion measurements using laser remote sensing.
 
 
CALIPSO: invincible!
Originally scheduled for a five-year lifetime, the satellite is even now operational in orbit. In June, France and the United States will celebrate the tenth anniversary of the mission. On several occasions, its mission has been to extended. Discussions are currently ongoing to consider a further extension for the 2018-2019 period. Supplying the Proteus platform as well as handling satellite assembly, integration and testing (AIT) were Thales Alenia Space's main responsibilities in the framework of the program.
As JASON 1, COROT, SMOS, JASON 2, CALIPSO is part of this line of satellites - with a strong industrial contribution from Thales Alenia Space - which experienced lifetimes beyond all expectations!    
*CALIPSO: Cloud Aerosol Lidar and Infrared Pathfinder Satellite Observations
**LIDAR: LIght Detection And Ranging
Photos copyrights: © CNES/© Thales Alenia Space