Ben Olivier named President and CEO of Thales Alenia Space UK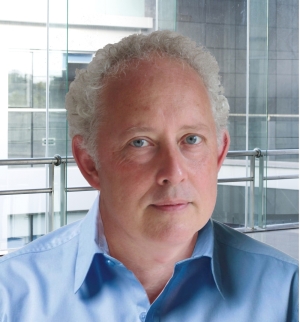 Cannes, September 22nd, 2014 – Ben Olivier, 52, has been named President and CEO of Thales Alenia Space UK, effective today. He replaces Martin Gee, who is retiring.
Martin Gee joined Thales Alenia Space in 2013 to create a new subsidiary in the United Kingdom, and to support the acquisition of SEA's space business. The progress of the acquisition has enabled the baton to be passed to Ben Olivier, previously Director of SEA's Space Division. Martin Gee will continue working for Thales Alenia Space UK moving to a non-executive role, to ensure the successful completion of actions under way to support the company's development and relations with agencies and the local business community.
After completing an Engineering degree at the University of Exeter, Ben Olivier started work with BAe (British Aerospace) as systems engineer and then as design manager on both scientific and earth observation programs. During the early 90's, Ben Olivier was appointed the marketing manager for the start-up of a joint venture with Dartcom. Ben Olivier then became head of the Guidance, Navigation and Control department for Matra Marconi Space. In 1999, Ben Olivier joined SEA. He started as an engineering manager and undertook roles as technical/ technology director, operations director and, from 2005, as Space Division director.
Over the years Ben Olivier has held a series of strategic positions in the space industry, including as Deputy Chairman of the UK National Space Technology Steering Group, board member of the Centre for Earth Observation Instrumentation, and member of the UK Industrial Space Committee. His long experience makes him a perfect fit to continue the programs already under way, in line with the UK strategy initiated by Martin Gee.
About Thales Alenia Space
Thales Alenia Space, a joint venture between Thales (67%) and Finmeccanica (33%), is a key European player in space telecommunications, navigation, Earth observation, exploration and orbital infrastructures. Thales Alenia Space and Telespazio form the two parent companies' "Space Alliance", which offers a complete range of services and solutions. Because of its unrivaled expertise in dual (civil/military) missions, constellations, flexible payloads, altimetry, meteorology and high-resolution optical and radar instruments, Thales Alenia Space is the natural partner to countries that want to expand their space program. The company posted consolidated revenues in excess of 2 billion euros in 2013, and has 7,500 employees in six countries. www.thalesaleniaspace.com
Thales Alenia Space Press Contacts:
Sandrine Bielecki    
Tel: +33 (0)4 92 92 70 94    
sandrine.bielecki@thalesaleniaspace.com
Tarik Lahlou    
Tel: +33 (0)4 92 92 68 45    
tarik.lahlou@thalesaleniaspace.com