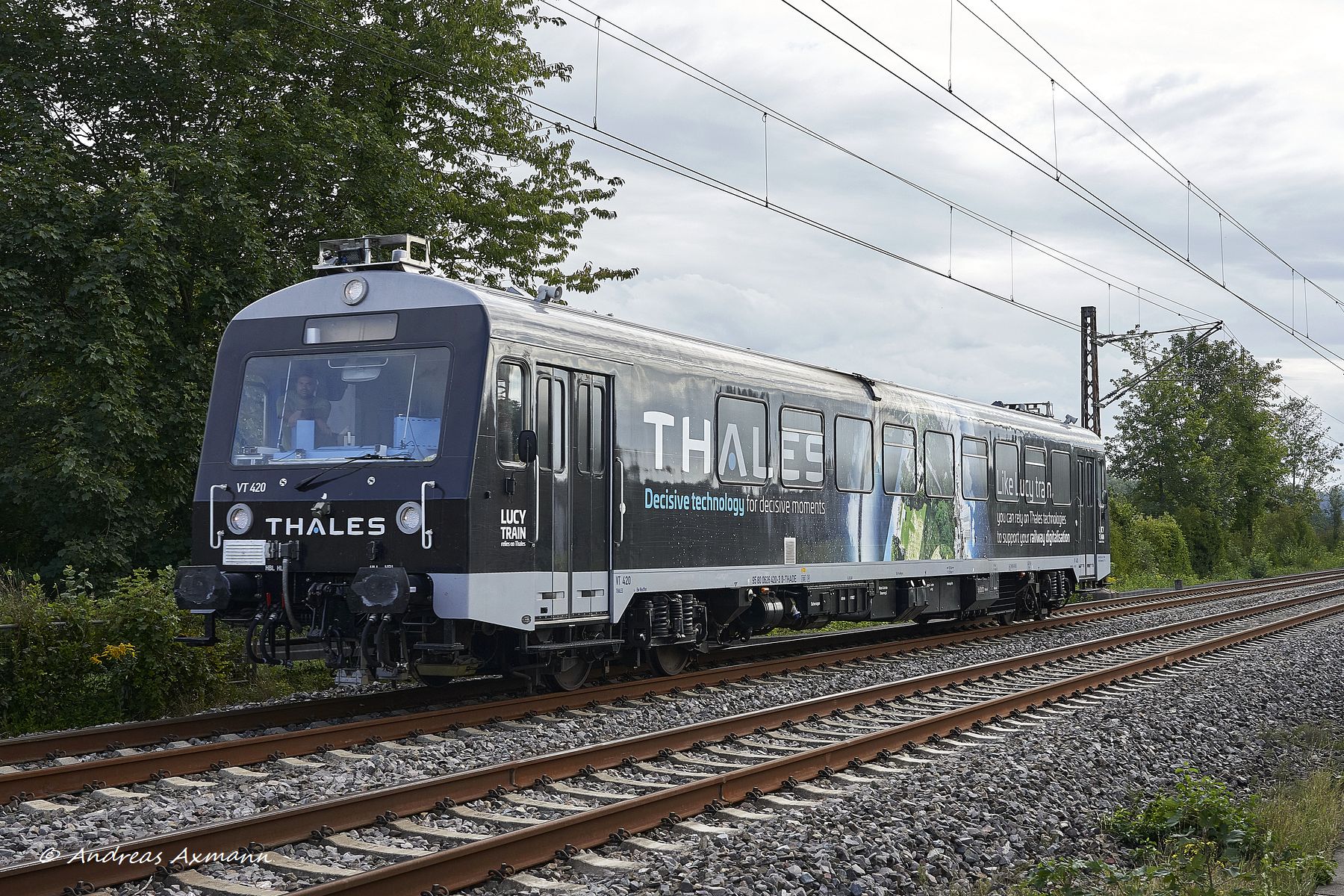 Special congratulations to the winner Andreas Axmann, a train spotter and hobby photographer from Uhingen. Andreas Axmann spotted Lucy driving along the Augsburg-Ulm route.
We look forward to welcoming Mr. Axmann to our Thales booth at InnoTrans, Hub 27, Stands 670 and 571.
Lucy's Road to InnoTrans
Get a chance to win from 2nd to 9th September
From September 2nd, Lucy, our rolling lab will be on the road to InnoTrans 2022, touring across Germany before her final arrival in Berlin. So watch out, as she could be driving through your region and stopping at a station near you! 
Take a chance to win a great prize: When you spot Lucy on her trip between September 2nd and September 9th, take a photo of her, post it on Instagram with the #SpotLucy, tag and follow @thales_deutschland. The contestant with the most likes on its #SpotLucy picture wins... 
A 2nd class round trip ticket to Berlin (from a German city) via train including 

1-day access to InnoTrans with a VIP tour of our booth

The opportunity to get aboard Lucy at InnoTrans 2022 to experience the rolling lab up close and chat with Thales experts about technologies powering Lucy
The winner will be announced on Instagram @Thales-deutschland on September 13th. 
Stay tuned!
Step 1
Take a picture of Lucy
At one of the locations listed below between September 2nd and September 9th.
Step 2
Share your photo on your Instagram account with #SpotLucy
Step 4
The #SpotLucy photo with the most "likes" on Instagram, wins!
The winner will be announced on September 13th.
Track Lucy in real-time with Protostellar™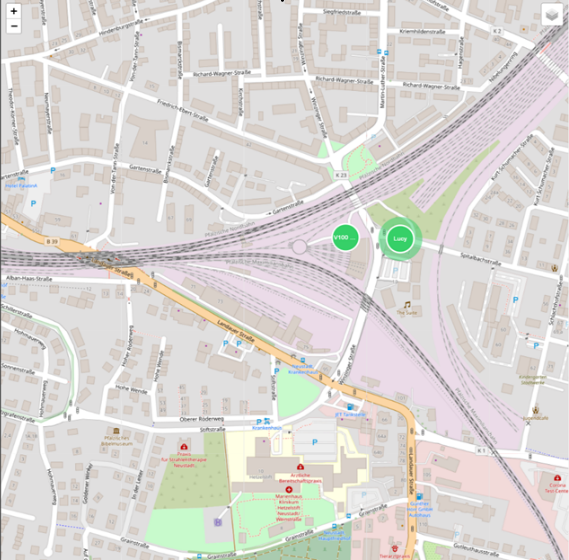 Germany being a big country – it will be challenging to know exactly when and where Lucy is. So, we have partnered up with Protostellar™ to help you #spotlucy by giving you real-time location tracking of Lucy.
To track and #spotlucy with Protostellar™, you can click here to access the Protostellar™ platform.
During the contest period, Lucy will be driving along this route*
September 2nd
11:30 - Neustadt an der Weinstraße
13:30 - Kornwestheim Gbf
September 5th
10:00 - Bahnpark Augsburg
17:00 - Eisenbahnmuseum Bochum
September 8th
10:00 - Braunschweig
11:00 - VIS Halberstadt
September 3rd
10:00 - Kornwestheim Gbf
12:00 - Bahnpark Augsburg
September 6th
10:00 - Eisenbahnmuseum Bochum
13:00 - Braunschweig
September 9th
10:00 - VIS Halberstadt
16:00 - Leipzig