Transforming Egypt's railways
Thales is a proud contributor to Egypt's ambitious railway modernisation programme
Egypt has one of the world's longest-established railway networks with a heritage that stretches back nearly 170 years. Thales is working in partnership with Egyptian National Railways (ENR) and the National Authority for Tunnels (NAT) on major upgrades of both the main line and metro networks.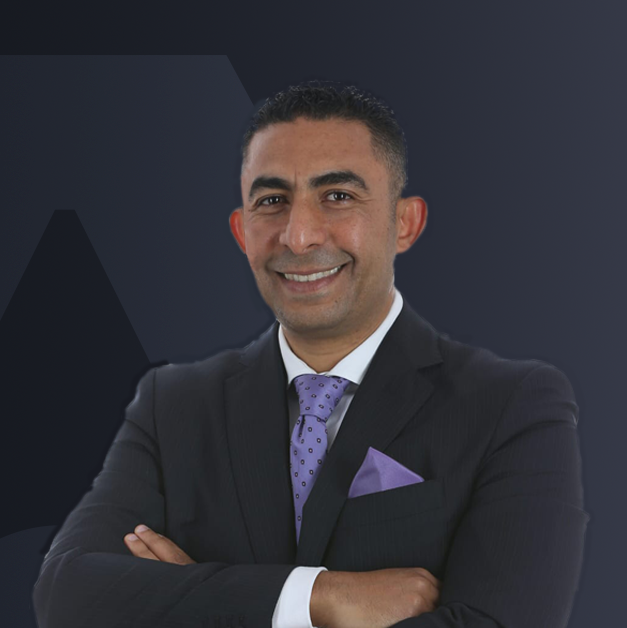 Sherif Barakat, CEO Thales in Egypt, explains how new technology is helping to deliver safe, fast and reliable rail journeys. 
Can you tell us about the work Thales is doing in Egypt?
Railways are the backbone of Egypt's transport network and Thales is very proud to be working on the Egyptian Government's rail modernisation programme.  On the metro side, we have been a key partner of the National Authority for Tunnels for more than 30 years. We provide critical systems for the Cairo Metro, such as integrated communications and supervision systems, and revenue collection systems including the back office ticketing solution. Approximately four million passengers a day benefit from these solutions.
In addition to this, we are deeply involved with upgrading the signalling of Egypt's main line network – including the Cairo-Alexandria line, which is the busiest in the country. We are also providing new signalling for the Cairo-Benha line, and the Asyut-Nag Hammadi line in upper Egypt. Thales has a leading position in the modernisation of signalling solutions and we have a very strong relationship with both the Ministry of Transportation and with Egyptian National Railways. 
What does the main line upgrade involve?
We are replacing old mechanical and electrical signalling on the main lines with a brand new electronic system. This includes the installation of electronic interlockings – the safety-critical "brains" of the railway – along with new lineside signals and point machines. We are also upgrading level crossings to improve the safety of both road and rail users. In addition, we are installing a new telecommunications system, carrying out civil works and providing new technical buildings. 
On top of this, we are implementing Centralised Traffic Control (CTC) with a new state-of-the-art control centre in Cairo. Work on this is now being finalised. Initially, the control centre will allow ENR to monitor and supervise the Cairo-Alexandria main line. But in future, it could be expanded to provide centralised control for the whole national network. 
How are Egyptian National Railways and its passengers benefiting from new signalling?
Modern signalling is transformative. First and foremost, it improves safety because the risk of human error is minimised. The new signalling we are installing is designed to SIL 4, the highest international safety standard. And everything we provide is delivered under warranty. 
Better signalling delivers a number of important benefits beyond safety. For example, it increases the capacity of the railway, so ENR can run more trains. It also makes it possible to increase the speed at which trains can travel, while maintaining the highest level of safety. We are looking to a 20-30% increase in train speed once the lines are fully upgraded.
In addition to all of this, modern signalling is extremely reliable, so passengers and freight customers enjoy a better standard of service. CTC plays an important part here, because it makes it possible for operators to coordinate train movements to keep everything running smoothly.  
All of this helps to make the railway more attractive, efficient and competitive. This has environmental benefits, because it reduces dependency on road travel. Reliable railways also help to stimulate economic growth, including tourism: connecting Alexandria and Cairo in the north to Aswan in the south with a faster and safer line will increase tourist traffic to the monuments area in Luxor and Aswan.
Egypt has a large and complex railway network. How do you manage the interfaces between new and old signalling?
The good thing about Thales' technology is that it is highly adaptable, so we can be very flexible in matching and connecting with different types of signalling technologies that already exist on the railway. This is a big advantage for Thales and we are very proud of the interoperability of our systems. 
What about minimising disruption while work is going on?
We plan our deployments very carefully to avoid disruption to train services. We work hand in hand with ENR to produce a train timetable that allows us some time every day to do our work. Most of our upgrading work is done at night when there is less rail traffic. This ensures that the transport of people and goods is interrupted as little as possible.
Is Thales' new signalling future proof?
Yes. One of the important points about our signalling technology is that it can be upgraded easily in the future. It is also interoperable with other technologies and compatible with all the European and international standards. For example, our electronic interlocking provides the foundation for ETCS Level 1, which uses cab signalling in addition to fixed lineside signals. There is also a migration path to ETCS Level 2, which uses radio communications and eliminates the need for lineside signals. So the electronic solution we are deploying offers a very high degree of flexibility.
How important is it to use local technical and engineering talent?
It is vital. We are very proud to have close to 500 Egyptian technicians and engineers working for Thales. They are doing the commissioning, installation and upgrading of the lines. The quality of their work is excellent. These are permanent Thales employees and their knowhow is a great asset for the Egyptian railway community now and in the future.
We support all of this with comprehensive training. This ensures that technicians and engineers are able to give the highest standard of support to ENR. Thales has a global training capability and we have ten to fifteen international experts in Egypt at any one time supporting and training local staff. We are also heavily involved in operations training. Operating and maintaining the new signalling system requires a new set of skills, so we provide comprehensive training for people working in signalling and supervision roles. 
Thales is also working on the Cairo Metro. Can you tell us what you are doing?
Our relationship with the Cairo Metro and the National Authority for Tunnels goes right back to the very beginning of the metro in the 1980s. Ticketing is a key part of our offer. Thales delivered and then upgraded the entire revenue collection system for Lines 1, 2 and 3. This includes our back office solution. Like our signalling solutions, our ticketing back office is designed to be upgradable, so new functions can easily be added in future. Strong and reliable ticketing is the key to seamless passenger journeys and our solution for the Cairo Metro is something we are very proud of.
We have also provided integrated communications and supervision solutions for Line 2 and Line 3. These solutions act like the central nervous system of the metro and they are the key to safe operations. High-performance telecoms and control ensures that train services are reliable and attractive for passengers. This is absolutely critical, because the Cairo Metro is one of the world's busiest urban rail systems.
Can Thales help with consortium building and project financing?
Yes. We have extensive experience in delivering Engineering, Procurement, Construction and Financing (EPCF) projects – these are turnkey projects that include financing. Our ability to deliver these is underpinned by our strong relationships with both European and non-European partners. Thanks to those relationships, and to our consortium-building capacity, we are able to cooperate with international lenders such as the World Bank and the EBRD to deliver project financing packages. Working with partners and international lenders is part of our DNA. And it means we can provide the Government of Egypt with the right financing to support them in speeding up the metro and main line upgrade programme. 
Egypt has been nominated to host the COP 27 climate conference in 2022. What role can rail play in helping Egypt to achieve its sustainability objectives? 
Egypt is committed to sustainable development through its Vision 2030 agenda. Investing in railways – both main lines and metro networks – will play a vital part in achieving Vision 2030's environmental, economic and social objectives. And investing in railways is exactly what the Government of Egypt is doing. 
Smart solutions for growing cities
Our digital solutions are helping transport operators all over the world to increase safety, boost capacity and transform the passenger experience.
Automatic metros
Our market leading signalling and train control solution for metros – Thales' SelTrac™ CBTC (communications-based train control) – meets the need for fully-automated metro operations, with or without drivers. The beauty of SelTrac™ CBTC is that it can be delivered as a retrofit. London, Paris, New York and Singapore are among the cities already using SelTrac™ CBTC to boost the capacity and performance of their existing metro networks.
Multimodal ticketing
Metros, trains, buses, trams… passengers need an easy way to pay for journeys that use multiple modes of transport. Thales' TRANSCITY™ platform holds the key. TRANSCITY™ is a fully-integrated back office solution that can accommodate the fare rules of different operators, so passengers only need to carry one ticket – even if their journey uses several modes of transport. TRANSCITY™ provides total flexibility, with options to deploy card-based ticketing, account-based ticketing (ABT), open loop EMV and smartphone ticketing.