Complete Renewal Of Denmark West
The new digital railway signalling system is sustaining the growing needs of the 2030 railway traffic with a highly scalable architecture to easily include further extension, speed increase, double tracks and electrification. In implementing the new ETCS together with next-generation of Traffic Management System ARAMIS™, Denmark is once again a pioneer country. The nationwide rail network renewal project follows the implementation of the Travel Card electronic ticketing system delivered by Thales.
The project is delivered to Banedanmark by a consortium of Thales and Strukton under the lead of Thales. The scope of the consortium is a full technical delivery and integration and includes design, development, engineering, installation, testing, training, migration and commissioning.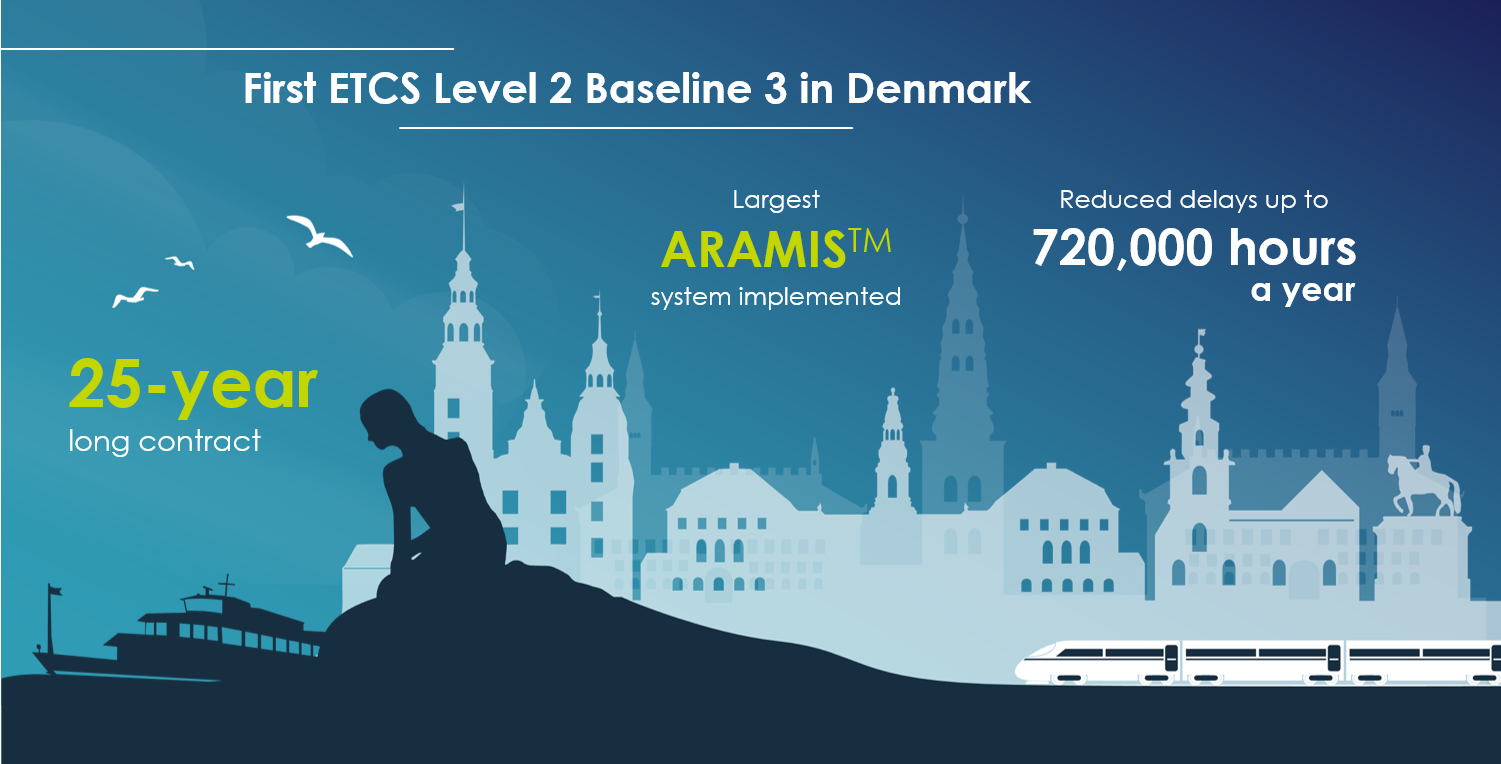 © Thales
To find out more about Thales Ground Transportation References