Contributing to Qatar National Vision 2030
Doha Metro Phase 1 is under construction, designed to serve both the capital and the suburbs with all major locations (37 stations) along 3 lines (Red, Gold and Green), totalising 86 km, on which 75 trains will operate automatically. Capable of reaching 100km/h, the Doha Metro will be one of the fastest driverless trains in the world.
Part of MMHKT (Mitsubishi Corporation, MHI, Hitachi, Kinky Sharyo and Thales) Consortium, Thales is implementing the heart of the infrastructure, integrating its full range of signalling, telecommunication, supervision, security and ticketing systems, including a fully driverless CBTC system.
All 3 lines are scheduled to open in 2019.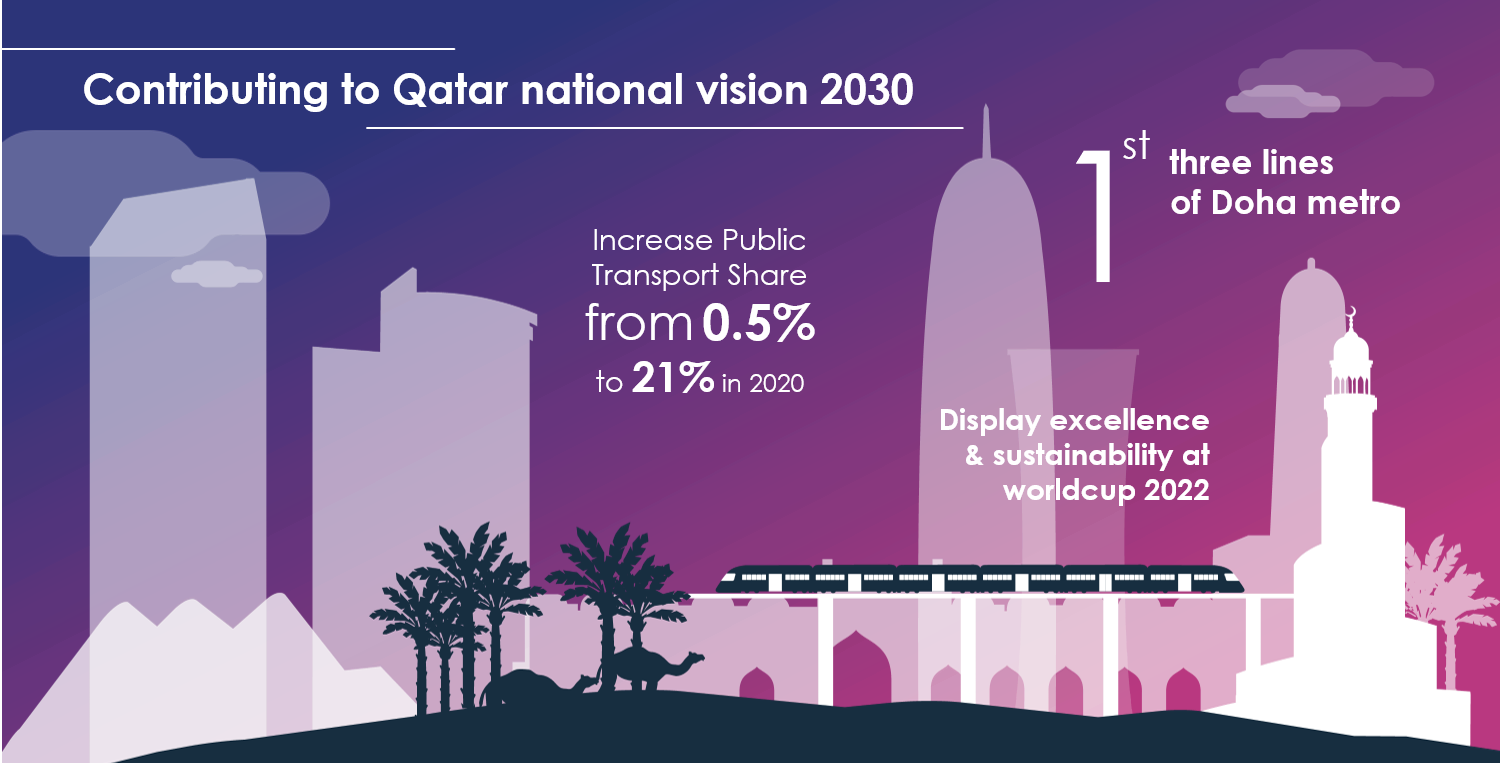 To find out more about Thales Ground Transportation References