Supporting Canada's long-term transit vision
In Canada, Thales invented the Communications Based Train Control (CBTC) technology, and today continuous innovations are embedded in the product evolution.
The CBTC signalling technology was first applied in Ontario's Scarborough LRT and then on the Vancouver, British Columbia SkyTrain, the first driverless CBTC in the world. Vancouver has 4 lines equipped with the SelTrac™ technology including; Expo Line completed in 1985, Millenium Line completed in 2002, Vancouver Line completed in 2009 and the Broadway Subway Project which is under construction. 
Thales continues to deliver projects in other major cities including; Ottawa's O-Train Confederation Line, as well as the recent award of the Ottawa O-Train Confederation Line extension and the Toronto based Finch LRT contract. 
Thales has provided transit expertise for decades in Canada and continues to grow its footprint in the country, bringing sustainable and reliable transit solutions to the nation.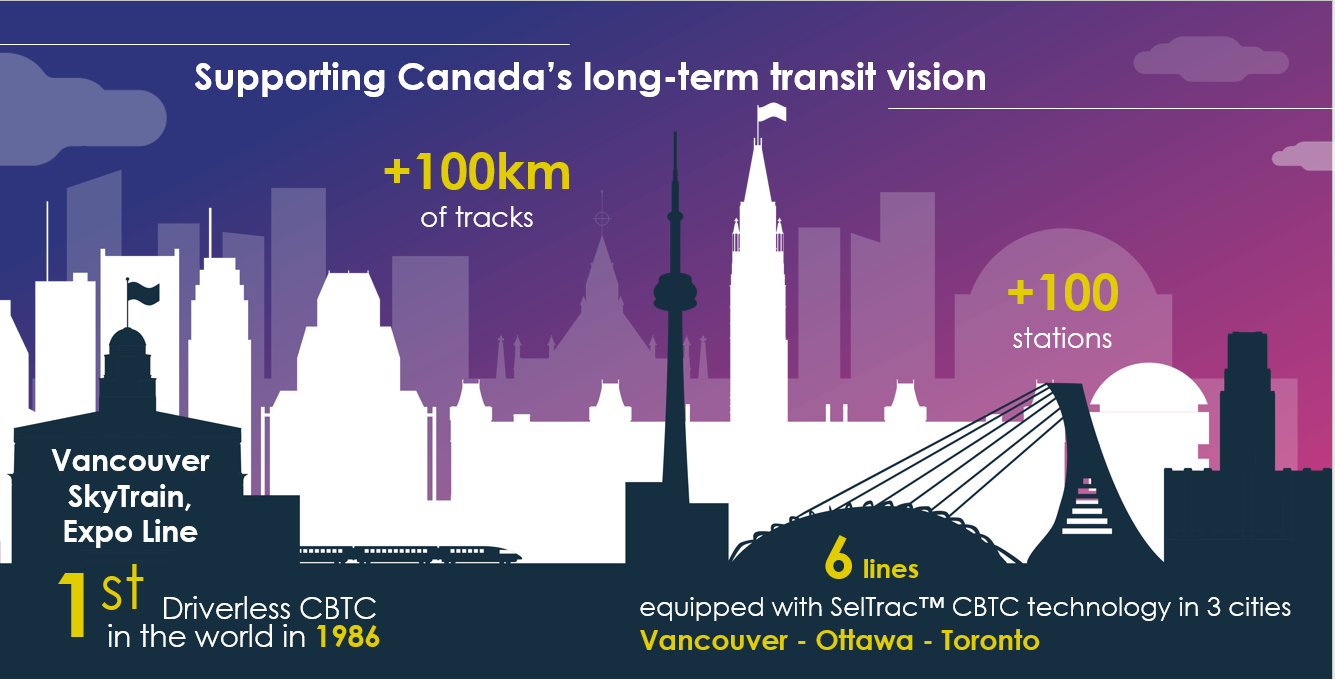 To find out more about Thales Ground Transportation References