Auckland New Zealand - Ticketing project
An interoperable ticketing system and services for Auckland
Auckland Transport wanted a smartcard-based integrated fare collection system for multi-modal travel on bus, ferry and rail public transport services across all operators in the region.
What was the challenge? 
Auckland Transport concern was to provide an interoperability scheme expandable to New Zealand that would integrate rail, bus, ferry, cycle and walking networks. 
Additionnally, Thales was to have the system erady by the 2011 rugby World Cup opening!
The Auckland Integrated Fares System (AIFS) was created-branded AT HOP –  and subsequently replaced all public transport ticketing systems to simplify travel by public transportation accross the region.
How did we respond?
Thales was awarded the contract for creating a fully-integrated smartcard system across all of Auckland's modes of public transport. 
This meant rolling out one common multi-modal and multi-operator central back office system for buses, train and ferry ticketing with the associated financial clearing and settlement features.
The AT HOP is benchmarked against some of the best systems in the world.
Thales approach was to start offering core functions and then phase in additional functionalities such  as a full bus inclusion. This was completed in 2013.
Thales put in place a committed, multi-cultural and multi-skilled team based in NewZealand, Australia, Hong Kong and France and delivered on time for the key milestones.
The Results
The AT HOP card was launched publically in October 2012. The launch was initially for use on rail from 27 October 2012, ferries in November 2012 and buses in early 2013. 
The system was highly successfully in that it provides an inter-operable, multi-operator system, which can be expanded to other regions as necessary. The custom offering is to be able to use one card to travel on bus, rail and ferry, for multiple legs, but only paying for one journey.
The outcome of the implementation is a comparatively low cost of operations when compared to other successful international schemes.
By October 2020, 2,133,727 cards have been sold and 1,574,479 are active and in use daily.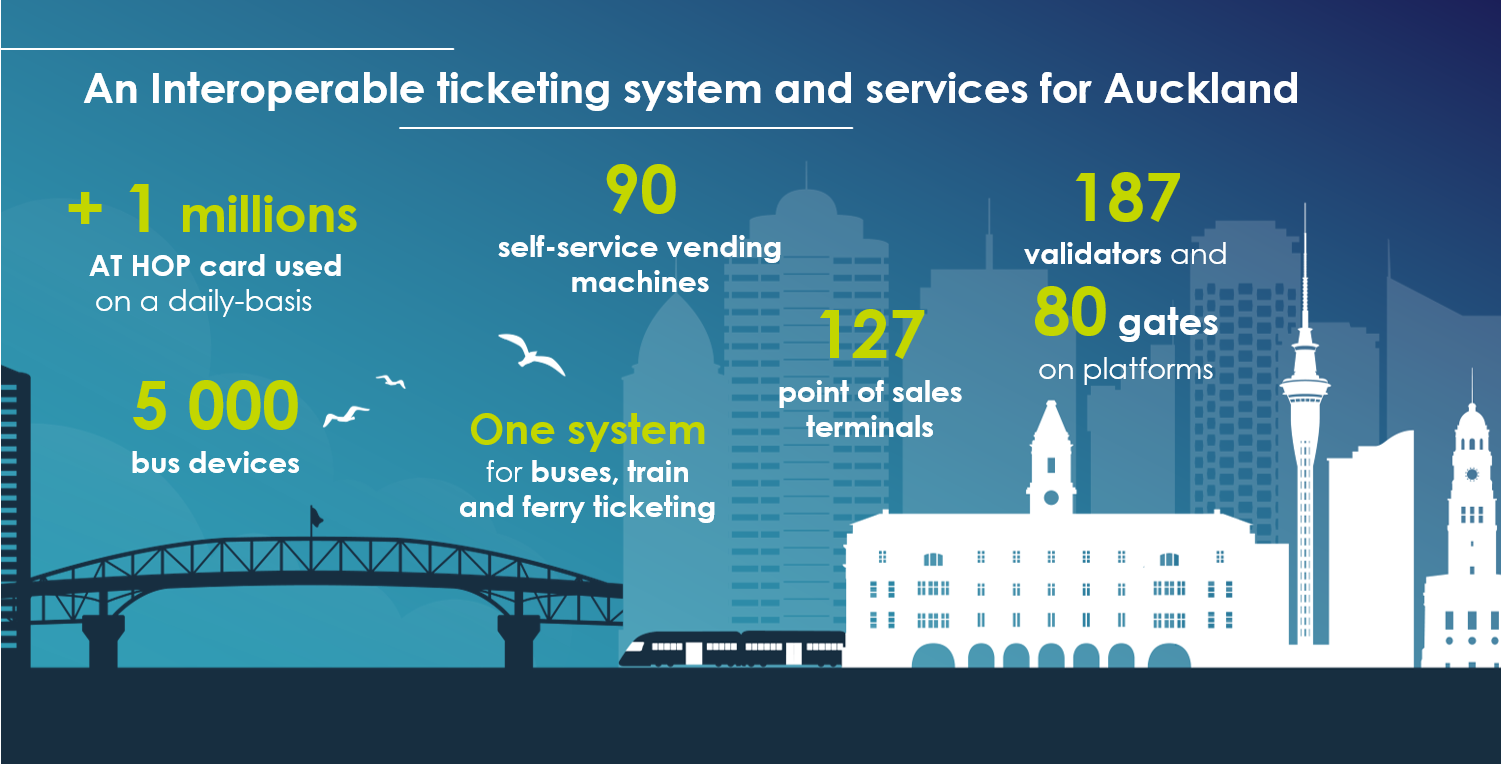 To find out more about Thales Ground Transportation References