Our biometric technology and solutions enable government agencies to solve crimes better, prevent fraud in voting or public benefit applications, secure national borders, or protect identities for various other applications, such as access control.
Building upon Cogent systems' 30 years of biometric technology expertise, Thales offers a comprehensive suite of technology products and services, helping governments and agencies worldwide keep the public safe and secure.
Protecting people identity & citizens rights with secure, sustainable and user-centric biometric solutions
+200
biometric deployments in 80 countries, leveraging strong biometric authentication and identification worldwide for customers at all government levels
Thales covers all common types of biometric modalities

Fingerprint recognition
Fingerprint scanning, especially when partnered with anti-spoofing technology, is one of the most accurate and safe ways to secure data and identify individuals.  Thales positioned itself as a trusted expert partner of thousands of organisations as they implemented fingerprint scanning systems.

Facial recognition
As we look for secure and convenient ways to identify people, facial recognition is the least intrusive and most accessible form of biometric identification: contactless, fast and reliable. Thales firmly supports an ethical and accountable approach to deploying facial recognition systems.

Iris Recognition
Iris recognition is considered to be a highly accurate form of biometric identification, with an error rate of less than one in a million. Non-intrusive and user-friendly, this form of biometric authentication doesn't require physical contact between the individual and the recognition system.
Biometric Solutions at Work: Use Cases
Government services
Thales supports governments in civil Identity, population registration, and voter registration programs
Biometric programs can be deployed for national identification purposes (create a unique identity for each citizen), or even for voting purposes (biometrics to ensure the accuracy and integrity of their voting systems).
Travel industry
Thales biometric solutions aim at offering border agencies, government authorities and airports a complete portfolio of solutions that help secure, automate and facilitate border and passenger management for air, land or sea operations.
Biometric technologies can enhance the travel experience by improving security, decreasing wait times, and reinforcing the efficiency of various processes in the travel industry.
Law Enforcement & Public Security
Law enforcement agencies have been using biometric technologies for various purposes, including identifying suspects, verifying identities, and solving crime.
Thales Evidence and Investigation Suite provides them with a comprehensive multibiometric solution.
Healthcare
Biometrics have the potential to enhance the efficiency of healthcare delivery and improve the quality of care provided to patients.
Thales solutions in healthcare settings can also include biometrics to offer strong biometric authentication making sure health services are being delivered to the right patient.
This robust technology can also strike at the heart of fraud mechanisms, often with minimal investment in infrastructures without significant changes for patients and healthcare professionals. 
Financial services
Biometrics can enhance customer experience by making it easier and faster to access their accounts and conduct transactions. By using Thales biometric authentication solutions, banks can offer to their customers the chance to avoid the hassle of remembering passwords or answering security questions, and then quickly access their accounts through their unique physical or behavioral characteristics.
Hospitality
Biometric technologies such as facial recognition, fingerprint scanning, or iris scanning can be used to identify and verify guests during check-in, access to hotel rooms, and other areas of the hotel, improving security and preventing fraudulent activities.
Casinos & Gaming
Biometrics technology has found its way into many industries, and the casino and gaming industry is no exception. Providing an additional layer of security, Thales biometric solutions can help casinos and gaming facilities to prevent fraud, detect suspicious behavior, and ensure that only authorized individuals have access to sensitive areas.
Thales Biometric Solutions & Technologies
Industry Recognition for Biometric technologies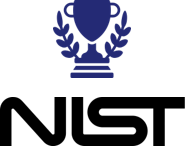 NIST
In the latest National Institute of Standards and Technology (NIST) IREX10 assessment, the new and improved Thales Iris algorithm has achieved the 2nd best ranking in the world in both single-eye and dual-eye iris recognition accuracy.
Read articles about biometrics