​​​​​Mobile authentication to secure all digital channels​​​
​​​The mobile is shaking the entire financial ecosystem, requiring more convenience for consumers with new use cases and services, including digital banking apps. 
Financial institutions have yet to keep up with the necessary security scheme needed to protect these services. 
They also need to make sure their security implementations comply with the regulations such as the EU Payments Services Directive (PSD2) or FFIEC in the U.S.
There's more.
They are facing increasing cyber-attacks, calling for higher levels of security. 
Next-gen security for new-gen services 
Reports from security specialists confirm years after years that mobile malware is on the rise in numbers and sophistication. 
After the wave of infamous SMS malware (like Eurograbber) which forward to hackers the One Time Code received to validate transactions, fraudsters now try to disguise themselves as genuine bank applications to collect card details and online user credentials (HWorm, Houdini).
Field-proven, robust and flexible authentication solutions are key for such challenges. 
Secure online banking transaction
Thales Gemalto Mobile Authentication Suite helps banks address all these challenges.
The Suite:
Provides state of the art security to the mobile channel
Allows all other transaction channels to be secured with the mobile
Adds biometric authentication, for unmatched convenience and the right level of trust required for digital financial services to spread.
The Mobile Authentication Suite includes :
Thales Gemalto Mobile Protector: a mobile security and multi-factor authentication SDK
Thales Gemalto Mobile Messenger: an Out-of-Band messaging server and mobile SDK
Multi-factor authentication including biometrics
Gemalto Mobile Protector is a Software Development Kit providing APIs to implement multi-factor authentication and mitigate against malware attacks easily. It offers three layers of authentication: 
What I have: the first layer of authentication in the form of Device Binding which consists of strongly linking the registered mobile device to a specific user account. 
What I know: It's the classic PIN code. This knowledge factor provides an additional layer of security and is used as the backup and root security for the other authentication factors. The solution includes a built-in randomised secure PIN pad to defeat attacks such as key loggers. 
What I am: The third layer is composed of biometric factors, including fingerprint and facial recognition. Biometric authentication offers convenience since it eliminates the need to use PIN codes repeatedly. 
One-stop-shop authentication device
Banking customers often use their mobile banking application as the primary channel and switch to the computer or tablet for more complex tasks. Banks can embrace this behaviour by making the mobile the central hub for functionality and security. 
In other words, Banks can provide a much more fluid experience.
Gemalto Mobile Messenger enables this seamless experience by ensuring that the mobile can be used for authenticating to all channels. Your customers can then use the mobile, tablet or computer to perform their banking operations, using their mobile phone as their one-stop authentication device.
Gemalto Mobile Messenger includes an advanced Out-of-Band messaging server and mobile SDK to send and receive messages, including authentication requests and transaction verifications, to targeted groups or individuals. 
It creates a secure channel between the bank's information/authentication systems and the mobile app. All communication is encrypted and signed.
More information on these software modules is developed in the pages below.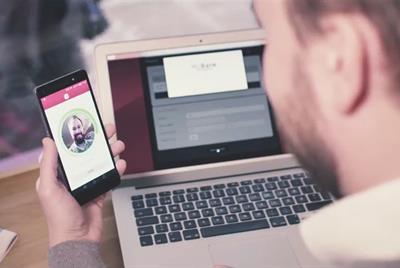 Gemalto Mobile Protector​​​
A Mobile Security and multi-factor authentication SDK including biometrics to integrate into any mobile financial applications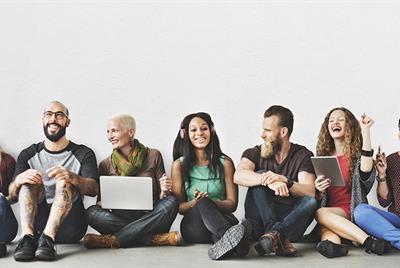 Gemalto Mobile Messenger​
A Mobile Out-of-Band SDK to integrate into any mobile financial applications to secure non-mobile channels
​
Over 40 banks use mobile Authentication Suite.
Gemalto Mobile Authentication Suite is already used by over 40 banks across the world to secure their financial services: Mobile banking, Mobile Wallet & Payment, Online Banking, eCommerce, Card Management, P2P money transfers and Cardless ATM to name a few!​
What customers are saying
We have a long-standing and trusted partnership with Thales, and their strong local presence has played a vital role in ensuring deployment of this new service. Thales Gemalto Mobile Protector also offers us a clear roadmap to deliver further innovation for our customers.
Elena Degteva, Head of Remote Banking Services Department,
VTB24
, Russia
The integration of Thales authentication technology into the Banrisul mBanking solution is the ideal option to keep Banrisul at the forefront of simple, secure mobile solutions that enhance our customers' experience and streamline our operations.
Jorge Krug, IT Security Superintendent,
Banrisu
l, Brazil​ 
Thales is your trusted partner
From strong user authentication to transaction signing and risk management, we're here to help you create a remarkable customer experience and develop innovative payment services for Corporate Banking, eBanking and eCommerce use cases.
Corporate Banking
Thales helps banks to deploy stronger and more secure solutions for corporate use cases such as 3FA (three-factor authentication) devices, WYSIWYS (what you see is what you sign) methods. 
Retail Banking
The Thales solutions allow retail banks to find the right balance between user convenience and security across all digital channels and use cases.
eCommerce
With the Thales eCommerce solutions, banks are empowered to mitigate online fraud (card-not-present in particular) without having any impact on the existing payment infrastructure or the user experience.