Biometric authentication is reshaping mobile banking.
Customers around the world love the simplicity of the use of fingerprints or facial biometrics for mobile apps access. 
Accordingly, a lot of banks are now upgrading their mobile authentication strategy and are looking into biometrics to replace the PIN/password and even digitally sign sensitive transactions. They know they will enhance the user experience for daily banking operations. 
Strong customer authentication and privacy
Thales Gemalto Mobile Protector supports both fingerprint and face recognition​ with simple APIs for developers to embed this type of customer experience within their apps. 
Gemalto Mobile Protector makes wise and privacy-friendly use of biometrics:  no biometric data is stored in data centres or servers. It all stays within the user's mobile securely. 
Thales provides a turnkey optimised User Interface which allows banks to quickly start a biometric project and evaluate how to integrate within their existing user experience. Our UI can also be customised with minimal effort to ensure no disruption with the banks' design and branding.
Gemalto Mobile Protector integrates a combination of proven security mechanisms – such as code obfuscation, encryption, key protection mechanisms with appropriate key management, device binding, and root and jailbreaking detection.
This solution helps to comply with the requirements of the revised PSD2's Regulatory Technical Standard (RTS).
FIDO authentication framework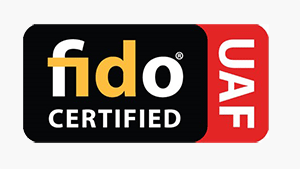 Gemalto Mobile Protector is also supporting FIDO​ protocol, an open, scalable and highly interoperable authentication framework backed up with IT giants (Google, Samsung, Microsoft, Intel..). 
As part of the FIDO board member, Thales is bringing its past ten years of expertise in developing and deploying mobile authentication and security solutions for banks choosing FIDO as the core standard of their authentication strategy.
As part of Thales' versatile digital banking Suite, Gemalto Mobile Protector fits perfectly into a bank's security lifecycle. It can be accompanied by your choice of complementary products such as Gemalto Confirm Authentication Server​ (CAS) or FIDO server. 
Everything customers do in their online bank today; they expect to do on their mobile as well. Without compromising security, this is what Gemalto Mobile Protector makes perfectly possible - with built-in multi-layer mobile authentication and protection for eBanking, eCommerce and ePayment.​
​
Key features
 
Complete Multi-Factor Authentication
One Time Password, Challenge/Response and transaction data signing
PIN authentication with randomised secure KeyPad
Biometric authentication with fingerprint and facial biometrics
Device binding
Mobile Security: Jailbreak/Root detection, Anti-debug, Anti-hooking, Advanced obfuscation
HSM-based key protection for secure key provisioning and storage
Easy to implement API for fast deployment
Security audited by an independent third-party and governmental agency
Helps banks to comply with FFIEC, NIST, and PSD2 regulations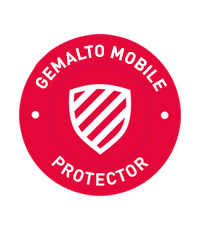 Docaposte and Thales provide 100% French technology expertise for La Poste's digital ID service
Read more