Thales Australia is immensely proud of those who have served in the Defence Forces and as an organisation we feel very deeply our responsibility to provide the Australian Defence Force with the best possible capabilities and products.
As one of the country's leading defence and technology companies, we are commitment to  the continued and sustainable support of veterans and their families, including employment opportunities and support for veteran focussed charities. 
Thales Australia proudly employs veterans across a range of our sites and continues to work across the business to identify employment opportunities for veterans. Over 330 current Thales staff members have identified as Veterans with numerous continuing to serve in a Reserve capacity. 
Thales feels very deeply our responsibility to provide the Australian Defence Force with the best possible capabilities and products. We know there are unique challenges that Veterans can face when embarking on a civilian career and we are committed to ensuring that Thales Australia is an attractive and supportive workplace for Veterans and their families.
days leave for ADF Reservists
To support our commitment to the Australian Defence Force, the Respect@Thales council launched the Thales Australia Veterans' Committee. The purpose of the Veterans' Committee is to provide advice and governance to Thales Australia's leadership and employees on the issues facing Veterans and their families.  The key pillar of the committee's strategy is to assist veterans with transitioning from Defence to private industry. This reflects and acknowledges the highly valuable contribution that veterans make to a variety of industries and furthers Thales's goal to be an employer of choice for veterans; where they can use their talent to continue supporting Australia's national interests. 
At Thales Australia we embrace diversity and it takes a mix of minds, experiences and perspectives for innovation to flourish. We recognise that veterans bring a wealth of knowledge and insight about our key customer, the ADF.
Watch Peter Bull, Vice President Digital Systems, Thales ANZ, and 11-year veteran of the Royal Australia Air Force.
Legacy
Since 2008, Thales Australia has been a proud supporter of Legacy; one of Australia's oldest charitable institutions dedicated to caring for families of Australia's war veterans. We are honoured to be involved in the care, compassion and support provided by Legacy to those we trust to keep us and our nation safe.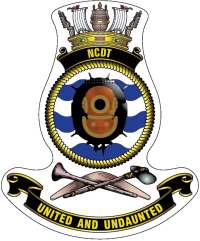 Navy Clearance Diver Trust
Thales is a Gold Sponsor of the Clearance Diver (CD) Trust providing relief from hardship for CDs and their beneficiaries and programs aimed at preventing CDs from getting into hardship.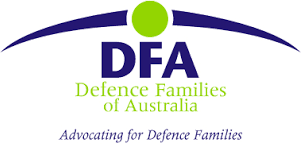 Defence Families of Australia
Thales supports Defence Families of Australia in relation to employment opportunities available within Thales.  The focus of this partnership is to socialise opportunities and provide employment advice to the partners of veterans, particularly within regional locations of Australia where Thales may be co-located with defence bases.
Soldier On Pledge Partner
Thales is strongly committed to the ongoing employment of Veteran's and has signed the Gold Pledge with Soldier On, which is designed to provide employment pathways for veterans and their families transitioning from the Australian Defence Force into civilian life. Read more.
A Roof In Return
Thales is a founding sponsor of A Roof in Return since it's foundation in 2020. Through this partnership, Thales supports their mission to provide safe and secure housing options to veterans and direct family members through interim accommodation and facilitation to enter the rental market or private housing. Read more
 

Microsoft Software and Systems Academy
Thales has also partnered with Microsoft for the delivery of their very first Australian Veteran Microsoft Software and Systems Academy (MSSA). MSSA delivers a 17 week long cyber training course to empower transitioning veterans to find meaningful employment in tech.
At Thales, we know the value that veterans bring to a workplace and to a team. Their leadership skills, teamwork, resilience, technical knowledge and intimate understanding of the customer environment are just a few of the reasons they are an asset to any organisation.
Our goal is to recruit even more veterans in the future to ensure we fulfil our commitment to supporting our troops, both in and out of battle.