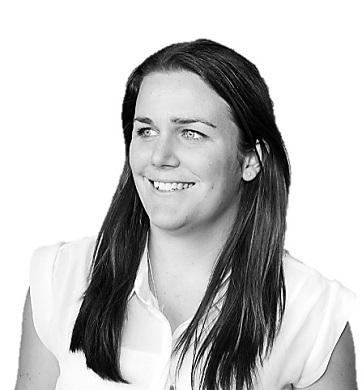 Customer Innovation Business Development
I started with Thales as a graduate engineer in Thales Australia, and currently work in the area of Customer Innovation & Strategic Growth for Thales in the UK. My job is to identify and develop the next new markets, products and services for the business by looking at the future trends and next big things in the world!
 
This job means that I get to be at the forefront of innovation and designing how people will live, travel, communicate and even work in the future!
 
Alongside my professional engineering job I also developed and ran an award-winning social enterprise in India, developing a business model that used economic empowerment of women and education to break the cycle of poverty. This saw me awarded as one of Australia's 100 most influential women, and saw me selected to be on the Australian Government delegation to the United Nations Commission on the Status of Women, advising the Australian Government on economic empowerment of women, women in underrepresented fields (STEM), and the role of youth in development. Now I live in London, but I continue to use my engineering problem solving skills to develop social business platforms for young people to use their skills to change the world.
 
Why did you choose this career path?
I became an engineer because I wanted to make a difference in the world. I learnt that engineers quite literally design and build the world, so I believed that being an engineer placed me in a unique position to truly make a difference in the world. I never imagined this would then see me working for a global engineering company on some of the worlds largest and ground-breaking projects… or that it would see me to the UN after using the same problem solving skills to find a sustainable solution to break the cycle of poverty.
 
Looking back, what are the highlights in your career so far?
One thing I never expected when I commenced my engineering career was the amount of travel I would do! Working for Thales has seen me travel to Paris, London, Auckland, New Delhi… all over the world to work on exciting and amazing projects. What I also never expected was how transferrable engineering skills are and also the skills you foster outside of work. I was not only working by day as a professional engineer, but was using that problem solving ability to run an award winning social business in India by night, and then had the opportunity to put my social impact skills into practice at Thales presenting to the Board of the Thales Foundation in Paris on sustainable impact and social enterprise. The highlight of my personal career definitely was acting as an advisor at the United Nations, and being recognised in 2014 as one of Australia's most influential women (the youngest at the time). But perhaps the other thing I have loved the most about working at Thales is the people I work with. When you are an engineer you never work alone, and working in teams is one of the greatest things as you not only get to learn and develop with all different people, but you also develop an amazing sense of camaraderie and friendship and Thales has some of the most amazing people working for them and it's a privilege to get to learn from them and work with them every day.
 
What are the major challenges of your job today?
My job involves a lot of looking at and understanding the big disruptive things happening in the world. And its challenging because a lot of these things are not 'real' yet, but that doesn't mean they wont be! So I have to understand things like Drones, autonomous cars, space ports, artificial intelligence and also understand the markets they are in so that I can help the business decided what role it should play in these new emerging technologies. It is challenging and very fast-paced at times, but it is always interesting and keeps me learning.
 
What's next?
I am on secondment here at Thales UK for 3 years… but who knows, I may stay longer! The thing I love most about being an engineer is the impact you get to make on the world. Knowing that what I do every day makes a difference in people's lives and the world (in however small a way) is what gets me out of bed every morning. I am driven by 2 main philosophies in life: Know more about the world today than I knew yesterday, and make the world better. So as long as I can continue to learn new things and do work that makes an impact I will keep doing what I'm doing.
 
Why should people consider a career in Thales?
Working for Thales exposes you to a world of opportunities both personally and professionally. I joined Thales because I wanted to work for a company that did 'big things' and I wanted to get international experience. And I most certainly have got these, but what Thales can offer is so much more than I expected… and asI have found, it is a place where you can truly pave your own path and there are so many opportunities for those that work hard and willing to create them for themselves.