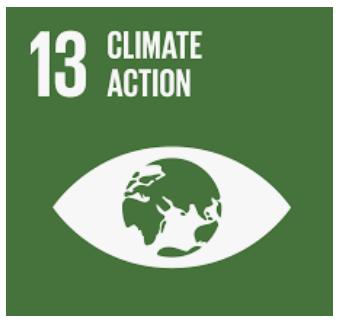 Climate change is now affecting every country on every continent. It is disrupting national economies and affecting lives, costing people, communities and countries dearly today and even more tomorrow. Weather patterns are changing, sea levels are rising, weather events are becoming more extreme and greenhouse gas emissions are now at their highest levels in history. Without action, the world's average surface temperature is likely to surpass 3 degrees centigrade this century. The poorest and most vulnerable people are being affected the most.
Affordable, scalable solutions are now available to enable countries to leapfrog to cleaner, more resilient economies. The pace of change is quickening as more people are turning to renewable energy and a range of other measures that will reduce emissions and increase adaptation efforts. Climate change, however, is a global challenge that does not respect national borders. It is an issue that requires solutions that need to be coordinated at the international level to help developing countries move toward a low-carbon economy.
© United Nations 2020
What can we do to positively impact Climate Action?
As a business entity with a supporting supply chain we can engage and influence, we have a responsibility to positively impact Climate Action, and make a difference to change behaviours.
Greenhouse gas emissions are categorised into three categories:
Scope 1
Scope 2
Scope 3

Covers direct emissions from owned or controlled sources:

Fuel combustion
Company Vehicles
Fugitive emissions

Covers indirect emissions from the generation of purchased electricity, steam, heating and cooling consumed by the reporting company:

Purchased electricity
Heat
Steam

Includes all other indirect emissions that occur in a company's value chain:

Purchased goods and services
Business travel
Employee commuting
Waste disposal
Use of sold products
Transportation and distribution (upstream-and-downstream)
Investments
Leased assets and franchises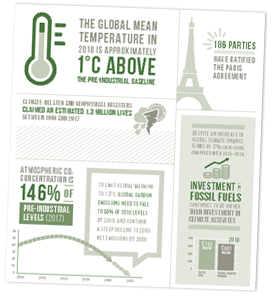 By measuring Scope 3 emissions, Thales can improve efficiency, remove costs and become more resilient by taking sustainable action in the value chain on supply chain carbon emissions:
Identify significant emissions and energy risks in our supply chain
Identify our supplier leaders in sustainability performance
Identify energy efficiency and cost reduction opportunities in the supply chain
Engage suppliers and assist them to implement sustainability initiatives and improve the energy efficiency of products
Positively engage regarding transportation and logistics provision to remove, reduce carbon emissions
We are an expert partner for businesses, governments and organisations around the world – supporting them in realising ambitious plans for a sustainable, low carbon future.  We believe that environmental sustainability and economic prosperity can go hand-in-hand as we address the climate crisis.

Find out more here

Setting greenhouse gas emission reduction targets in line with climate science is a great way to future-proof growth.

Find out more here

CDP is a not-for-profit charity that runs the global disclosure system for investors, companies, cities, states and regions to manage their environmental impacts. Over the past 15 years we have created a system that has resulted in unparalleled engagement on environmental issues worldwide.

Find out more here

The Intergovernmental Panel on Climate Change (IPCC) is the United Nations body for assessing the science related to climate change.

Find out more here

Carbon Net Zero: 2050 Challenge

Exploring how the UK can meet the 2050 emission reduction target using the web-based 2050 Calculator.

Find out more here

Sustainable Development Goal 13

Take urgent action to combat climate change and its impacts.

Find out more here