The development of our state-of-the-art connected solutions has opened up a wide range of possibilities for radiology professionals. Today, our flat panel detectors, the medical imaging systems in which they are integrated and image processing software can be connected to a dedicated digital platform, offering new services to promote the continuity of flows in the hospital, thanks to adaptive maintenance and, ultimately, predictive maintenance.
A platform offering a high quality of service to our customers
Control equipment manufacturers' equipment and subsystems (components) installed Worldwide in real time
Optimizes system maintenance thanks to the quick detection and localization of a possible failure, remotely, thus limiting the analysis and repair time
Analyze diagnosis data from past failure events as well as the usage of systems to predict possible future events
Live alerts, updates and options can be added simultaneously to all systems and software installed around the world
Easily integrates with OEM systems, ensuring its usage by operators and thus its efficiency
Optimizing hospital flows
The "Connected radiology" platform ensures the non-disruption of hospital workflows thanks to the continuous operation of radiology systems, allowing them to provide an optimized and better quality service
If a failure occurs into hospitals, the platform is able to detect the source of the breakdown, remotely and in real time, within the system

As a global player in the cybersecurity and connectivity (IOT) domains, Thales pays close attention to the security of medical data. In this way, the platform is fully cyber-secured to prevent any forms of cyber-attacks
White paper "Thales's end-to-end comprehensive offer for Connected Radiology"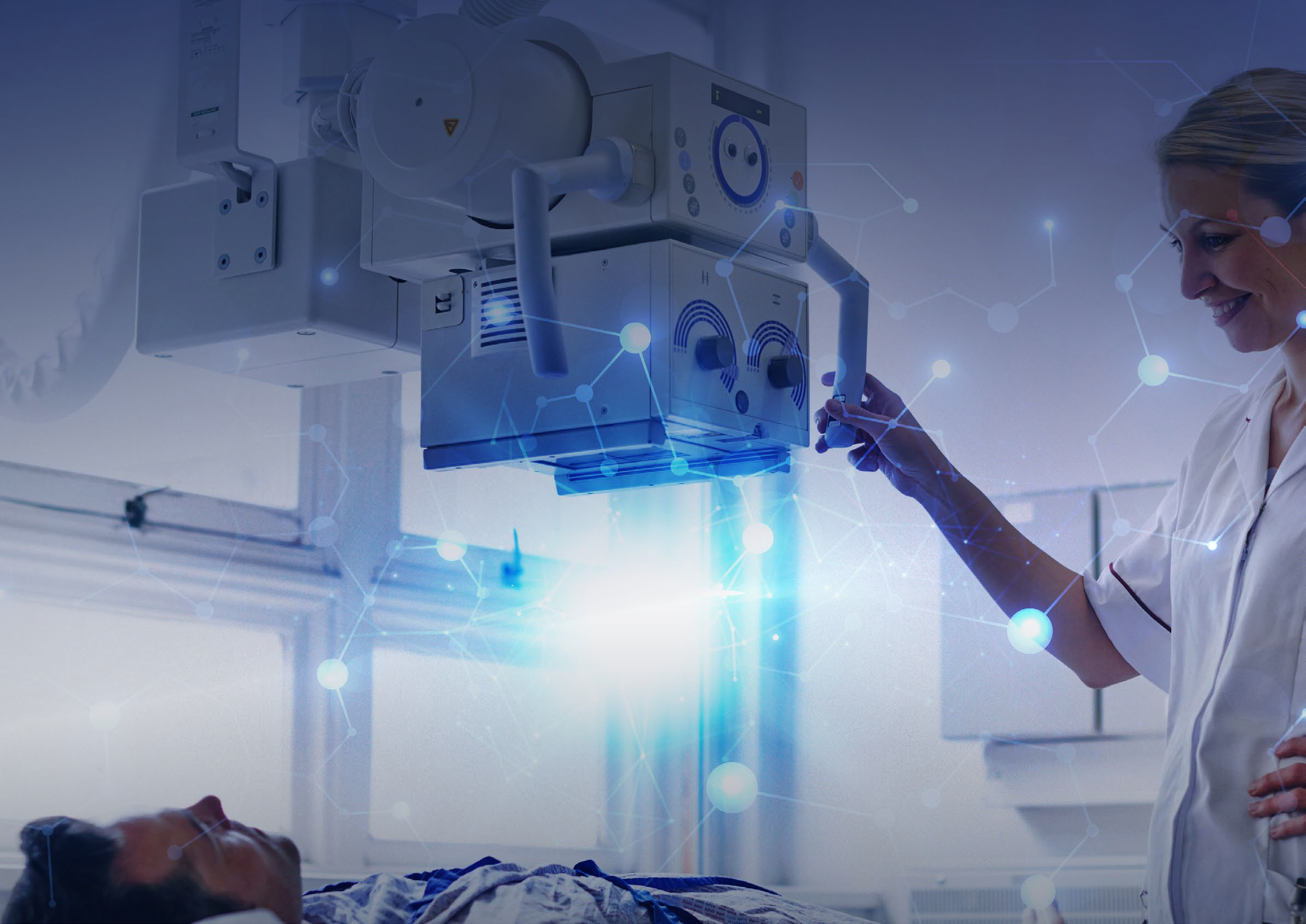 In the medical field even more than elsewhere, cybersecurity is critical for the digital transformation.
In 2022, hackers will make use of medical devices as an attack vector, while Deloitte estimates that 70% of all medical devices will be connected by 2023.
In this context, Thales MIS provides reliable and secure remote services that healthcare professionals can trust.
Download now our white paper to learn more on how offering an additional service with high security for the health sector while optimizing hospital medical systems workflows.