Responding to COVID-19 demands that we think innovatively and move quickly. Thales is committed to deploying solutions to healthcare and other public organizations who are addressing the most critical challenges in the fight against COVID-19. We are seeking partners to work with us on the following solutions.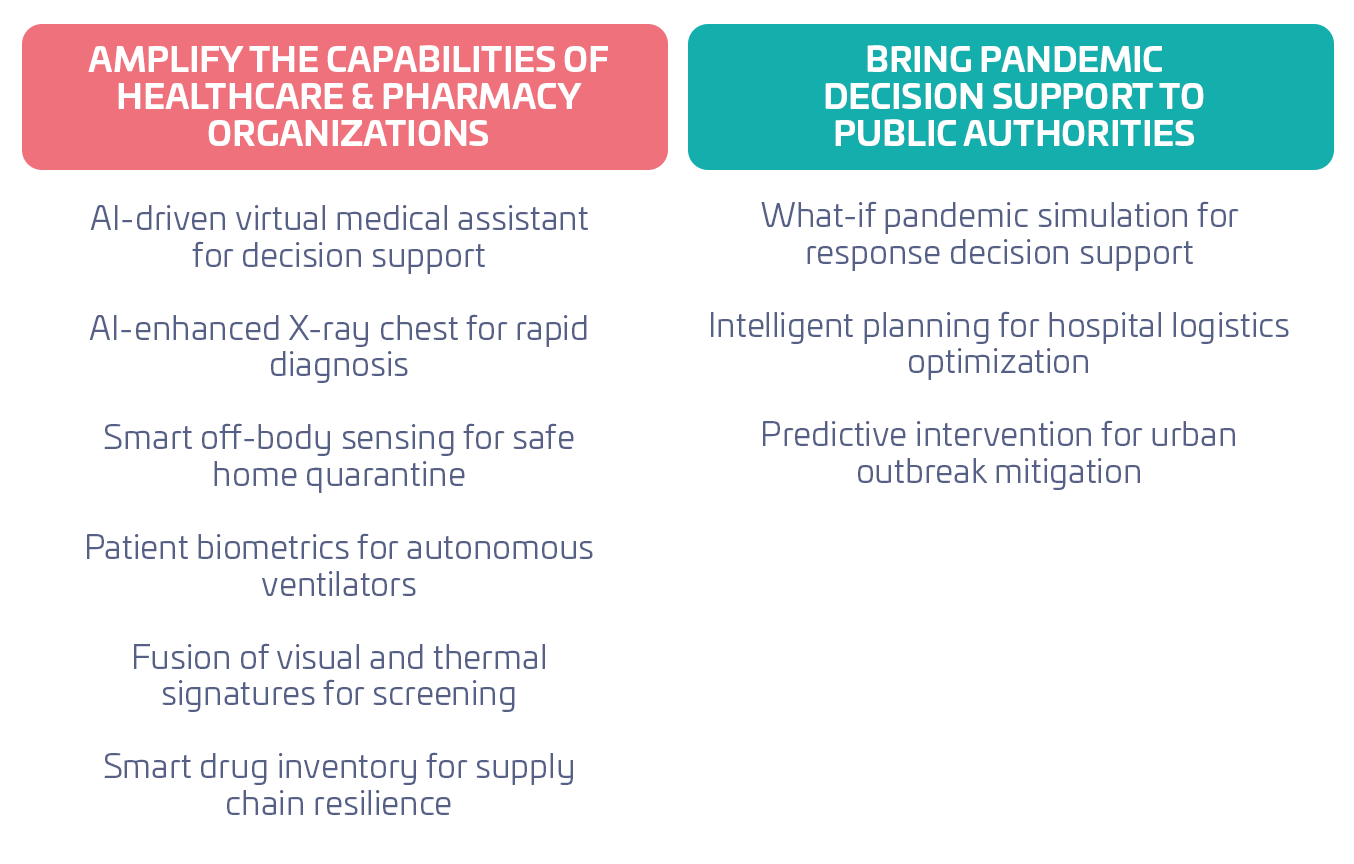 GET INVOLVED
Join us in our mission to help healthcare and other public organizations fight COVID-19 by leveraging augmented intelligence to drive better data insights. We're looking for distributors, healthcare organizations, suppliers and more from the frontlines of the pandemic to partner with us.
Express your interest in partnering with us by emailing Thales Digital Solutions at solutions@thalesdigital.io. A member of our team will contact you.