What is the European Aviation Network?
EAN is the world's first integrated satellite and air-to-ground network dedicated to providing a true in-flight broadband experience for Europe's aviation industry and for millions of passengers who have been cut-off from fast, reliable and consistent broadband access during their flights.
 

How is Thales involved?
Thales is one of the only companies with the technical expertise and skills to deliver this new technology for the European Aviation Network. Our extensive experience in civil aviation connectivity combined with our relationships with OEMs and operators makes us one of the industry's leading innovators. This development will dramatically enhance the passenger experience across Europe.
We are providing the on-board equipment which will be fitted onto aircraft to provide the crucial link with the LTE-based ground network.
Thales Alenia Space is providing the satellite required for the European Aviation Network.
 


 

What is the story so far?
July 2016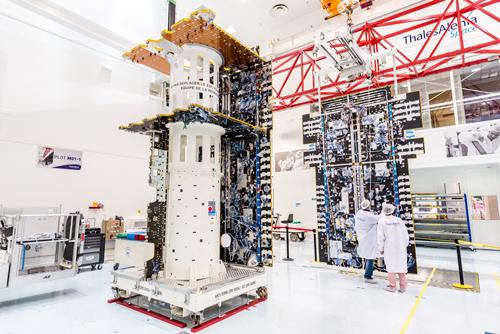 © © Thales Alenia Space
Construction and associated sub-system tests of the satellite completed on schedule. The satellite is now undergoing rigorous system end-to-end testing before it is declared ready for flight in 2017
November 2016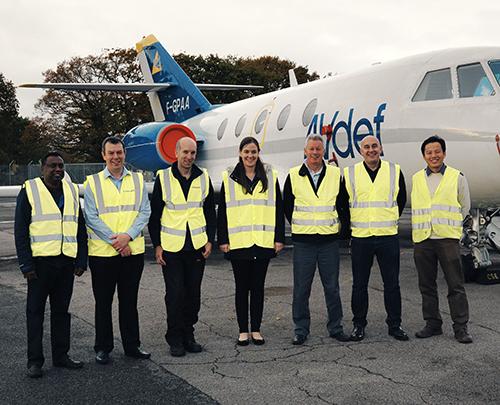 Thales employees took part in the first of a series of test flights to test the on-board equipment and ground network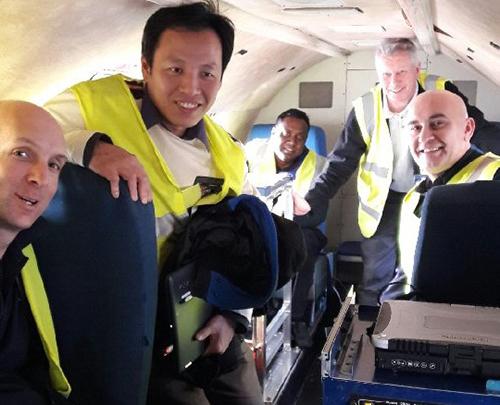 Thales employees on the test aircraft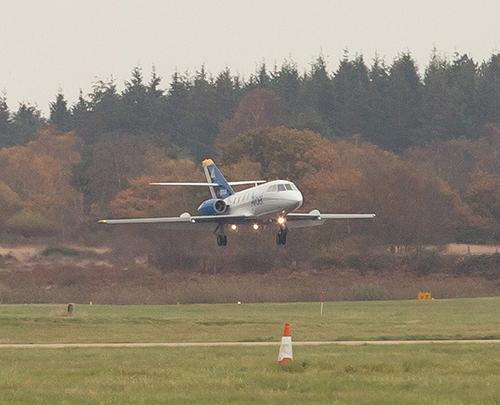 The test flight coming in to land after a successful trial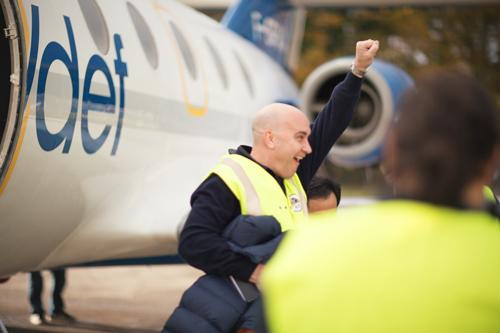 Test flight team touches down 
 
European Aviation Network Press Release