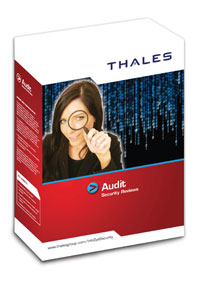 Our Holistic Audit service goes beyond the immediate cyber domain to deliver a 360° security assessment of your business, including human and environmental factors. It will provide you with a comprehensive report detailing vulnerabilities across your organisation as a complete entity and make wide ranging recommendations to address these. Security - Holistic Audits Our Holistic Audit will help you to understand fully the current status of your information security across the entirety of your business, empowering you to make informed business decisions.
What we will do for you
Thales uses a three stage approach to deliver a comprehensive assessment:
Preliminary Assessment and Proposal


An accredited Thales security consultant will work with you to understand your business objectives and information assurance requirements, and tailor our service to these to deliver maximum benefit.


 
Holistic Audit
Your Thales consultant will examine your business across the many factors, which determine your cyber security posture across physical, personnel and procedural domains, according to our HELP Doctrine:

Human
Environmental
Logical
Physical

Only by identifying and considering the impact of vulnerabilities in all these areas can we complete a full assessment of your security posture.
 

Assessment Report


Your consultant will provide you with a detailed report that clearly states the vulnerabilities identified across all physical and cyber domains during the assessment, their potential impact on your business and a number of recommendations to address these.
The cyber threat is real: There is a growing risk of disruption, information loss, reputation damage and material cost to your organisation. With over forty years of experience in Information Assurance and Security, Thales has an unrivalled understanding of the range of threats that our commercial, government, and military customers face.