Military helicopters play a vital role in sea, land and air operations. Airmobile assets, particularly helicopters, have proven their importance in supporting national security and military operations. Offering agility, rapid deployment and better landing availability, helicopters support missions in conventional conflicts and play an increasingly important role in tackling non-conventional threats.

At Thales, we are developing technologies that help you prepare your teams for every mission, no matter how complex and demanding the operation is. Our flexible devices have a common backbone which allows full reconfiguration and are multi-platform. For example, a single Helicopter Mission Trainer can be reconfigured for different aircraft typologies. Whatever the type of mission, Thales offers a complete range of military helicopter training solutions from procedural training device, helicopter mission training to Full Flight Simulators.
Team ready for mission success
Training services
The training centres benefits from the latest technologies in terms of equipment and pedagogical tools, associated with experienced instructors.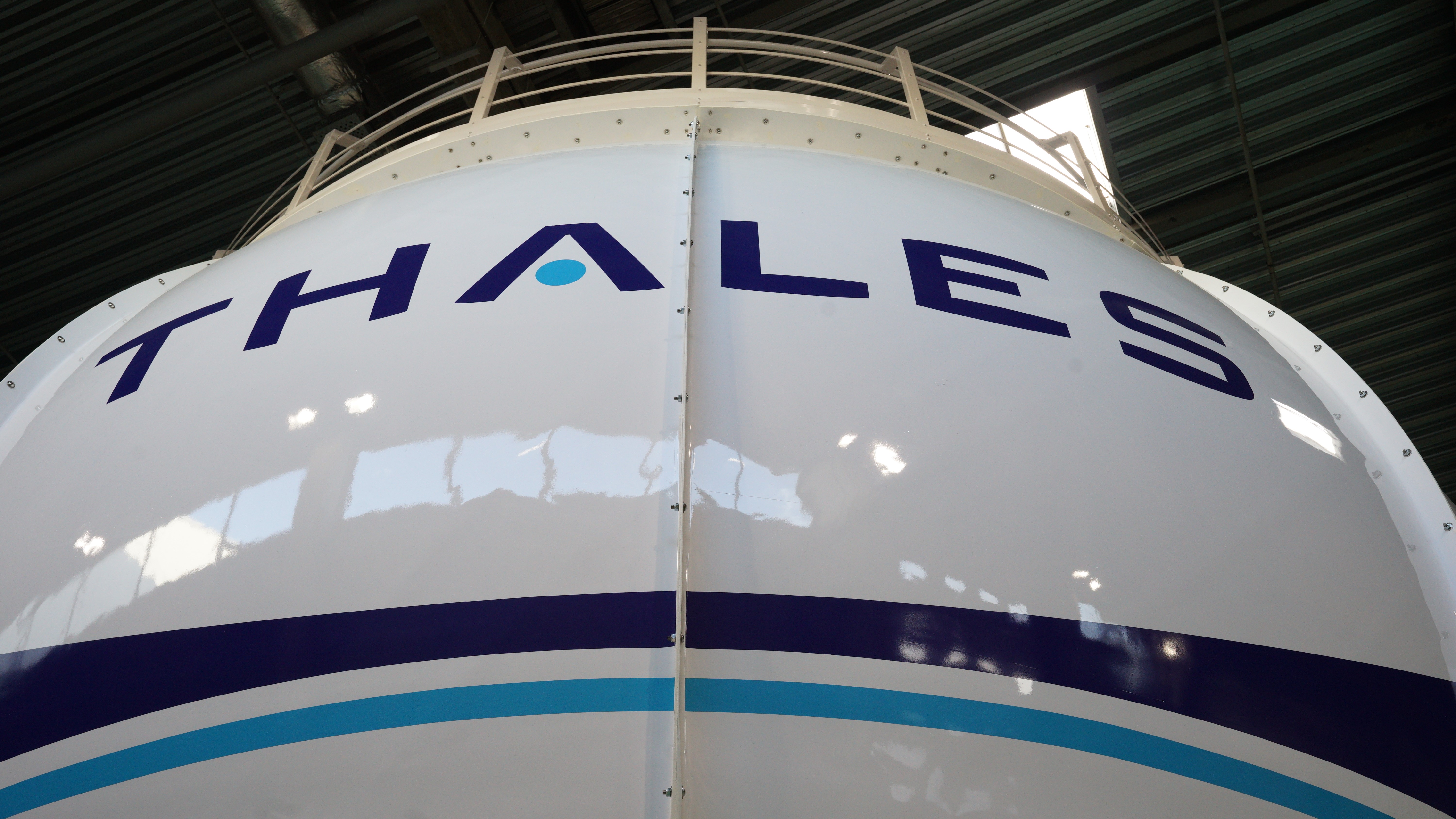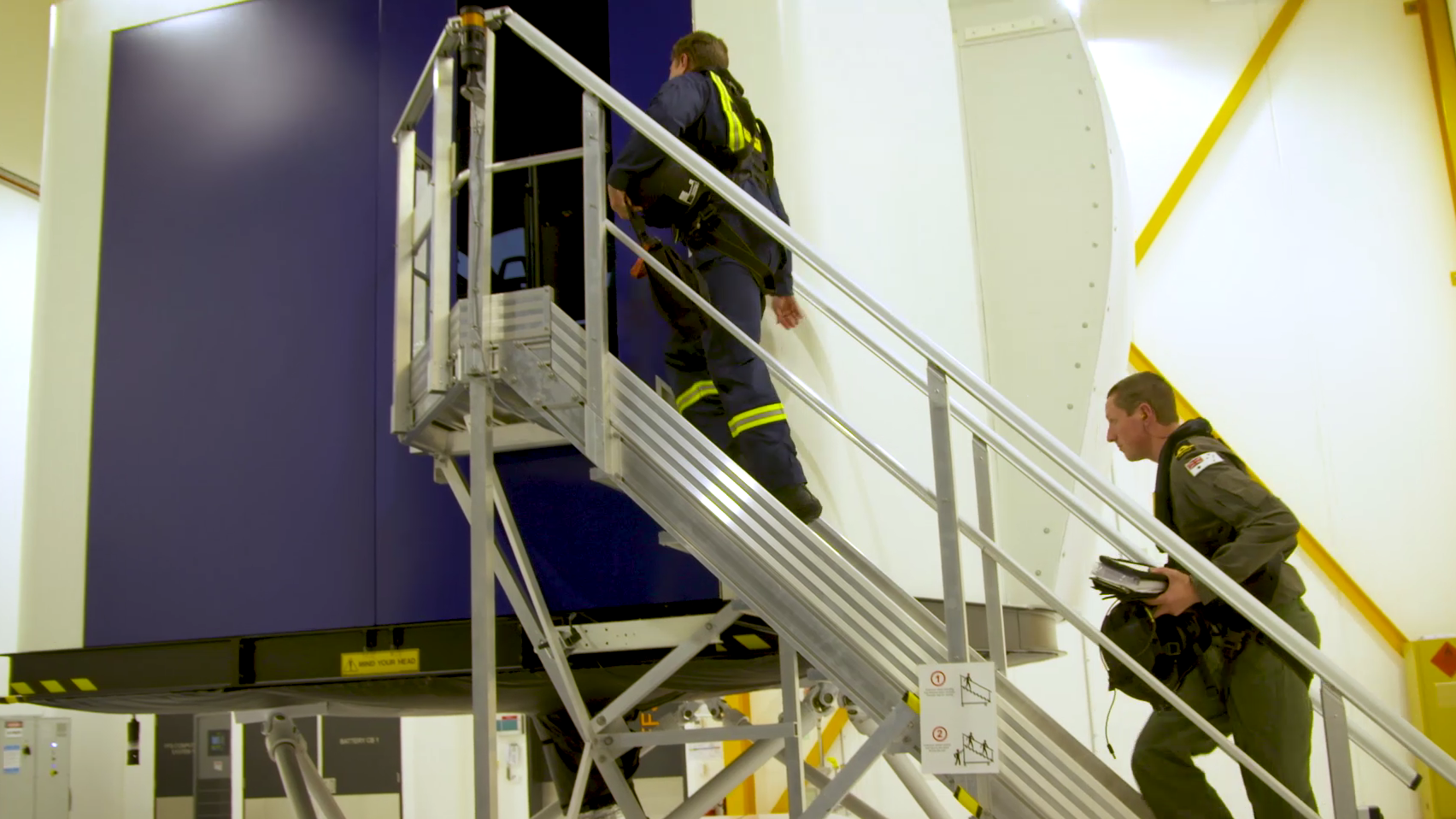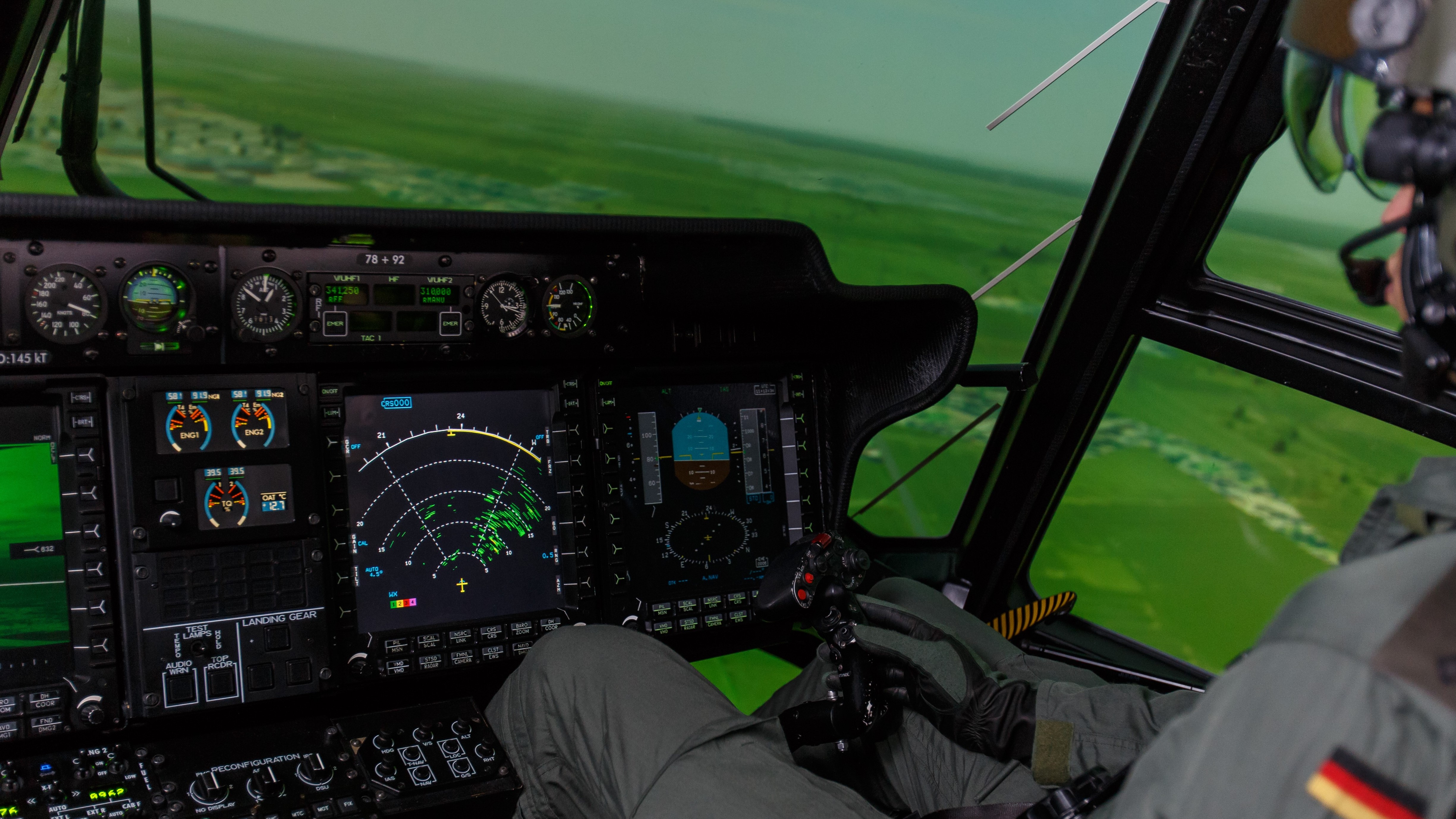 Helisim training centre (Marseille, France) contributes to 50% of military pilot training
HATS academy (Nowra, Australia) trains future generations of Australian Navy and Army pilots
HFTS school (Munich, Germany) provides NH90 dedicated collective training
Collective training
You can build any force package thanks to our ability to connect simulators in a network.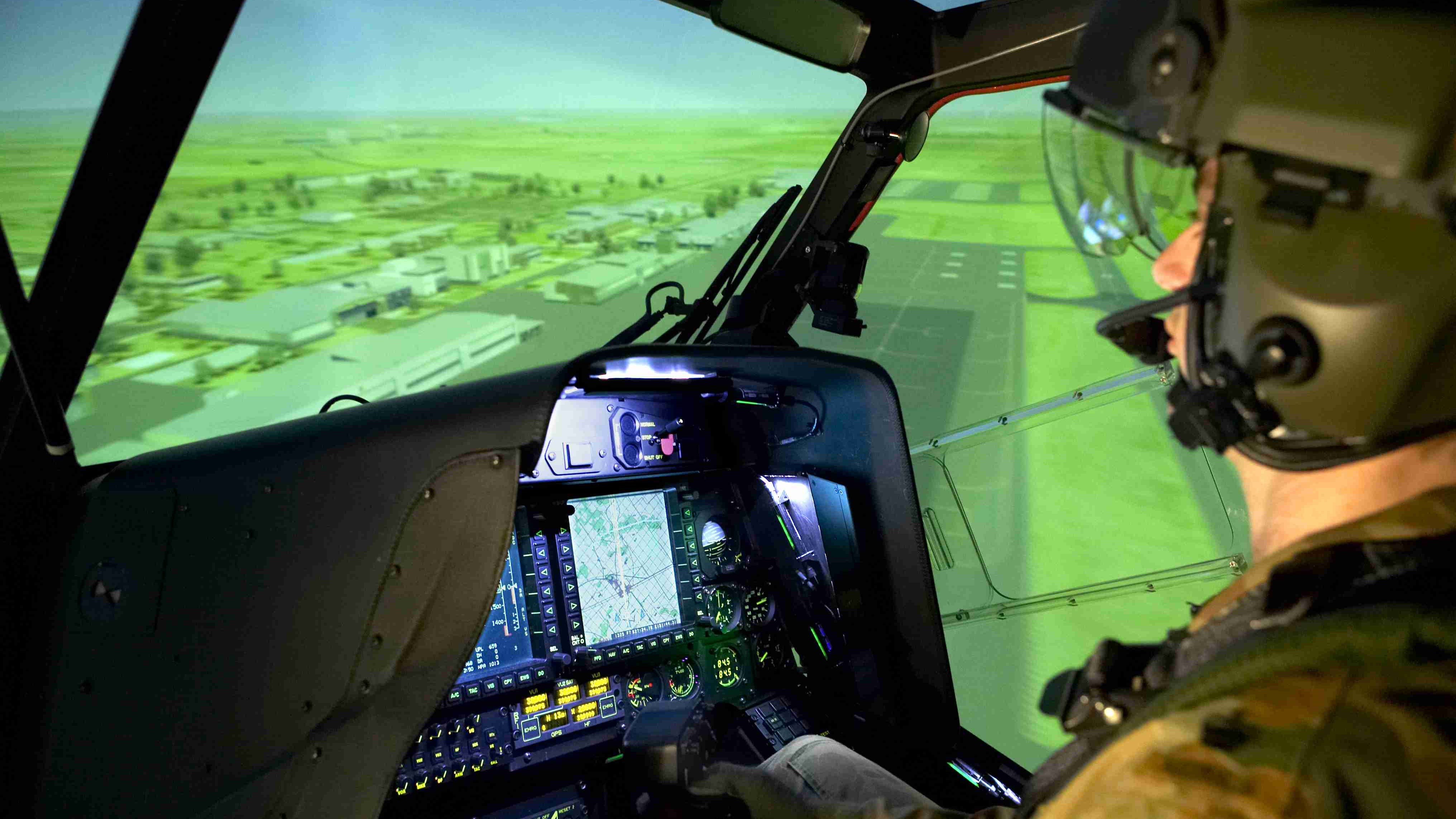 Australia Tiger training school
EALAT Tiger training school in France and Germany
Reality H helicopter full-flight simulator
Reality H is Thales's flagship helicopter full-flight simulator solution with fourteen units currently in operation around the world.
A number of technological innovations and operational assets combine to give Reality H ® a competitive edge. These include the use of unique full-electric motion system that ensures smooth and realistic physical movement, intuitive  touchscreen instructor interfaces, 4K high-definition wide field-of-view imaging that replicates our customers' training environment, high-fidelity simulation models and flight instruments, and the ability to generate a wide range of operational scenarios that include high-risk crisis situations. Importantly, Reality H has been Level D certified by all the relevant international authorities (EASA, CAAC, CASA, NCAA), validating the technology for use in the most demanding operational environments.