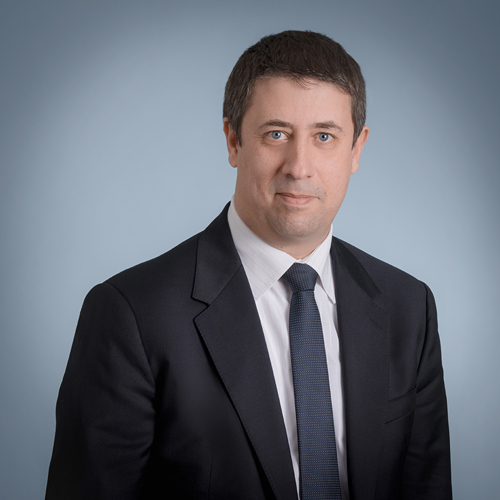 Christophe Salomon
Executive Vice President of the Land and Air Systems
Christophe Salomon is an armaments engineer who graduated from the French Ecole Polytechnique in 1994 and Sup 'Aero in 1999.
Christophe started his career at the French Ministry of Armed Forces, where he held various positions within the French Defence Procurement Agency (DGA). 
During this time, he led numerous large programs, primarily within the information security systems domain of the ministry.
In 2012, Christophe joined the office of Jean-Yves Le Drian, French minister of defence, as technical advisor, and then, as industrial affairs adviser, a role that he held during the entire tenure until 2017.
In 2017, Christophe joined the global electricity group, EDF (Electricité de France), as chief information officer (CIO); he was also responsible for the group's digital transformation and cybersecurity leading a team of approximately 6000 collaborators.  
Since 2020, Christophe is a member of the executive committee of Thales, the global technology leader, holding the position of executive vice president of Thales, leading the land and air systems activities. 
Christophe currently leads over 12,000 talents, based in 24 countries, in the radar, air defense, optronics, land systems, and air traffic management domains.
In 2023, Christophe was named vice president of the French General Armament Council by the Minister of the French Armed Forces, Sébastien Lecornu. 
Christophe is married with three children.