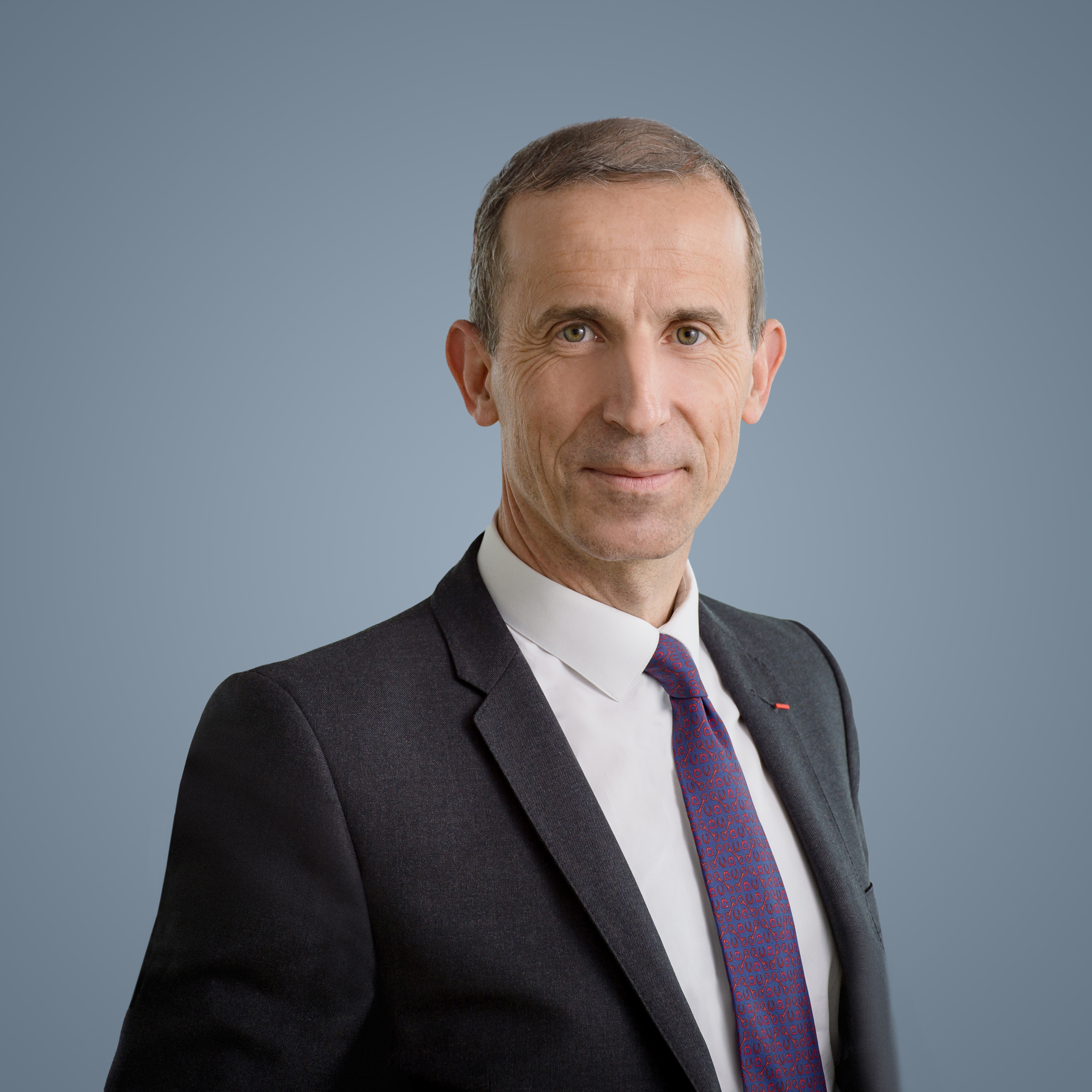 Philippe Knoche
Senior Executive Vice President Operations and Performance
Philippe Knoche is a graduate of the Ecole Polytechnique and the Ecole des Mines. 
He began his career in 1995 as a case handler on anti-dumping for the European Commission and holds dual French and German citizenship.
In 2000, he joined Areva group as Director of Strategy, and became Director of the Processing Business Unit in 2004. In 2006, he took charge of the project to build the EPR generation 3 nuclear reactor in Finland. In 2010, he was appointed Director of the Reactors and Services Business Group and member of Areva's Executive Board, before being named Executive Vice President for Nuclear Operations in 2011. 
In 2015, Philippe Knoche was appointed Chief Executive Officer by Areva's Executive Board. He completely transformed and restructured the group, leading to the creation of Orano in 2017, its profitable new growth and a Standard & Poors 'investment grade' rating.
He joined Thales in October 2023 as Senior Executive Vice President Operations and Performance.