Our DDL development and project management teams are working hard in coordination with NIST and the project champions in each of the four jurisdictions to get the DDL pilot stages underway. Check back often for updates on current action items and to read about specific happenings as we move through the DDL pilot development and implementation process.
SXSW Panel Presentation in Austin, Texas
By Tiffany Conway, March 26, 2019
The 10 day conglomerate of film, music, interactive media, politics and technology that is the annual South by Southwest conference in Austin, TX, proved once again this year that it is indeed a culture and technology mega-event. Divided into sub-segments, the beginning part of the event focuses on government, politics, and developing technology, among other topics. As an issue at the heart of all three of those subjects, digital identity was included as a hot topic for government figures and end-consumers alike. 
Moderated by Jake Williams,  Associate Publisher for StateScoop, this panel presentation brought together the unique perspectives of Christine Nizer, Administrator of the Maryland Department of Transportation Motor Vehicle Administration; Renee Krawiec, Senior Supervisor for the Wyoming Department of Transportation Driver Services Program; and Tiffany Conway, Field Marketing Director for Government Programs at Gemalto.
It's important to remember that not every state is on the same roadmap when it comes to modernizing government services, processes and everyday conveniences made possible by emergent digital technology. As with any government decision, stakeholders with vastly different priorities and end goals take varying lengths of time to weigh in, strategize and agree to move forward. 
Through the lens of a case study about a digital driver's license (DDL) pilot commissioned by the National Institute of Standards and Technology (NIST), these govtech experts discussed potential pitfalls, actionable tips and lessons learned along the road to effective collaboration for the betterment of a state's residents.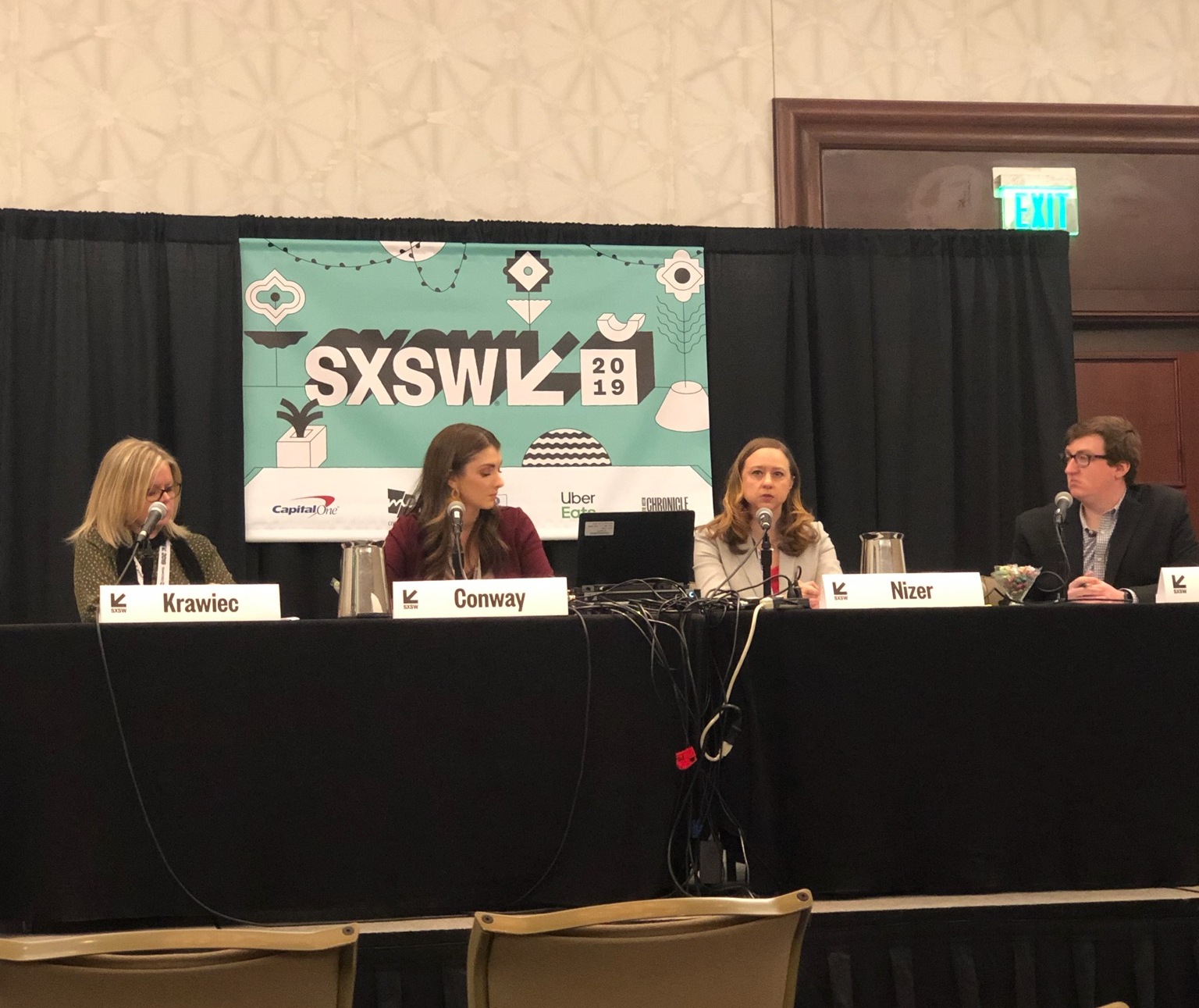 Highlights included a lengthy discussion on security and privacy implications of a digital credential, emphasizing the importance of the underlying security found from digital ID verification in the field; which led to real world implementation considerations, such as how to integrate with retail merchants or law enforcement. 
Interaction with the lively SXSW audience was engaging and continued with one-on-one discussions with panelists, even after the presentation had concluded. Many of the attendees were eager to see the DDL and get an up-close-and-personal feel for exactly how a driver's license on a smartphone would work.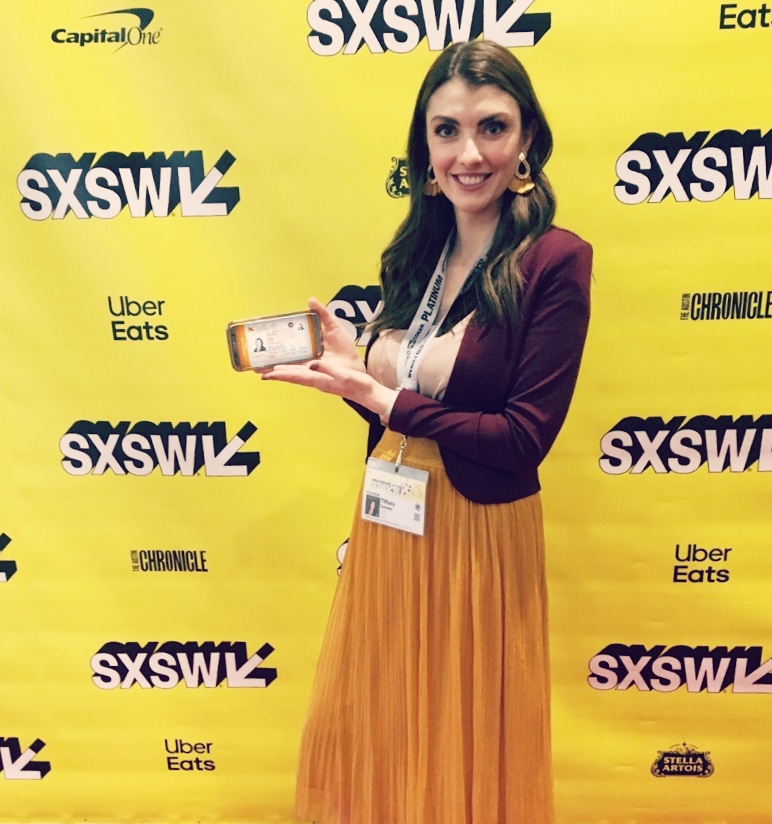 Listen to the live recording of the panel presentation to find out first-hand what happens when States Innovate and Citizen Identities Go Digital.
Debuting the Latest DDL Technology at AIC in Philadelphia
By Tiffany Conway, August 21st-23rd, 2018
At this year's AAMVA International Conference, we took to the floor to engage in industry networking, customer engagement, panel presentations, and, of course, sharing the latest iterations of DDL technology, now on wearable devices. It was a jam-packed week for us in the City of Brotherly Love, where key proponents in the digital identity sector got to share their valued experience and highlight emerging trends in the space. We were honored to showcase our refined DDL solution, and to premiere the latest in digital ID verification using wearable devices.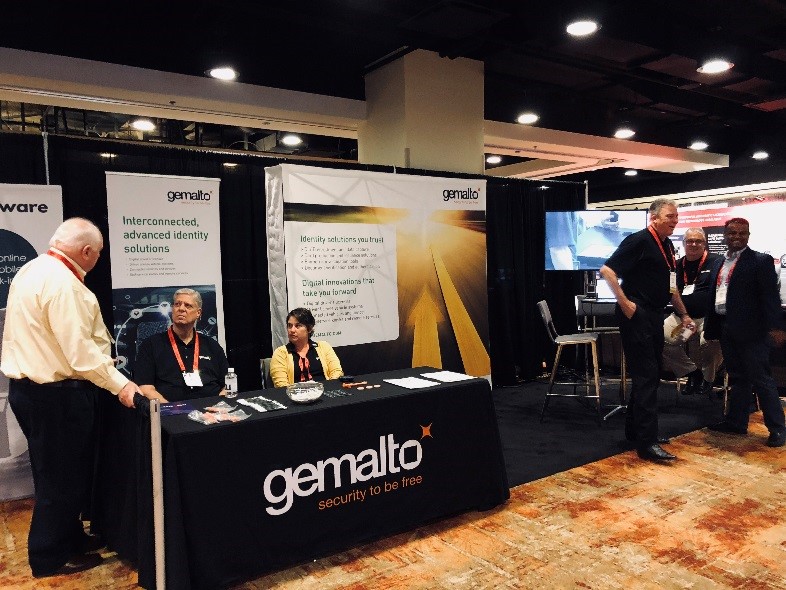 The positive feedback from our customers in attendance and from the digital ID advocates and enthusiasts who stopped by Gemalto's booth in the exhibitor hall was palpable. Whether engaging in networking events, hearing first-hand analysis of the value and security that mobile is bringing nationally and internationally or demoing the latest products for eager passersby, we were elated to engage with changemakers in the industry and to share our unique take on security-first, user-friendly digital identification.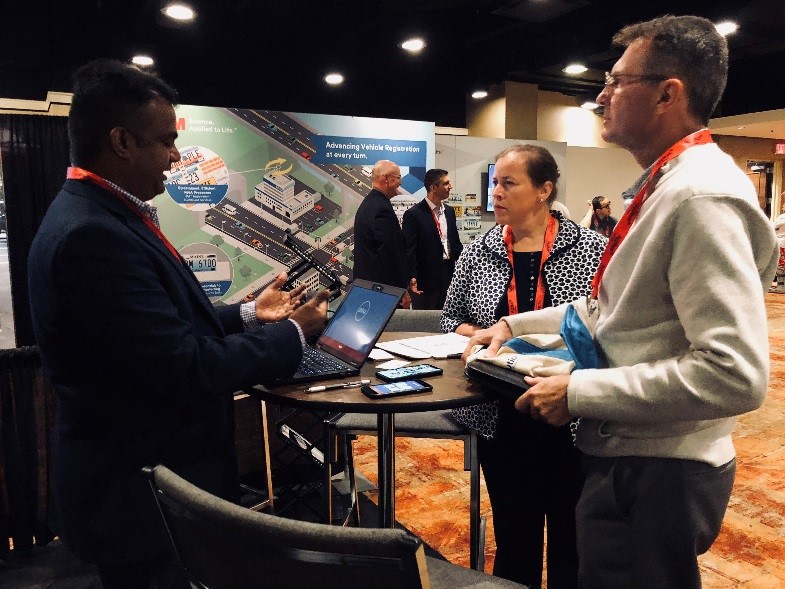 In addition to the hustle and bustle on the conference floor, our team attended various panel discussions led by key players in the industry on topics including innovations in Blockchain Technology, Optimizing Customer Experience in the transit sector, Public Safety and Compliance, law enforcement, and the latest in Mobile DL technology, where Gemalto's DDL solution was recognized. We also attended daily regional Town Hall sessions where jurisdictions in North America shared their experience confronting the trials and tribulations in handling topical issues including REAL ID implementation, reducing customer lines, standardization, legislative updates, and how to best serve residents. It was inspiring to hear how generously feedback on each of these issues was given and received – and we couldn't help but realize how important DDL technology is when it comes to alleviating many of these concerns and making the future of digital identification a reality.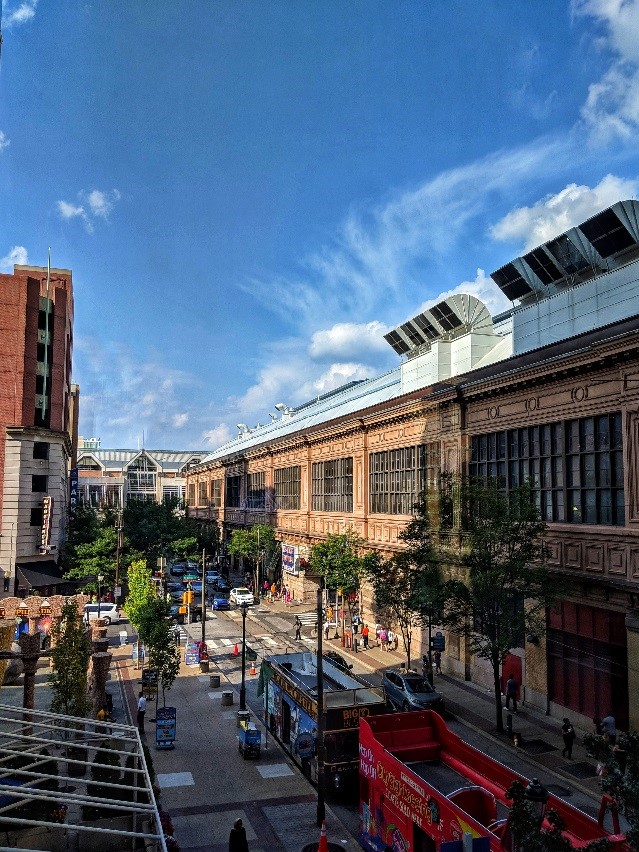 MD Phase II FAT Session in Austin, Texas
By Tiffany Conway, August 6, 2018
This week marks another important milestone for DDL Pilot progression in Maryland – Phase II Factory Acceptance Testing in the beautiful city of Austin, Texas. We were joined at our headquarters by leadership from the Maryland Department of Transportation to demo the new DDL Online Web Portal, and to perform the online authentication use cases which will be featured in Phase II Pilot activity – including a process for accessing and updating driving records with DDL. During the positive and comprehensive session, we looked at the requirement specifications for deploying the portal among a select participant group in Maryland for targeted testing.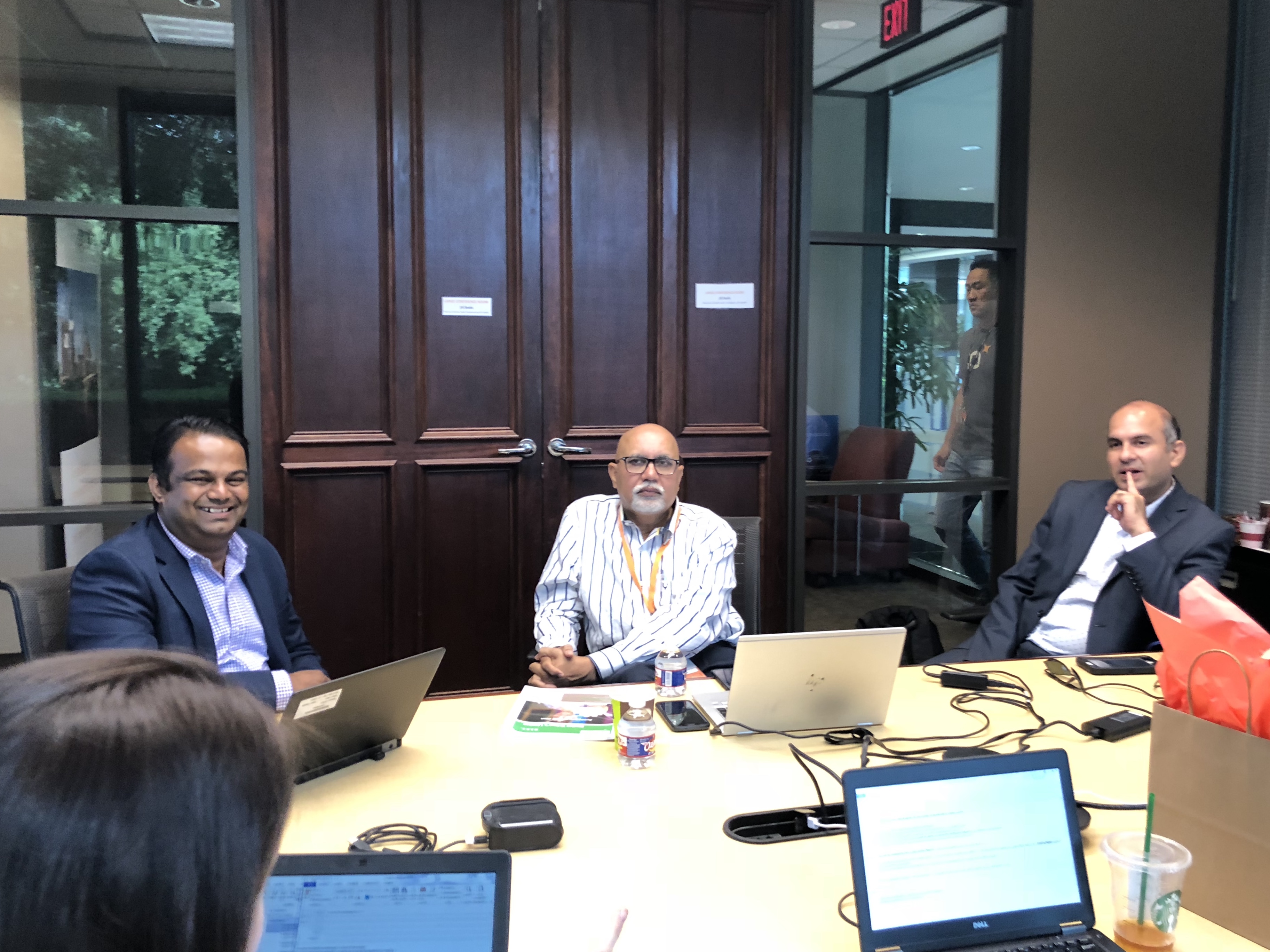 During the session we also examined the potential benefits of interfacing with existing Maryland Motor Vehicle Administration online services in a dynamic way, using DDL technology as a key component in multi-factor authentication. The day's meetings also allowed us to provide project status updates on various outreach efforts that have become critical to the pilot's success, and to solidify the Phase II planning timeline with direct input from the MVA. Clarifying and elevating the new use cases at the digital identity apex is a critical step in the development and adoption of DDL technology, and it represents a significant milestone in DDL Pilot activity.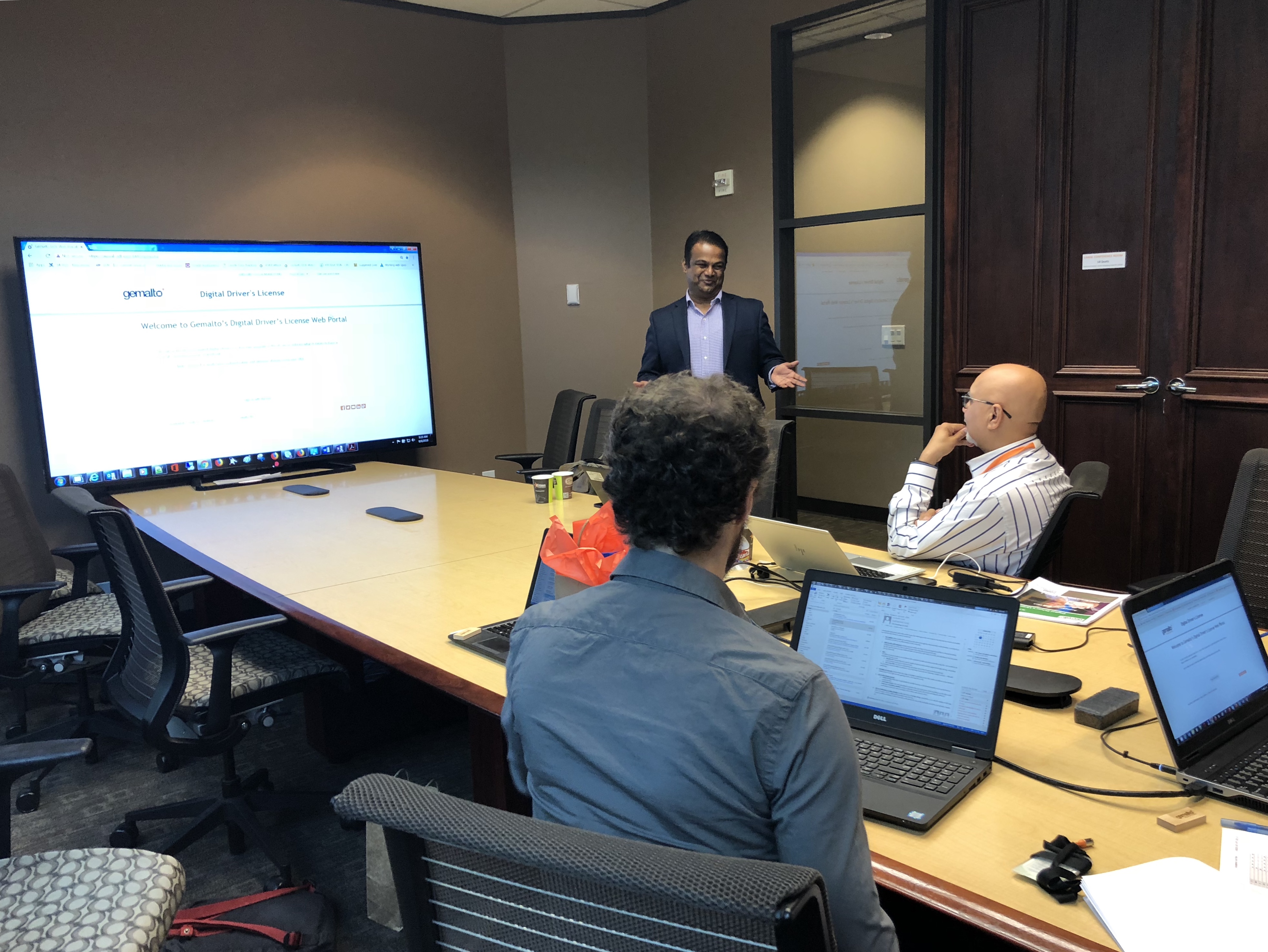 Gemalto's GBU Sales Team Reps DDL at AAMVA's Region 4 Conference in Big Sky, Montana
By Tiffany Conway, July 10th-12th, 2018
The 2018 Region 4 Conference provided a terrific opportunity to discuss DDL in the context of today's relevant motor vehicle and law enforcement related issues.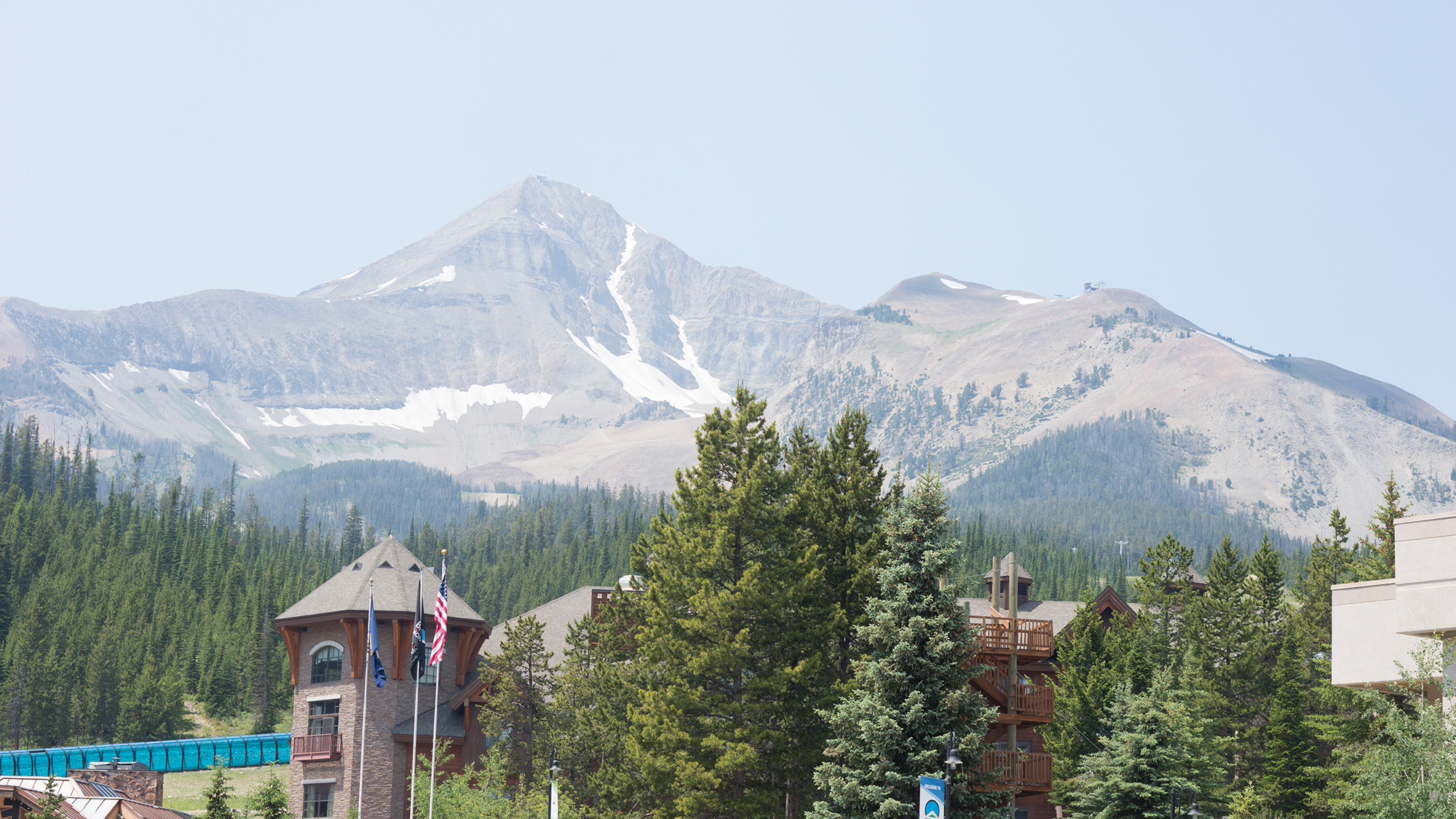 In addition to the valuable interactive and learning opportunities the conference provided, it gave a stage to DDL Pilot facilitators and partners in Colorado and Wyoming, who were able to share their experiences from Phase I. Many of the key questions raised about the DDL solution came from law enforcement. Our pilot partners were able to field important concerns regarding the handling of a driver's phone by law enforcement, blue tooth connectivity to police applications, and wiping the information from a user's device in the event their phone becomes lost or stolen.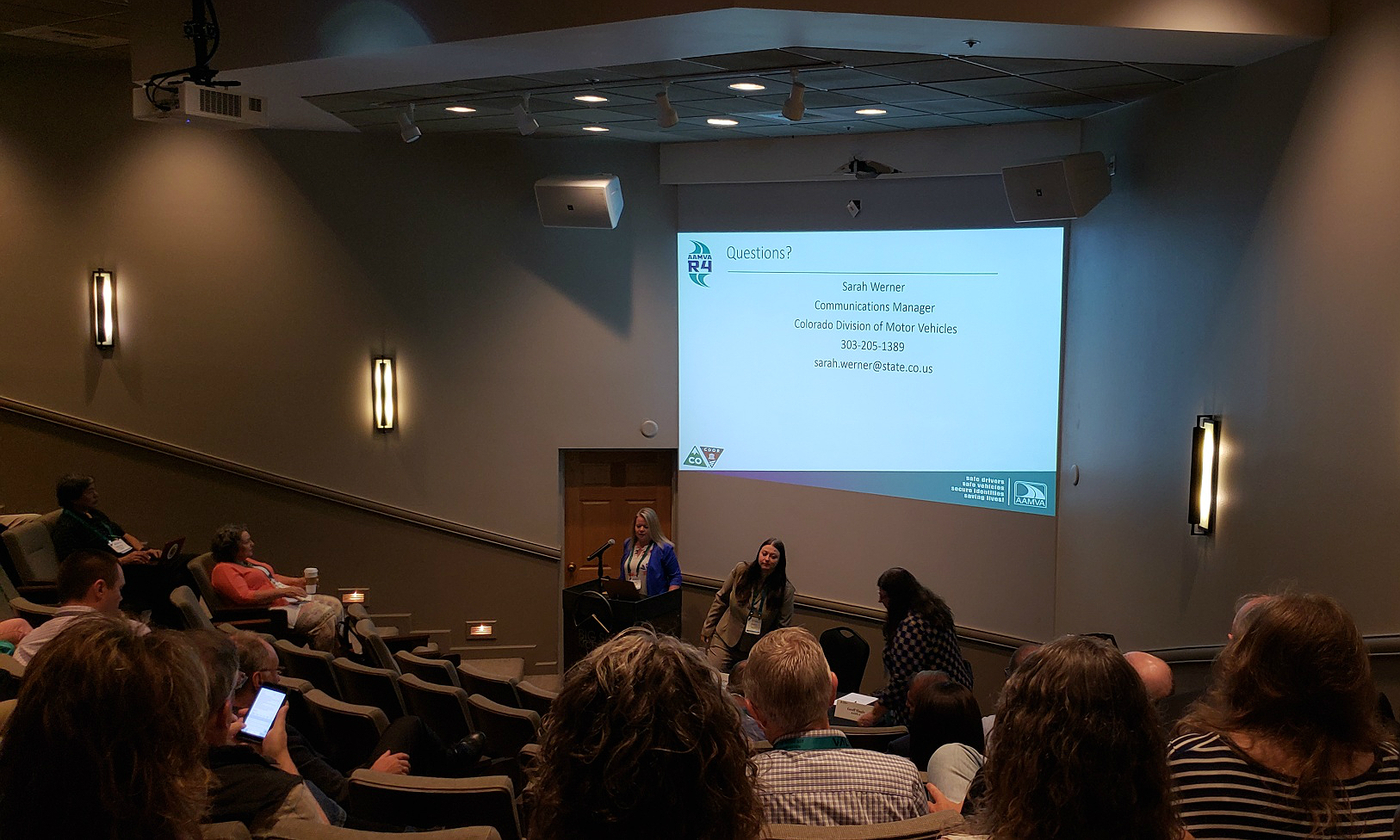 Alongside jurisdictional attendees and AAMVA members, we learned about the successes and challenges of building the future of digital identity and driver services throughout the US. We were happy to participate in the week's events, and enjoyed sharing our ideas, building relationships, and discovering the many products and services provided by our industry partners that can assist in our mission of bringing DDL to the masses.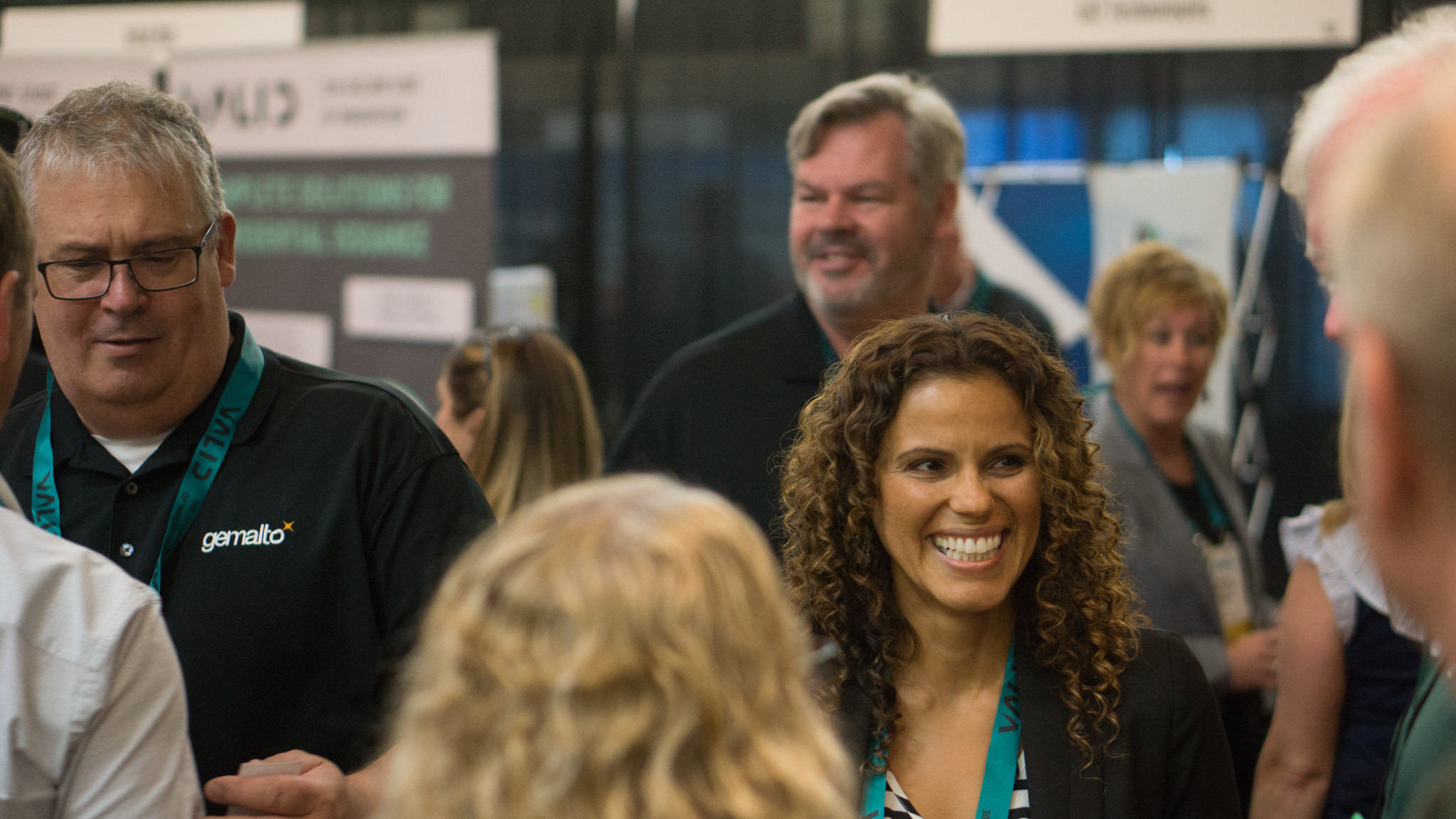 Presenting DDL & the DMV of the Future at AAMVA's Region 2 Conference
By Lauren Novak, June 18th-21st, 2018
At this year's American Association of Motor Vehicle Administrator's Region 2 Conference in Myrtle Beach, we took up the challenge of examining how digital IDs will play a vital role within the emerging, tech-centric DMVs appearing on the scene.
Over the course of the week's events activities, AAMVA's best practices and program solutions framed various panel discussions, and valuable exchanges on the conference floor. It was a keen opportunity to stand alongside industry leaders and standards-makers to discuss the DDL Pilot Results within the context of broader advancements that will shape the licensing sector in the not-too-distant future.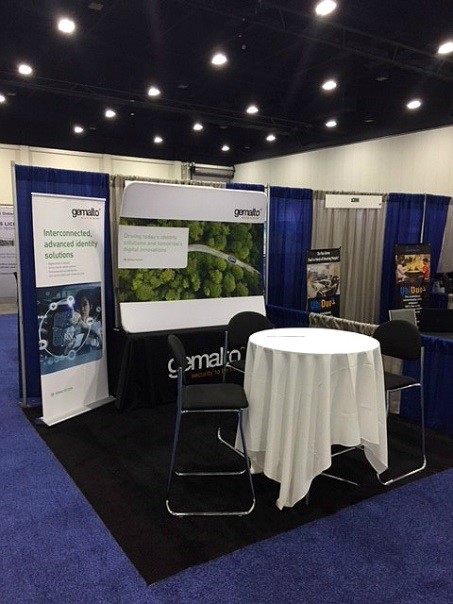 Key topics that were featured in discussion panels include self-service kiosk implementation at DMVs – reducing operational overload, shortening customer lines, and increasing efficiency in branches countrywide. Hot-button issues including REAL programming and compliance, security breaches, electric vehicle regulation and legislative support, social media engagement, and, of course, the valuation and implications of mobile IDs, also featured heavily throughout the week. Experts shared their insights on a range of far-reaching subjects including securing driver data, legislative requirements for implementation, and the wave of autonomous vehicles on the horizon.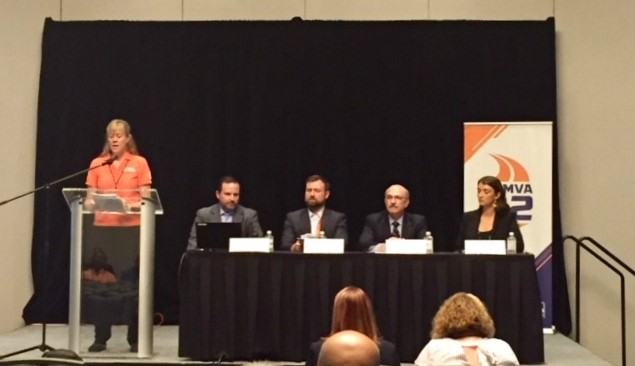 Our own Tiffany Conway, Director of Field Marketing for NORAM Government Programs, appeared on the General Session panel dedicated to Emerging Industry Issues & Trends. In the hour-long presentation, she joined thought leaders in the transportation sector to offer our insights on the important transition from outmoded DMV protocol and technologies to the accessible, secure, and fully-integrated DMV of the future. She outlined the benefits of biometrics in securing and accessing personal data for the public and DMVs alike, the convenience of an updated step-by-step enrollment and secure issuance process, how changing perceptions in the segment will lead to improved relationship-building, and, of course, the key role that the DDL solution can play across the board.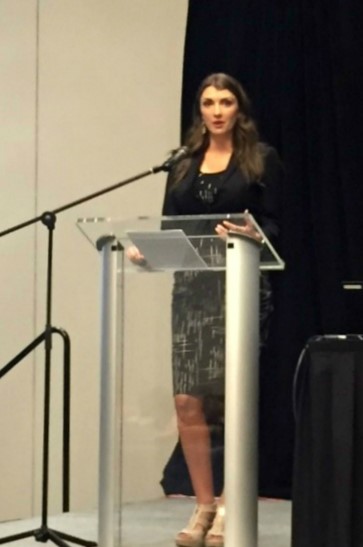 After a week engaging with our peers in the world of motor vehicle administration, it's clear that whether you're talking fewer lines, added security, or state-of-the-art communications, Gemalto is ready to create a DMV of the future that is of the people, by the people, and for the people.
Discussing the future of DDLs at the CCMTA Annual Meeting in Quebec City
By Lauren Novak, June 3rd-6th, 2018
Gemalto's NORAM Government Business Unit headed to picturesque Quebec City to join a distinguished panel of participants and sponsors to discuss how the benefits of Digital Driver's Licenses are impacting innovations in road safety at the Canadian Council of Motor Transport Administrators (CCMTA) Annual Meeting.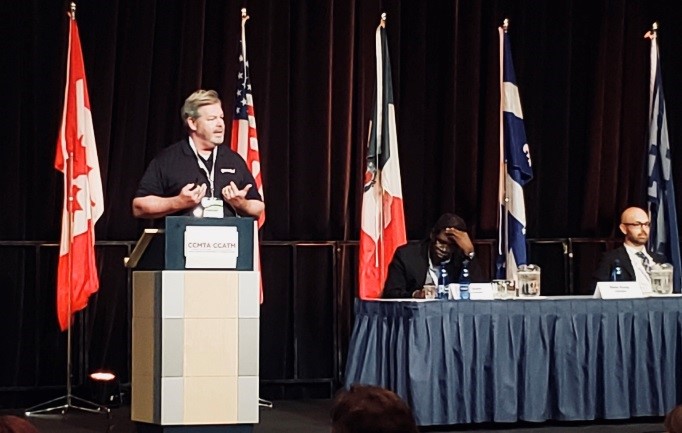 In our featured hour-long session, we provided the latest updates and market feedback from the multi-state NIST-sponsored DDL pilot, examined the foundational definitions and key benefits of mobile driver's licenses, explored the mobility trends, interoperability, and future implications of digital credentials, and viewed the DDL documentary video series highlighting field testing and first-person partner feedback testimonials.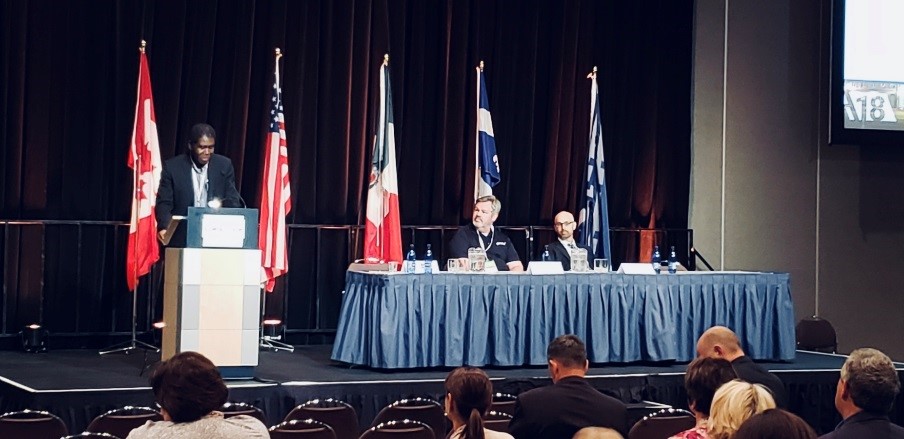 As the presentation progresses, we delve into the functional application of a digital or mobile credential, look at the use-cases tested as part of the pilot scope, and examine the feedback and lessons learned about the early perceptions and market readiness for a DDL based on our in-depth research and the feedback we've received from relying parties in the transportation and mobility sectors. We briefed those in attendance about our experiences working with law enforcement, highway patrol, aviation industry experts, and merchant participants throughout the DDL pilot who've provided invaluable feedback about the reliability and necessity of real-world application of the DDL solution.
As the session concludes, we highlight our vision for a digital identity roadmap and explore the potential ecosystem surrounding the digital driver's license.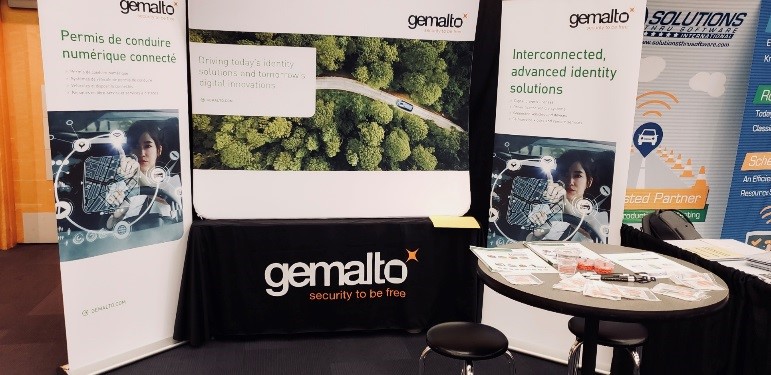 In addition to the panel presentation, our experts were also on-hand in the Gemalto booth to answer any one-on-one questions about digital identity or any of our driver and vehicle-related solutions. This year's CCMTA attendees and participants proved to be an engaged and highly forward-thinking group when it comes to the trends and opportunities present in the provincial identity solutions segment.
It was a distinct pleasure to offer our take on the future of DDL in the Americas, and we enjoyed sharing and learning with industry experts and Council leaders in the North.
Talking Digital IDs at SmartCities 2018 in the Big Apple
By Lauren Novak, May 8th-10th, 2018
Day one of the SmartCities NYC 2018 conference takes us to The Brooklyn Navy Yard and NYU's Tandon School of Engineering for a series of workshops on pursuing global opportunities for SmartCities innovation and sustainability. Topics range from ethical considerations for public sector algorithms, cross-departmental ecosystems between cities to implement and enhance integration, makers in the shared economy, and smart mobility: urban mobility planning, smart parking and ticketing solutions, autonomous driving, urban travel data, and green mobility.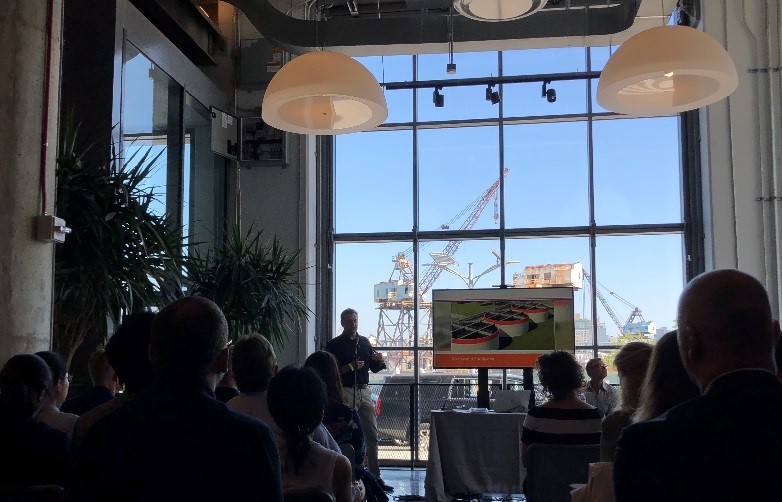 As the conference kicks off, we break into smaller groups to examine the topics in detail. A key concern in each session is securing personal data, and protecting the privacy of users who engage with these emerging solutions for mobile. Here, we examine larger trends in digital security, and the impact of increased connectivity generally. It was the perfect opportunity to highlight the fact that Gemalto's DDL technology has no geolocation tracking, overexposure of PII, or transaction history logs, and it prioritizes the privacy of personal data for users and verifiers.
Day two of the conference starts in full swing at Pier 36 in lower Manhattan. Keynote addresses from a distinguished group of mayors including Bill de Blasio (New York), Rahm Emanual (Chicago), Ahmed Aboutaleb (Rotterdam), Jan Vapaavuori (Helsinki), Michael B. Hancock (Denver), Steve Benjamin (Columbia, SC; Incoming President, US Conference of Mayors), Marianne Borgen (Oslo) and Gregor Robertson (Vancouver), among others, highlight the importance of strategic public-private partnerships in developing and delivering innovative solutions benefitting the general public.
Major players in the private sector are seeing the value in collaborating with city governments and municipalities to put policies into action and shape standardization, and cities benefit from technological breakthroughs which push sustainability, resiliency, quality of life, inclusivity and equity in a tenacious way for their citizens. It is also critical that networks evolve whereby cities around the world are connected to each other, allowing for best practices to develop and standardization – including the standardization of big data accessibility – to emerge.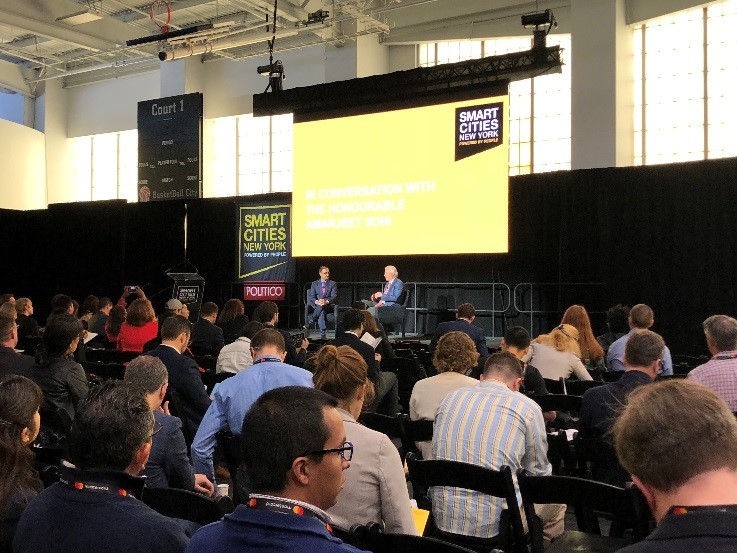 The final day of the conference offers further in-depth panel discussions examining how investment in innovation impacts the infrastructure, modes of mobility, and modern workforces that continually affect the quality of urban life. Topics such as securing mobile payments, and online public transaction ledgers including blockchain for business, focused on digital identification. Overall, cities and companies around the globe are seeking ways to secure data as they grapple with identity management. DDLs – extremely secure digital credentials which rely on the information users register with state DMVs – fit into the larger ecosystem for securing personal identities in a digital age.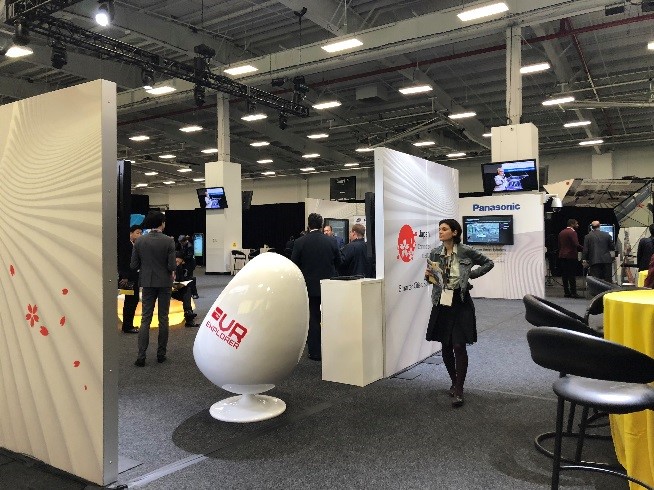 The closing message as the final sessions on investing in digital transformation conclude is that whether it's drones, autonomous vehicles, smart bikes, sustainable commercial structures, urban agriculture, or using a DDL to access and authenticate your driver's license on your smartphone, pilot programs are key in accelerating breakthroughs in innovation. The results we've gathered in Phase I of the Digital Driver's License Pilot have allowed us to refine the solution, and by engaging and learning from partners in the digital space, we can enhance the benefits we offer participating jurisdictions throughout the US, and in smart cities around the world.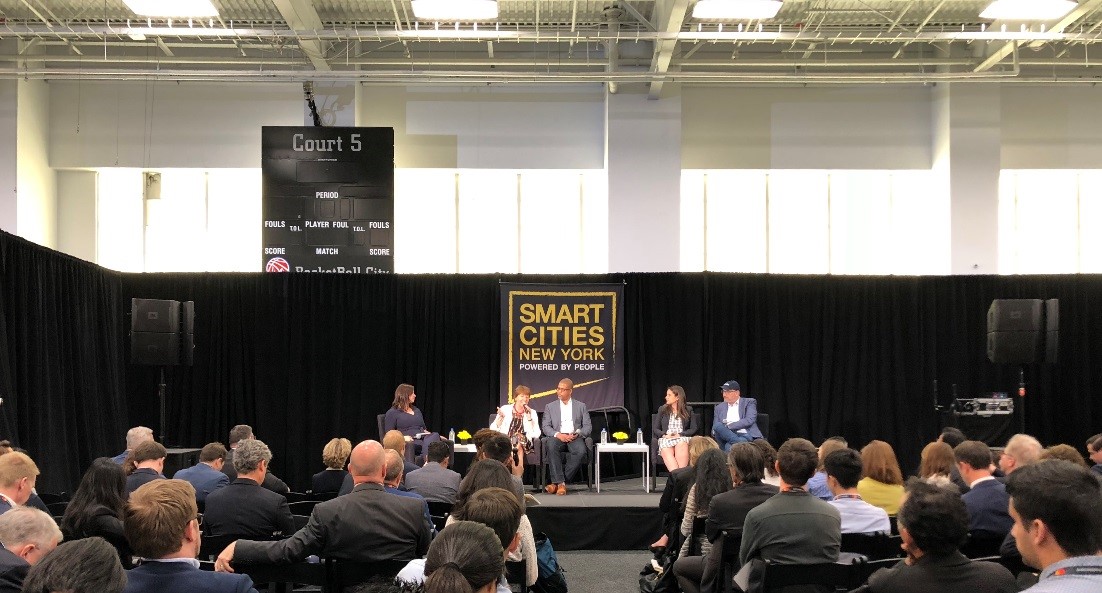 Wyoming DDL Workshop Highlights
By Lauren Novak, April 12th, 2018
The DDL team was thrilled to participate in a special meeting session at the WYDOT training facility in Cheyenne focused on the future of this cutting-edge technology in the Cowboy State. Key players and relying parties – including members of the WYDOT technical team and representatives from Wyoming Highway Patrol – were present to share their ideas on the evolution of digital credentials. After the series of successful events in Wyoming's Phase I DDL Pilot activity, it was easy for these DDL Champions to imagine an integrated ecosystem where DDL technology can take flight.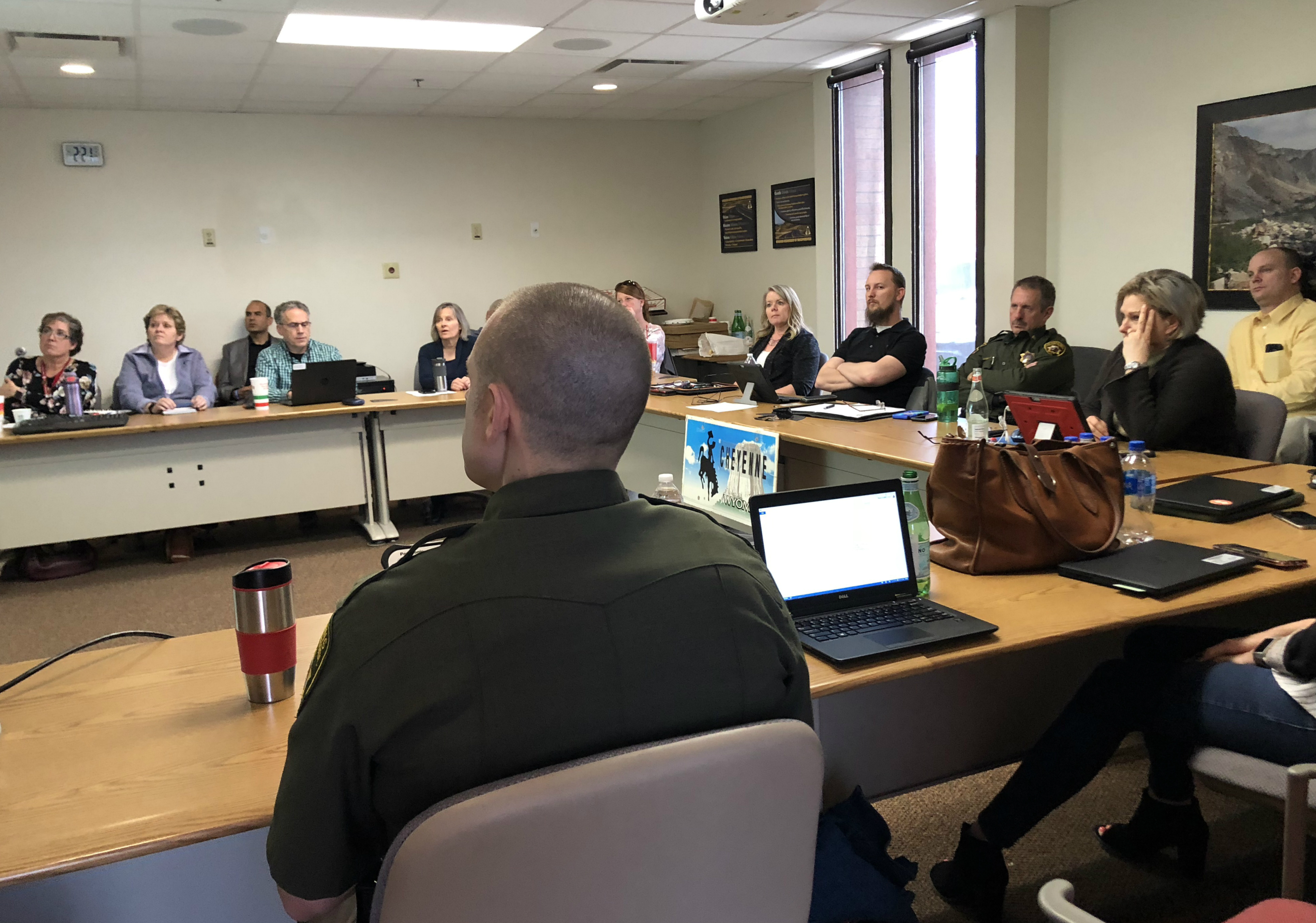 As part of the spirited meeting, we examined what it would take to thoroughly launch DDLs across multiple sectors throughout the state, and enthusiastic ideas for possible partners and future DDL advocates were extended.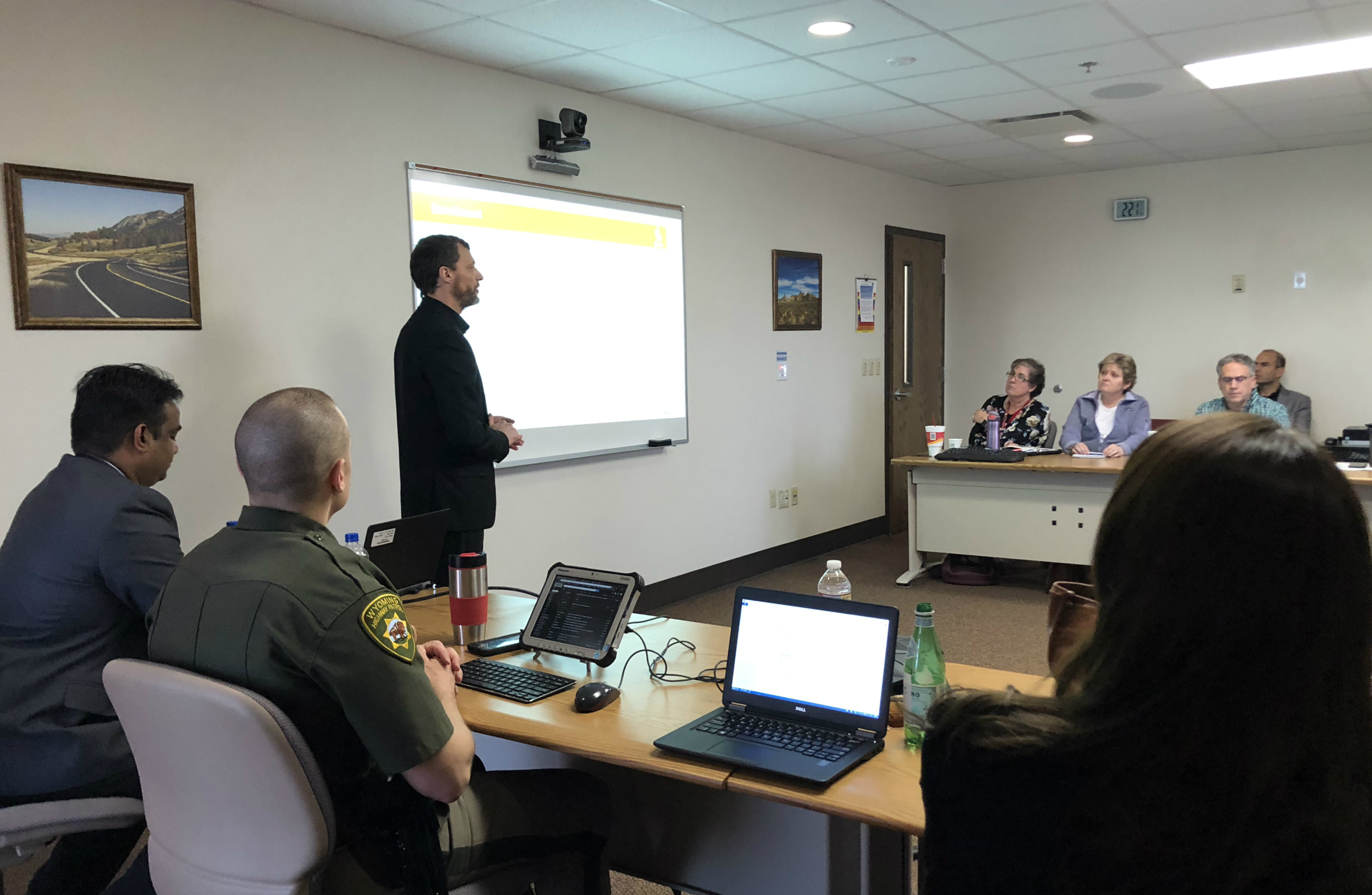 Our development team also took this opportunity to walk through the latest and greatest additions to Gemalto's DDL technology for smartphones, including custom DMV enrollment and streamlined activation for users. Standard use cases for DDL, including highway patrol traffic stops and proof-of-age verifications, have been refined and expanded based on what we've learned in the first phase of pilot activity and field testing.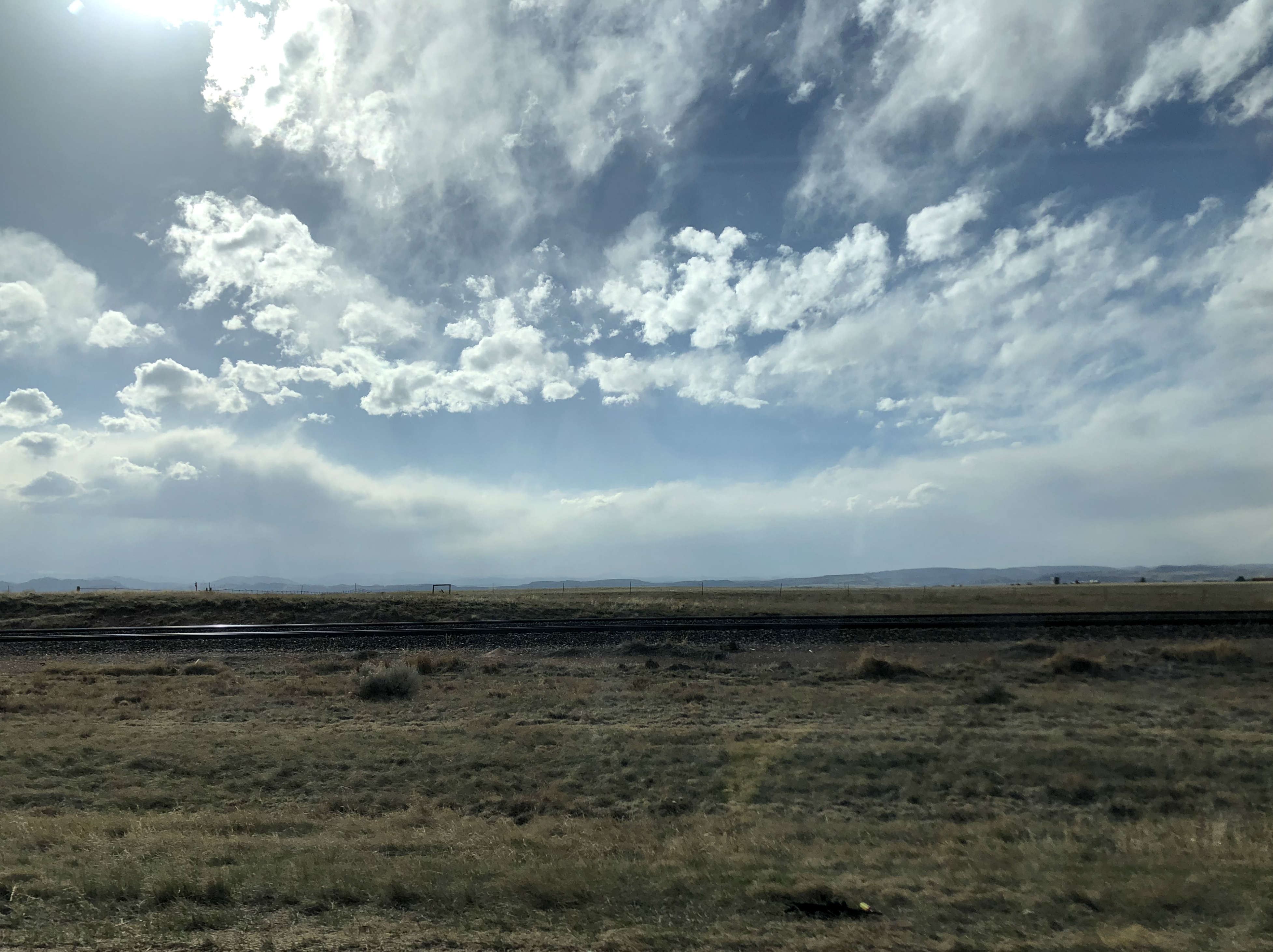 Finally, the group brainstormed the long-term benefits of implementing DDLs throughout the state, and beyond Wyoming's borders. As willing advocates of technologies that provide state-of-the-art, real-time benefits to their customers, WYDOT and their affiliates were most enthusiastic about the practical application of this solution and its extended adoption in the not-too-distant future.
AAMVA 2018 Workshop & Law Institute
By Lauren Novak, March 13th - 14th, 2018
On March 13th and 14th, key members of the DDL team, including our solutions architect, sales associates, and partners in the field, traveled to Denver, Colorado to participate in the American Association of Motor Vehicle Administrators 2018 Workshop & Law Institute. Comprehensive sessions examining topical issues like cyber security, e-titling, Real ID compliance, and jurisdictional trends around automated vehicles were covered in session. The panel discussion on the Mobile DL of Tomorrow allowed our lineup of DDL experts to help define what a mobile DL is, and is not, in practical terms.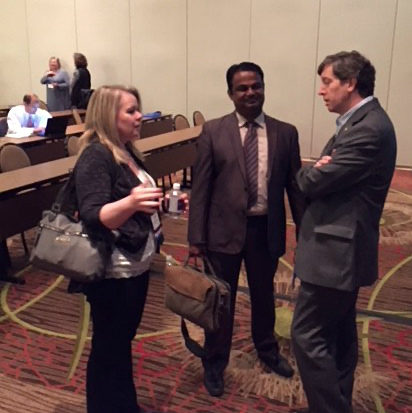 This group of DDL Champions covered the important challenges and opportunities that jurisdictions face in implementing a DDL or mDL technology, including legislative considerations, technical requirements, and future efforts in standardization. We highlighted recent NIST DDL pilot activity, and the feedback we've received from participating jurisdictions. The session also examined interim steps that issuing authorities should take to better understand and help shape the future of mDLs in their region. Finally, the group turned to the relying parties – those who will depend on and benefit from e-credentials – and how DDLs are best suited to meet their needs.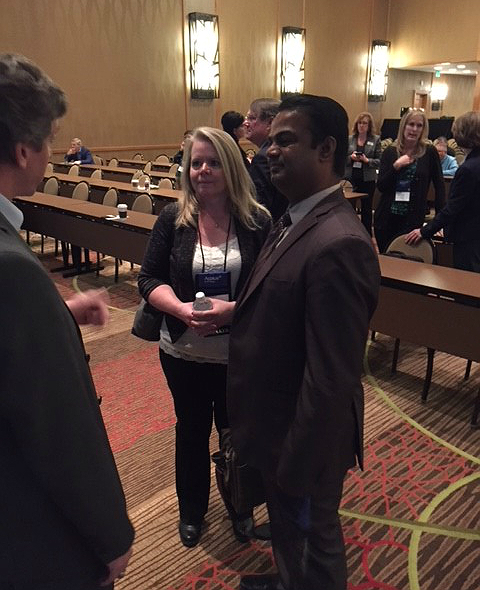 As part of the session on mobile IDs, a new video – AAMVA On: Mobile DL – which highlights the potential benefits of digital identification, including increased privacy and data security, convenience, and real-time updates to the credential, was released. As digital driver's licenses edge closer to real-world implementation, we are thrilled to join with AAMVA and our associates in the digital driver's licenses sector to examine current accomplishments and define what we will undertake in the coming year of DDL activity in the field.
DDL Pilot Phase II Kicks Off in Wyoming
By Lauren Novak, January 24, 2018
Our DDL team braved the wintry roads and headed back to Wyoming's capital to meet the spirited WYDOT team at their headquarters in Cheyenne for the launch of their Phase II pilot activity.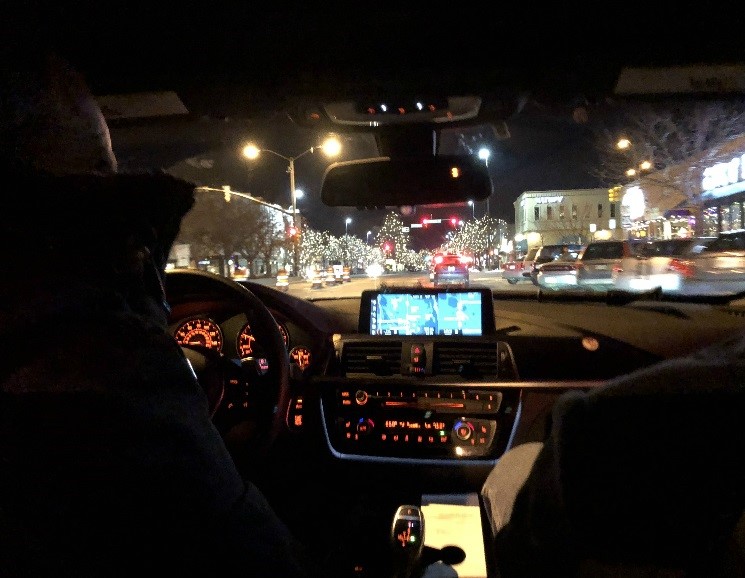 The day's discussions began with a recap of the events activity from Phase I and an analysis of the feedback from pilot participants who've had the chance to use their DDLs on their mobile devices. We also reviewed testimonials from partner organizations – Wyoming Highway Patrol and Cheyenne Regional Airport – whose participation in Phase I of the pilot helped shape participants' experience with the solution and allowed several new use cases to be thoroughly tested in the field.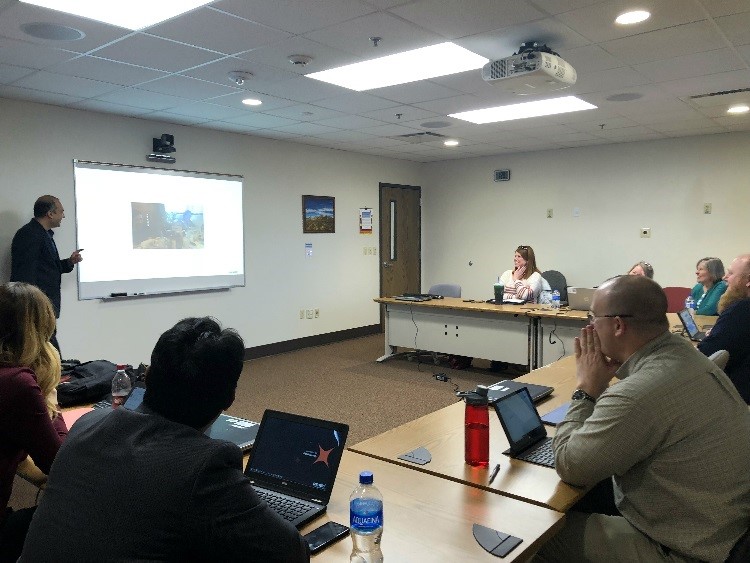 Next up was a technical discussion covering how DDL might be used for ID authentication and attribute sharing online. Several scenarios for multi-factor authentication were demonstrated, and the WYDOT technical team was on-hand to offer their thoughts on future applications of the technology for driver status updates and mobile ID authentication. The team was able to imagine a future where DDL plays a major role in how communication is rendered between the organization and licensees throughout the state.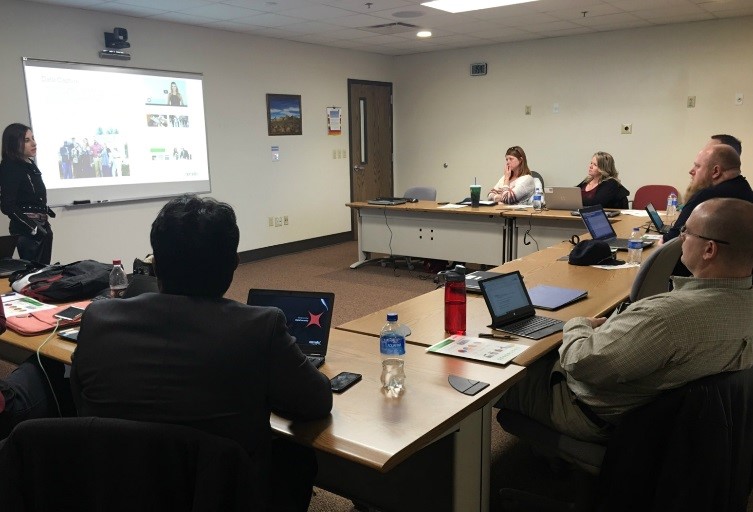 A scenario in which DDL is integrated into DMV online services could allow ease and efficiency in any number of transactions, including completing renewal forms and accessing personal driving records online. DDL users could skip the physical line at the DMV by relying on secured online authentication using their digital credential to access their records at their convenience. Additionally, we considered expanding the DDL application to include testing other digital credentials such as gun permits, hunting and fishing licenses, and commercial driver's licenses, as part of a digital wallet accessible on mobile devices.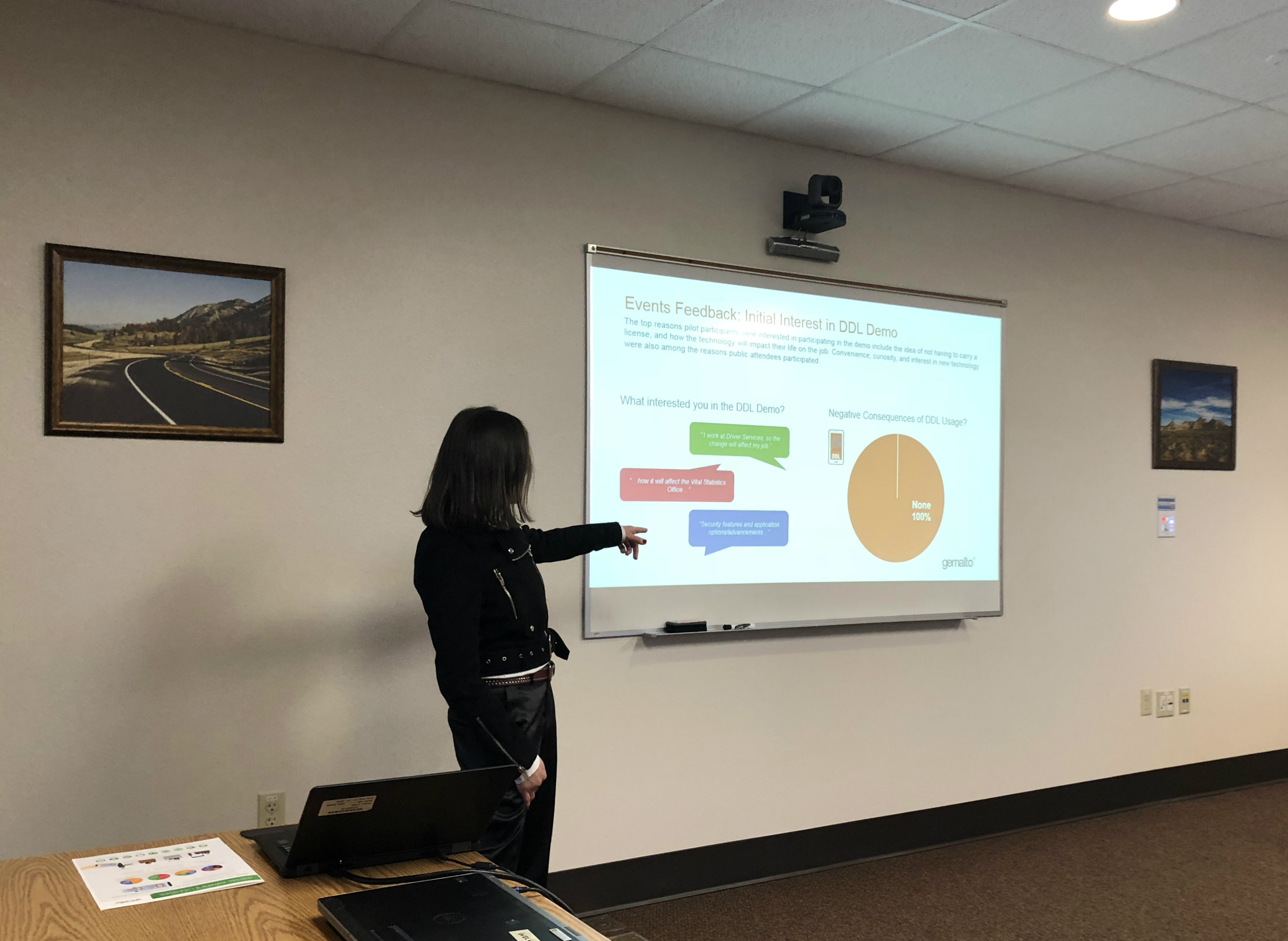 Finally, the enthusiastic group participated in a brainstorming session on specific use cases and Wyoming-based events that will make up the live activity for Phase II of their pilot. Once again, the WYDOT team impressed with their willingness to embrace an ambitious timeline for scheduling the events and following through on the technical requirements that will allow for additional DDL applications across WYDOT Driver Services and Vital Records departments.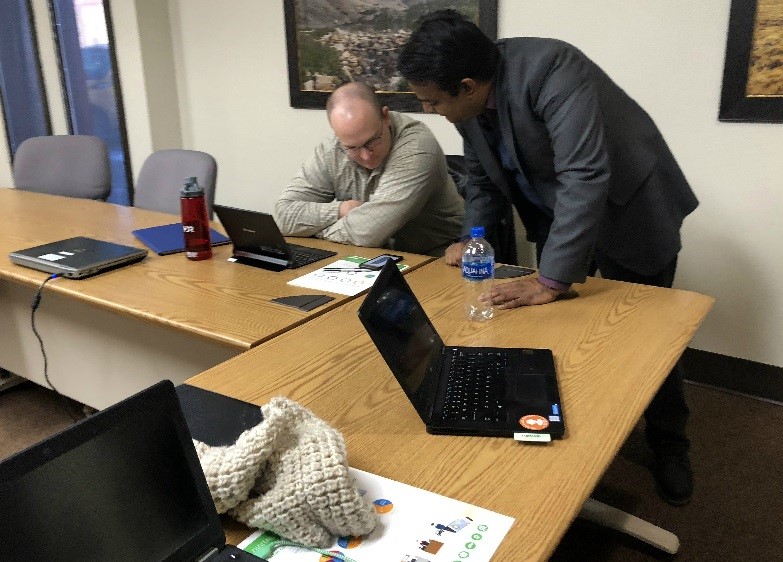 It was especially exciting to see how pilot participants and WYDOT reps embraced the idea of a DDL ecosystem encompassing numerous real-world scenarios across multiple jurisdictions. Their forward-thinking approach was especially clear when considering use cases involving air travel and airline security, which could result in DDL verifications being performed across participating jurisdictions.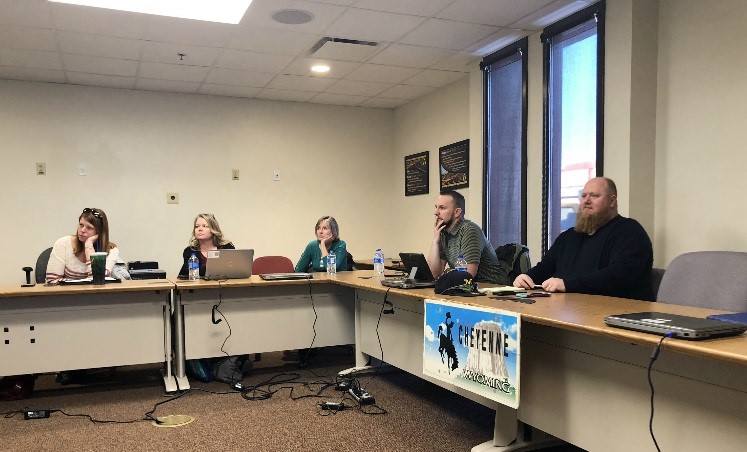 Stay tuned to see how Phase II pilot activity takes shape for Wyoming's DDL Champions!
DDL: Standards Development with ISO in Vienna
By Lauren Novak, December 4th - 5th, 2017
In a special Notes from the Field: Global Edition, we're reporting from the International Organization for Standardization (ISO) technical committee meeting in Vienna. Gemalto's DDL pilot project is well represented by Suraj Sudhakaran, Solutions Architect, who is on-hand in Austria's capital to share the results from the first phase of DDL pilot activity and contribute to the formation of standards modeling in the future.

Key topics for the two-day meeting at the Austrian Standards include data minimization, trust modeling, and online/offline attended use cases. Through the highly technical discussions involving independent experts in the marketplace and the American Association of Motor Vehicle Administrators (AAMVA) we were able to highlight the solution Gemalto has developed as part of the NIST digital driver's license pilot and help contribute to international standards formation.
Data minimization for transactions occurring across geographical lines was the first industry-wide hot topic covered in session discussions. When secured digital information – like that which is included in a DDL credential – is shared across country or state lines, international standards are adopted to uphold the privacy of the licensee by limiting the information that is exchanged in a given transaction. Standardization also ensures that the verifier only receives the information which is consented to by the user, or that which is necessary for the authentication of the digital credential.
As part of the DDL pilot events activity, for example, we were able to limit the overall user information shared when conducting proof-of-age ID verifications. In these transactions, the complete information contained in an individual's DDL was limited or minimized to that which was necessary for a proof-of-age verification to take place at, say, a local wine-and-spirits shop. Any unrelated personal information – home address, height, organ donor status, etc. – was not accessible by the verifier in these cases.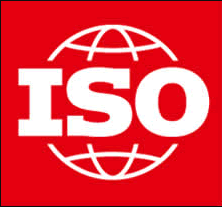 Similarly, when ID verifications occur across international lines, a trust model establishes standards for issuance, confirming that a credential came from a trusted authority operating within fixed guidelines. Given the global scope of emerging tech trends, it's easy to see that the future of DDL will involve verification of digital IDs issued by various countries with distinct protocols. It's important that if a credential issued in Canada, for example, is presented for personal verification in the United States, there are standards in place to ensure that the digital ID was issued by a valid authority.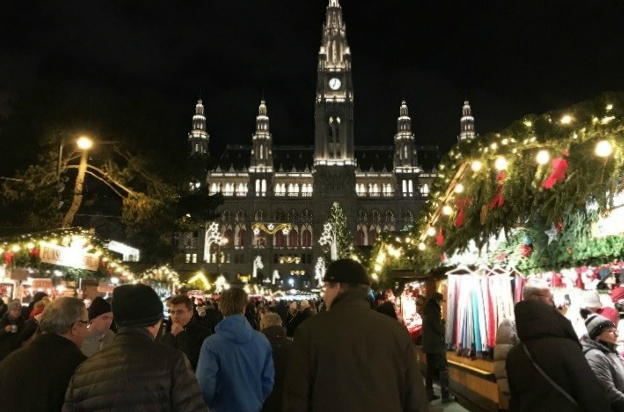 Finally, in meeting discussions on online and offline attended use cases, the problem of establishing conformity across various devices and platforms for verification was hashed out. The discussions also sought out a mechanism for establishing genuine credentials and minimal technical requirements to ensure their validity. Scenarios that include a verifying agent being present as part of the process – at law enforcement traffic stops, for example, with an on-site officer – featured in DDL pilot field testing in various jurisdictions. Ultimately, standardization will allow law enforcement in Colorado, for example, to verify a Wyoming digital driver's license in the field.
The online attended use cases that make up the days' discussions include validating personal credentials for car rentals. In this scenario, systemization will allow a verifier to ensure the validity of a credential in an online transaction between multiple entities – namely, the person who wants to rent a car, the DMV who holds the secured driver information, and the rental agency looking to verify a credential quickly with maximum effectiveness. In the future, the DDL solution may be able to act as the verification mechanism allowing the seamless and secure verification flow between multiple entities online.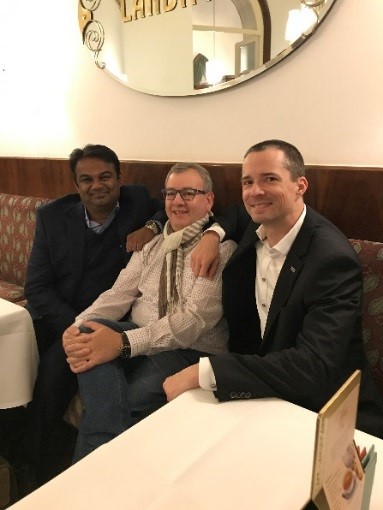 In the land of Beethoven and Mozart, we were pleased to be part of the symphony of ISO technical committee members responsible for creating and upholding standards in the driver's license sector.
DDL Pilot Phase II Technical Workshop at MVA
By Lauren Novak, November 30, 2017
Day two of Maryland and DC's DDL Pilot Phase II kickoff gave us the opportunity to delve deeper into the technical requirements for online integration of the DDL app. We were thrilled to see first-hand a demo of the portal that the Maryland Motor Vehicle Administration makes available to the public to easily and conveniently carry out a variety of online services.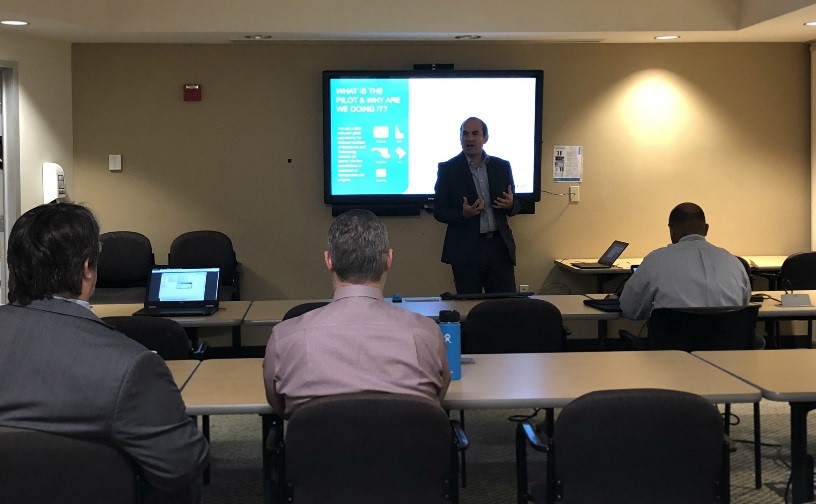 It was then up to the DDL team to offer some thoughtful suggestions for taking the solution to the next level with online integration and selective attribute sharing. Ideas for an approach which allows DDL to enhance existing offerings from the MVA flowed freely, and plans to engage pilot participants in practical DDL use cases for Phase II were laid out.
After hashing out the technical requirements for expanding the capabilities of DDL in the upcoming year, it became clear just how far-reaching the application of DDL technology could be, and what it might mean to use a DDL for online verification in real-world scenarios. The security and convenience of the technology are the major priorities as we launch Phase II and partner with MVA to design a solution that brings value and peace of mind to an eager group of pilot participants.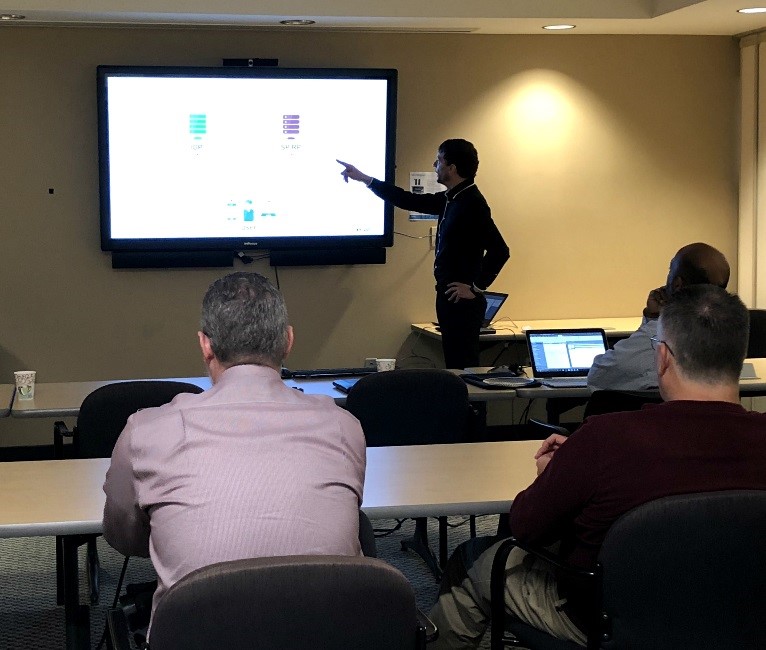 After a thorough two-day planning discussion on the future of DDL in Phase II, our team headed home looking forward to a new year with new opportunities for digital driver's licenses and an ongoing partnership with our friends in Maryland and DC.
DD L Pilot Phase II is off to a great start in Maryland & DC
By Lauren Novak, November 29, 2017
It was all about brainstorming and thinking ahead as the DDL pilot team took part in a two-day kickoff for Phase II in Maryland and Washington, DC. Our team met with key representatives from the Maryland Department of Transportation, Maryland Motor Vehicle Administration and the Department of Motor Vehicles for the Government of the District of Columbia for a comprehensive discussion of Phase I results in these jurisdictions, and, excitingly, future planning for DDL Pilot Phase II.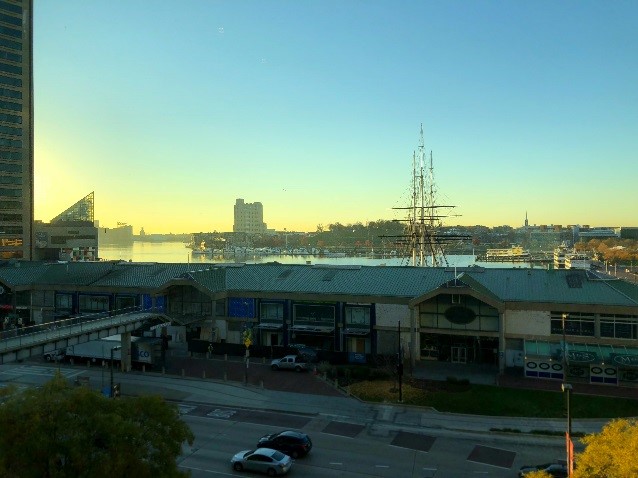 Day one discussions started with a rundown of the pilot results from Phase I and an examination of the new DDL Pilot Results Infographic which highlights the individual use cases in which the solution was tested earlier this year. After the complete results were presented – and a delicious lunch was savored – we got to brainstorming what Phase II might look like in Maryland and DC, and, importantly, what the most meaningful areas for continued DDL development might be for citizens and their DOT/DMV teams.
​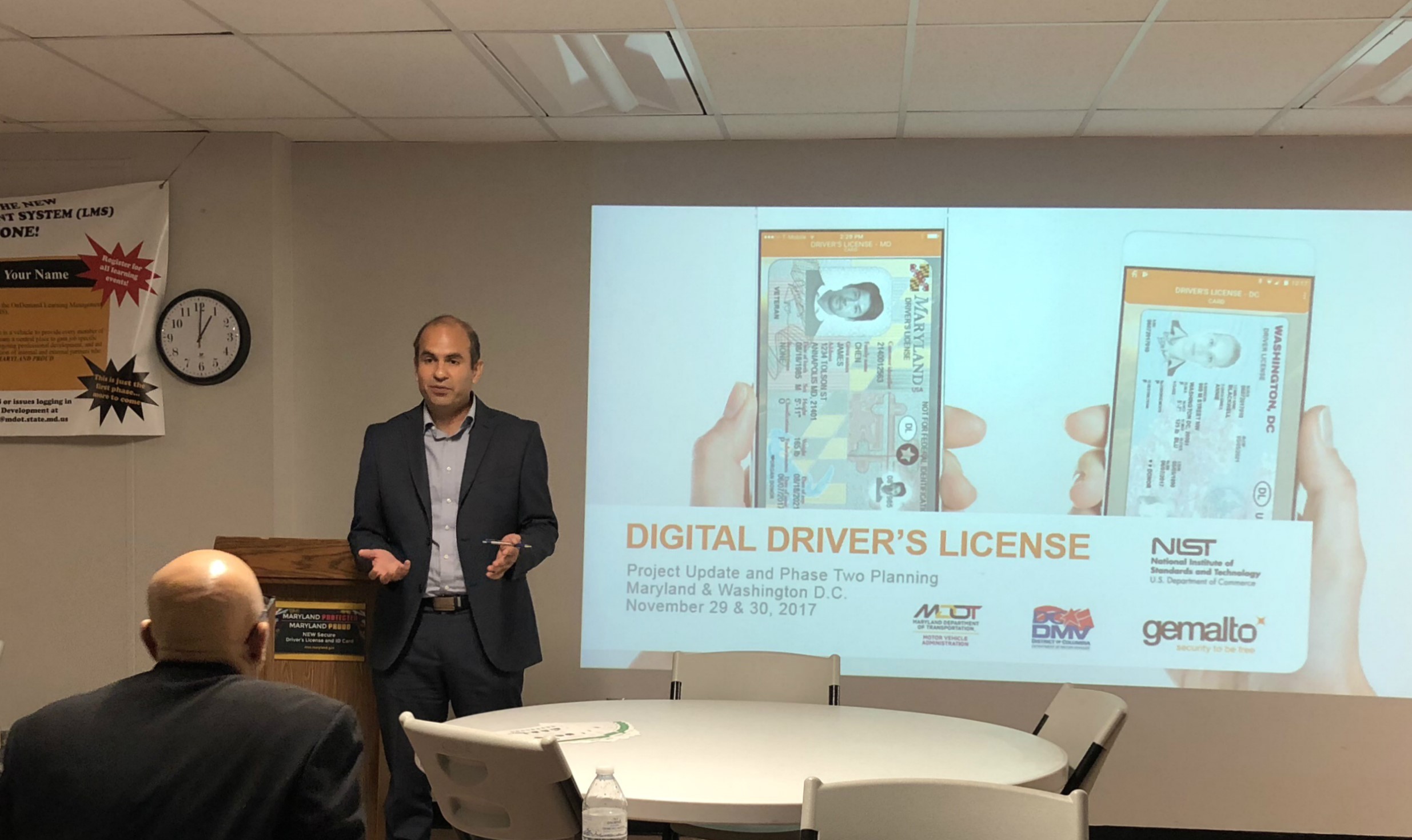 As the ideas for future applications of the technology flowed, we received several important insights into what it would take for DDL to become a reality for the people of Maryland and DC, and the benefits it might bring to bear. The enthusiasm for mobile driver's licensing was undeniable, and the discussion eventually turned to exploring ideas around the quickest path to adopting the solution for real-world use. Compelling ideas for future use cases include authentication for online services at the respective DMVs, and selective attribute sharing in online transactions, which would allow users to auto-populate forms based on the information contained in their digital license, cutting down on processing time and reduce user error online.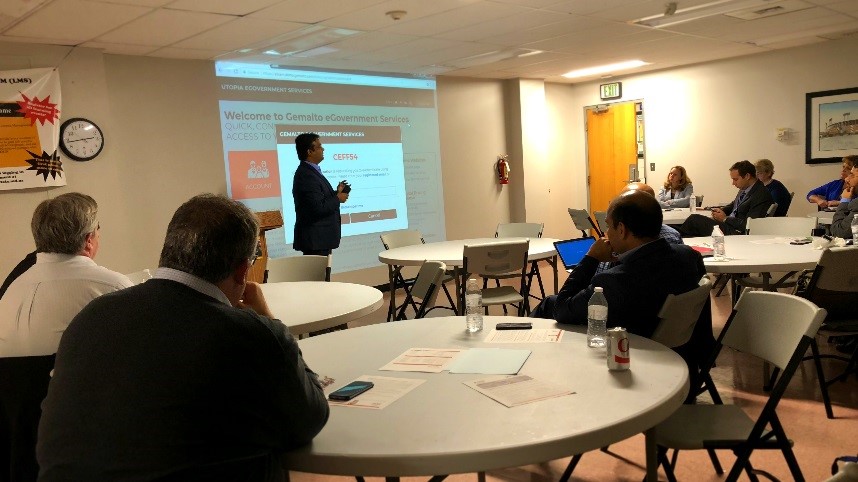 Phase II kickoff day one ended on a high note, with attendees having a clearer sense of what Phase II will have in store, and what possibilities there are for implementing DDL technology in areas which add the most value for customers and users. We left the MDOT headquarters all smiles, looking forward to a meal of crab cakes and a good night's rest in preparation for the next day's technical workshop at the MVA.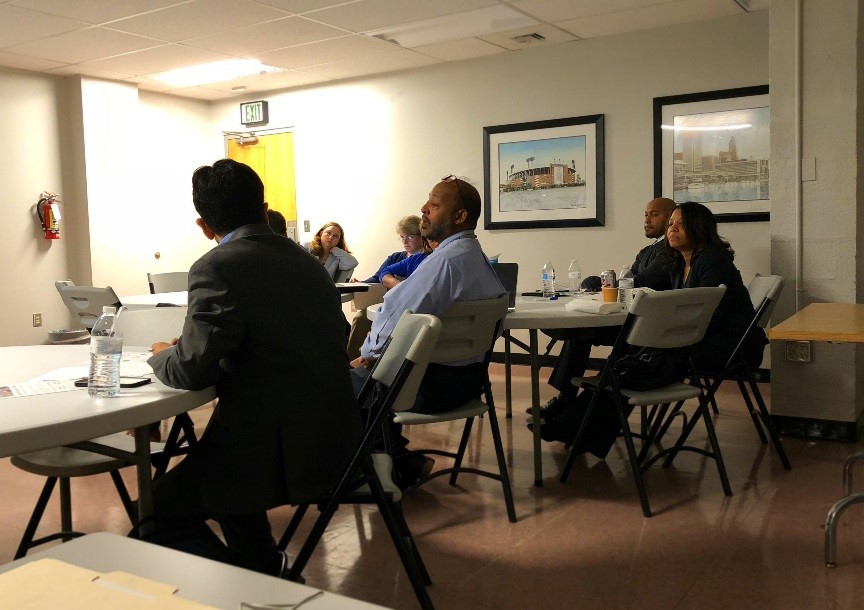 DDLs Soar at Cheyenne Regional Airport
By Lauren Novak, November 3, 2017
Day two of Wyoming's DDL pilot activity brought us to Cheyenne Regional Airport, a civil-military airport about a mile north of downtown Cheyenne, where pilot participants were invited to test out their DDLs while simulating the identity verification process for air travel.
Pilot participants lined up – luggage in tow – and walked through several airport check-in scenarios where they presented their DDL for verification instead of a physical credential.
This phase of DDL pilot activity showed how easy and secure the digital license is to use on an already-accessible mobile device – no fumbling for a loose document amid your travel gear, or accidentally arriving at the airport without your ID. In this case, airport agents were able to validate the identity of pilot participants with the click of a button, and advance the line smoothly and efficiently.
Given today's trend in mobile boarding passes for travel, it was easy for participants to imagine a future in which mobile boarding passes and digital driver's licenses will be integrated on your smartphone, offering a more streamlined process for traveler verification. We also heard one airport representative's view of the potential benefits that a DDL solution could offer pilots and airline staff, who are themselves required to routinely present a valid credential for verification.
After two action-packed days of pilot activity in Wyoming, our team returned home filled with the delicious local treat that is Mort's bagels and the sense that the next steps for phase two of the DDL pilot in Wyoming are cleared for takeoff.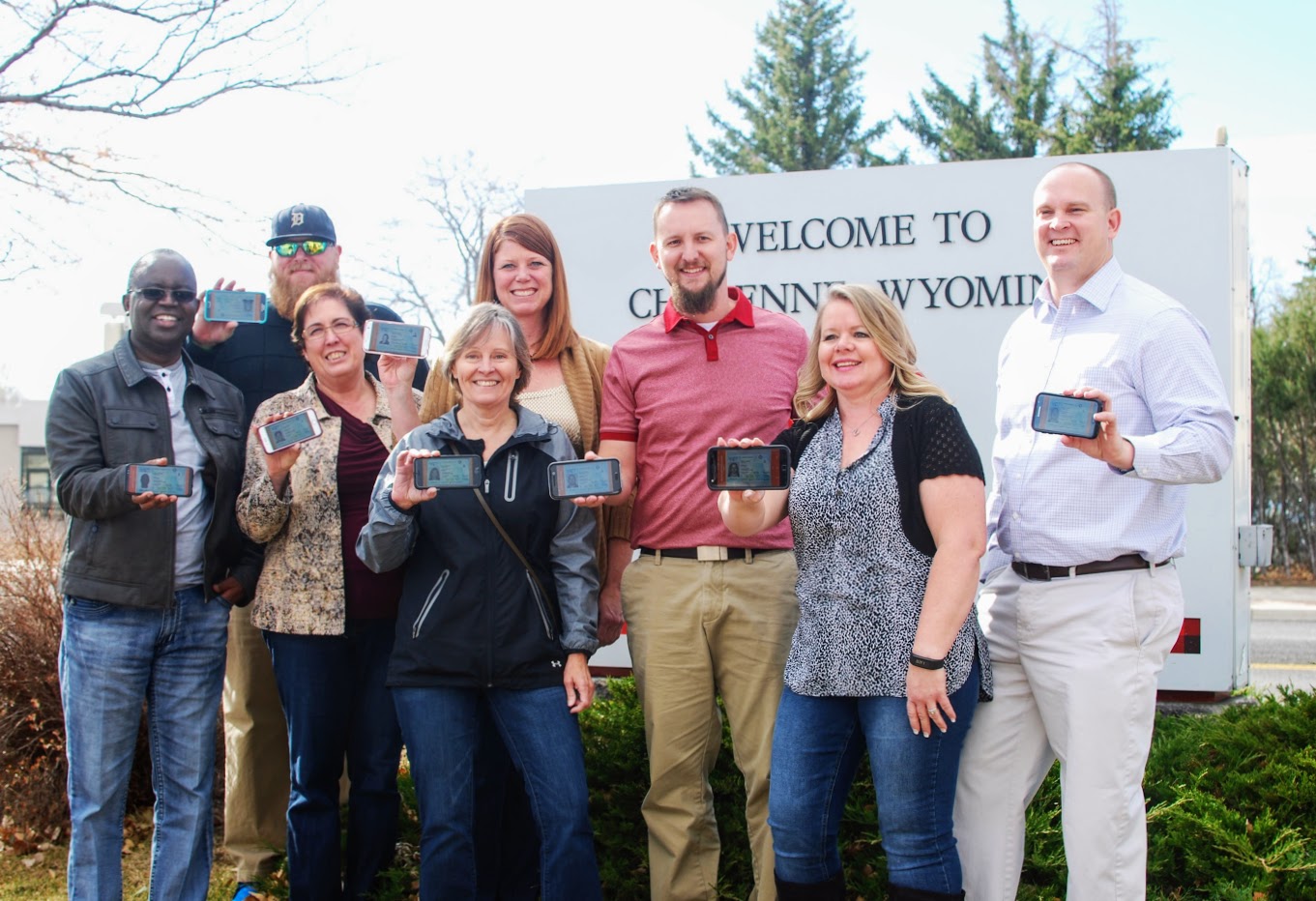 Demoing DDLs with Wyoming Highway Patrol
By Lauren Novak, November 2, 2017
Day one of Wyoming's DDL pilot started with a bang – well, a gust of wind, or two – at WYDOT headquarters in Cheyenne, the state's capital city.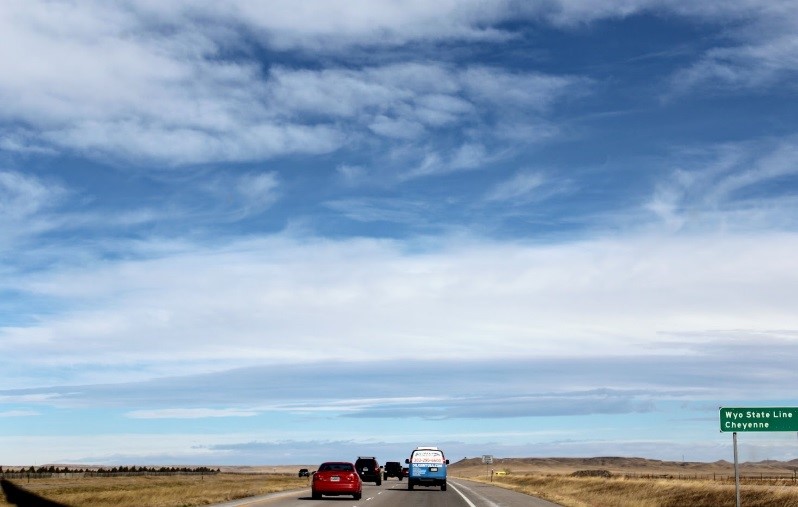 Thanks to the hospitality of the WYDOT team, our DDL troupe set up shop in their headquarters and met with enthusiastic members of the public who were especially keen to check out the DDLs for the first time. They learned about mobile driver's license technology on a variety of demo smartphones and saw a number of digital ID verifications performed at their very own DMV!
Pilot participants and DDL enthusiasts were also on-hand to present their newly-installed and activated Wyoming DDL pilot credentials for use at the week's events. They got to test out the technology first-hand and offered comprehensive feedback on their initial experiences with their mobile license.
The second half of a lively pilot day one was spent outside the WYDOT facility, testing DDL technology in the field with Wyoming Highway Patrol. Dedicated law enforcement officials tested the limits of the digital solution by conducting a series of simulated traffic stops using – in addition to an array of standard passenger vehicles – a semi-truck and a recreational vehicle in tow.
The consensus was that experimenting with DDLs in the actual conditions – varying and possibly inclement weather over large distances on the side of a roadway – that highway patrol officers face every day was valuable. It illuminated key areas where DDL technology can be enhanced to be most beneficial in real-world application.
After several hours testing DDLs in the field, our team was as warmed by the response that we received from our WYDOT partners as we were by the coffee and doughnuts that rounded out day one in the Cowboy State.
​
AAMVA Region III Conference: Getting the DDL deep dish in Chicago!
By Faith Abbott, October 25, 2017
This week brought us to the Chicago suburb – and famed location of McDonald's World Headquarters and Hamburger University – of Oak Brook, Illinois for the AAMVA Region III Information Exchange. The conference was an action-packed 3 days of networking, educational sessions, information sharing, and of course, a little bit of fun in between.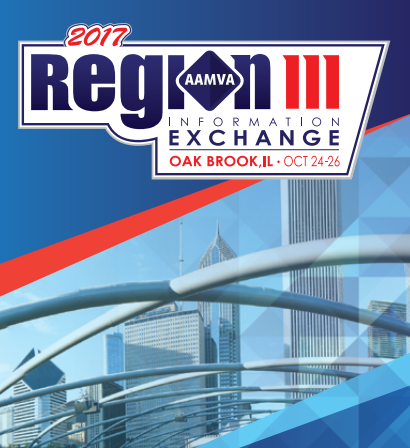 Gemalto's own Tiffany Conway was front and center during one of the most anticipated panel sessions, providing an update on the DDL pilot and a vision for the direction the technology will take in the coming years. Panelists were asked to discuss the benefits and potential challenges of a DDL, and to provide insights to help jurisdictions begin mapping out their mobile driver's license roadmap.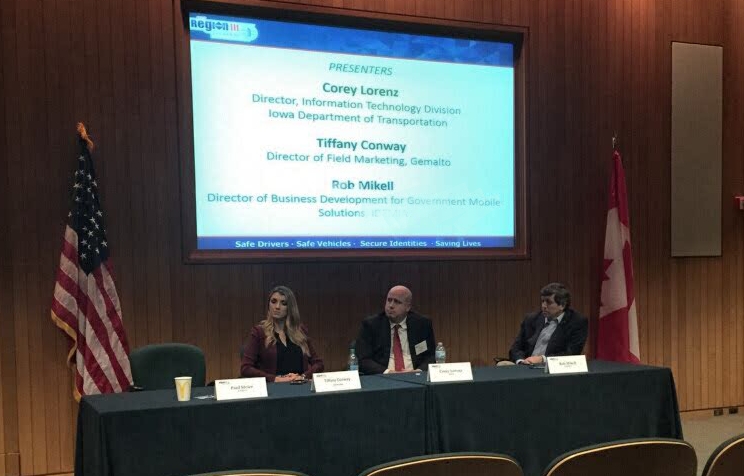 Tiffany offered an inside look at the pilot activity that has been completed thus far in CO, MD and Washington DC. She talked through lessons learned and explored some key statistics gathered during this activity. The audience was particularly interested in these findings, as it empowers many of them to have conversations with their internal stakeholders and key decision makers about why a DDL pilot could bring strong benefit to their state.
The Q&A session that followed brought a robust discussion ranging from law enforcement considerations to the role of biometrics in the authentication process. The Region III event proved once again that the AAMVA community is filled with individuals that are engaged, forward-thinking, and know how to have a good time – even in the windiest of cities!
Wyoming DDL Kickoff Highlights
By Lauren Novak, September 20, 2017
This week the DDL team headed to Cheyenne, Wyoming to officially kick off phase one of the DDL pilot at the Wyoming Department of Transportation. We were met with enthusiastic ideas and keen responses from WYDOT senior supervisors and program managers, law enforcement agents, and IT personnel.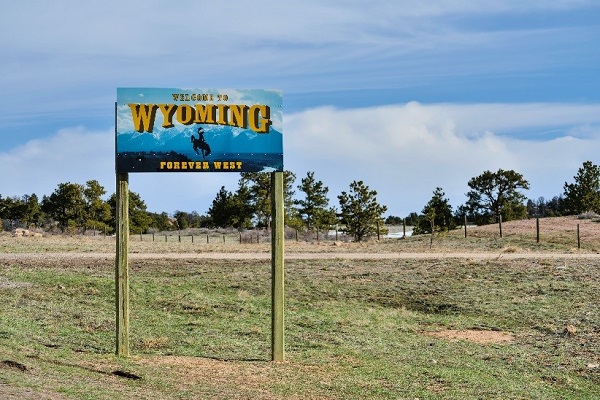 After outlining the scope of the DDL pilot for our new partner state, sharing the results from phase one activity i n Color ado, DC, and Maryland, and demonstrating DDL verifications for law enforcement, proof of age, and TSA checkpoints, we were thrilled to hear the enthusiasm and shared vision of a future where a DDL could have a real place in the lives of Wyoming residents.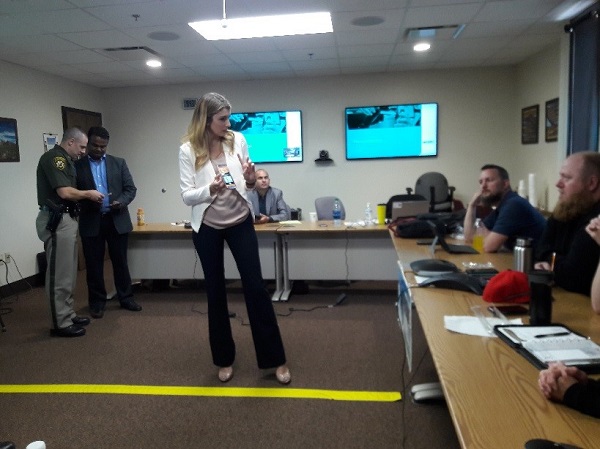 Wyoming Highway Patrol officers in attendance provided specific feedback about how impactful implementing DDL technology would be in their daily practice interacting with the public, and why they feel the benefits of a DDL could make their jobs easier and more efficient– especially when it comes to verifying out of state credentials. 
A number of compelling points were shared about how digital driver's licensing could impact law enforcement procedure, particularly when they are away from their squad cars – conducting house calls, for example – in a situation where they may have to remotely verify the identities of several people at once.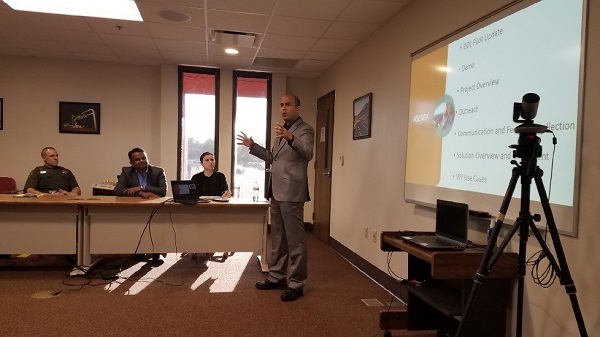 As the discussion progressed, thoughts flowed regarding possible engagement events throughout the state and DDL demonstration sites that would encourage phase one pilot participation in the region – and th at was all before lunch! Excitingly, ideas on future DDL use cases, including innovations in commercial driver's licensing and possibilities for standardizing the technology across state lines, followed in turn.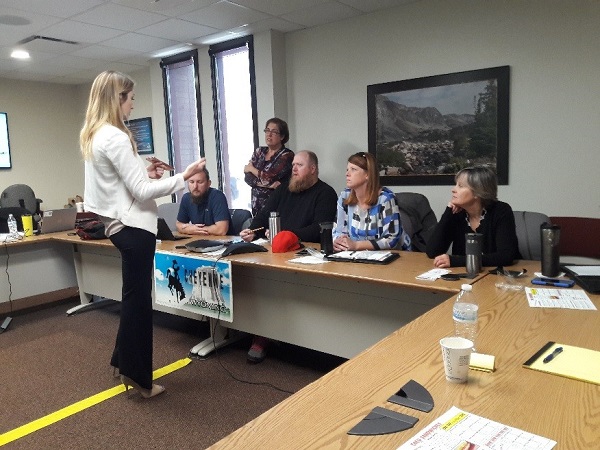 After a comprehensive, lively discussion about the logistics of piloting Gemalto's DDL solution , and the clear-cut real-world benefits it offers the people of Wyoming, our team headed home feeling that the partnership with WYDOT will no doubt position the "Forever West" state as a true pioneer and leader in the DDL space.
Talking DDL at AIC in San Francisco
By Tiffany Conway, August 24, 2017
This week brings to close another great
AAMVA International Conference
, filled with industry networking, customer engagement, learning opportunities, and of course, lots of talk surrounding digital driver's licenses.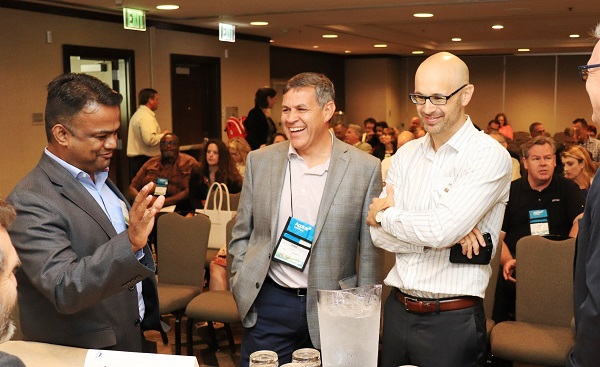 Gemalto's pilot was front and center during many of those conversations, with many jurisdictions interested in hearing more about the pioneering efforts of our pilot partner states. 
In order to showcase the activity, talk in detail about the scope of the pilot, brainstorm about future implementation ideas, and of course, demo our DDL solution itself; we conducted several mini-workshop sessions during the first two days of the conference. 
These sessions were by-invitation-only and allowed a select group of jurisdictions to get an inside look at some key research findings from the pilot and ask in-depth questions about critical considerations specific to their jurisdiction.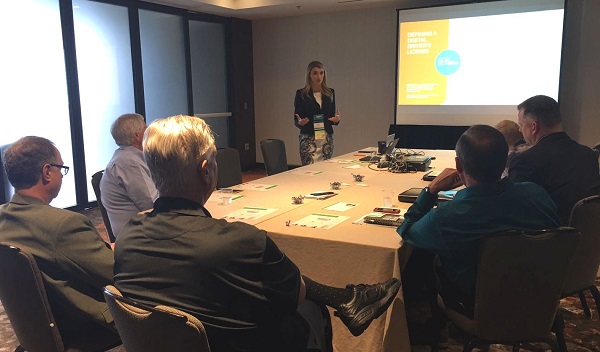 In addition to these meetings, Gemalto's Suraj Sudhakaran participated in a conference panel presentation, which focused on a broad view of the mobile driver's license ecosystem and technology evolution. 
He and the other panel speakers discussed interoperability considerations, standards development, technical specifications, and different implementation models. This panel was highly insightful and depicted clearly the strong subject matter interest with what ended up being a standing-room-only turnout.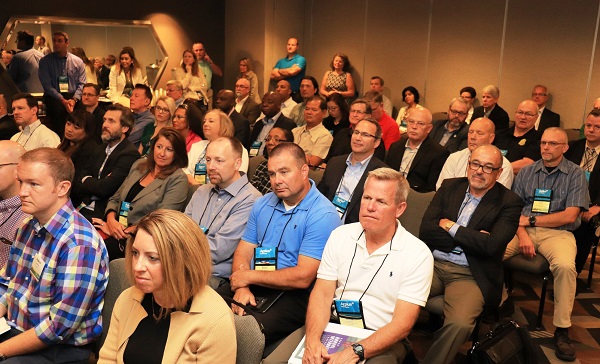 Science and nature enthusiasts need not worry – even with all the buzz about DDL, everyone still found time to turn to the beautiful California skies for a bayside viewing of the solar eclipse; offering just one more reason why this AIC event was indeed a memorable one!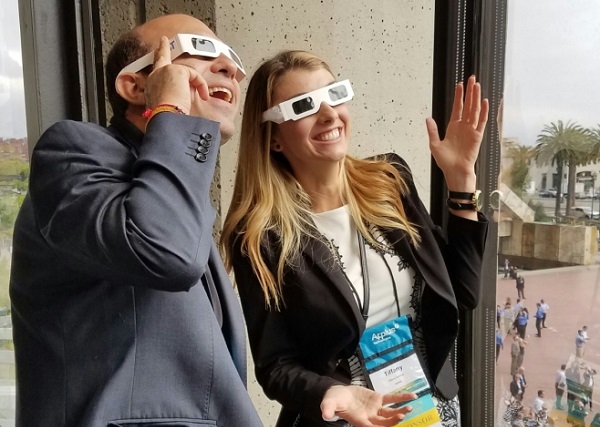 Sliding into home at Oriole Park
By Tiffany Conway, July 21, 2017
To round out the week's activity in Maryland, the DDL team was hosted by the Baltimore Orioles at their beautiful ballpark at Camden Yards. 
Partnering with the Maryland Department of Transportation for their annual employee game night, we set up a booth-style demonstration area to give the nearly 27,000 ballgame attendees a sneak peek at the DDL technology we've been testing during this pilot. 
We allowed fans – Orioles and Astros alike – who were passing by to use sample credentials on demo phones to simulate the age verification process using a digital driver's license. We then gathered feedback through our onsite response surveys and talked through the potential future use-cases with many interested parties.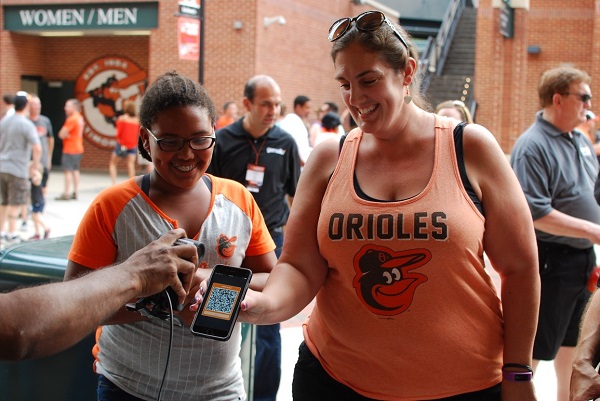 We heard all kinds of perspectives, from both Maryland residents and out-of-towners, and overall felt a strong sense of excitement for the technology with many people asking when they could get their own DDL.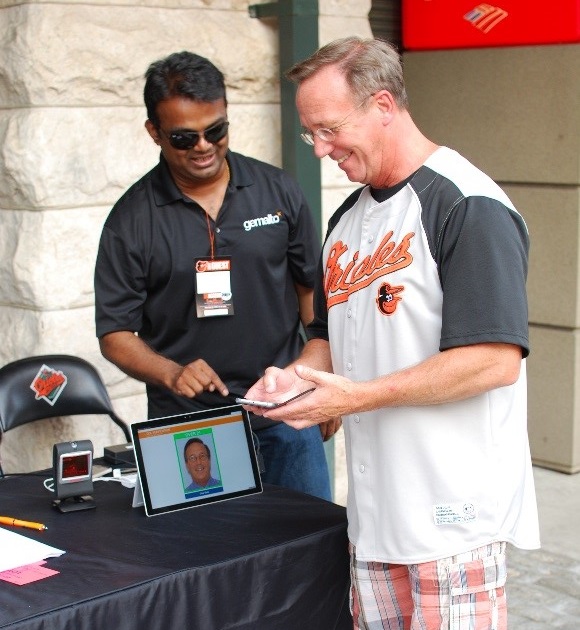 Though the Orioles did not manage to pull out a win over the top-ranked Houston Astros, the DDL team finished the week batting 1.000 with a fantastic evening at Oriole Park!
Game on with casino verification in Maryland
By Tiffany Conway, July 20, 2017
The next stop for the DDL pilot team was at Maryland Live! Casino, a 24/7 casino and entertainment complex with thousands of games and classic decor. 
There, Maryland and DC pilot participants explored the benefits of DDL technology firsthand by verifying their proof-of-age electronically instead of using traditional physical licenses to enter the venue. 

DDL pilot participants were equipped with an individual digital credential on their mobile device, which offered users the privacy of displaying the personal information that is relevant for age verification, instead of all the information that is normally visible when you hand over a plastic driver's license or ID. 
In an age-restricted establishment like Maryland Live! Casino, venue employees and DDL pilot users alike appreciated the innovative, secure, and efficient way to verify customer's proof-of-age so they can quickly and easily enter the facility and start having some fun!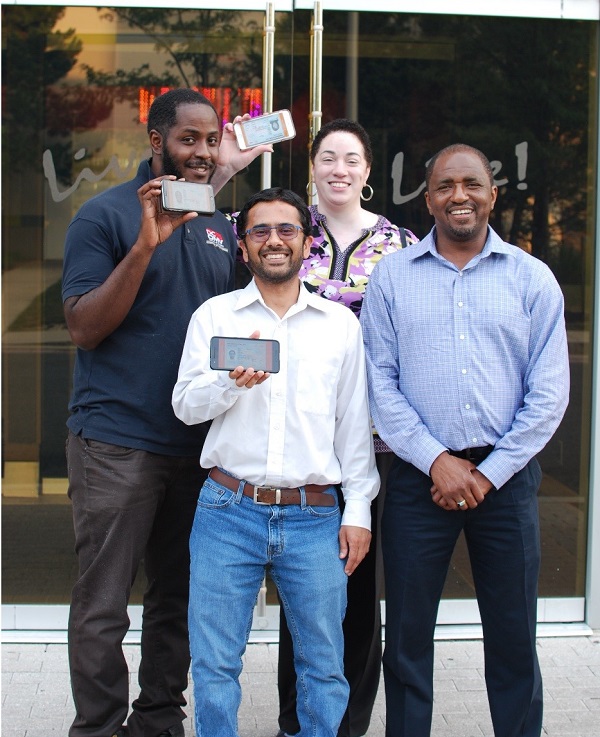 Testing DDL with Law Enforcement in Maryland
By Tiffany Conway, July 19-20, 2017
The next two days of Maryland's DDL pilot enlisted the help of the Maryland Transportation Authority Police and a group of willing test drivers for a series of simulated roadside traffic stops. 
The MDTA Police, which is responsible for law enforcement at the Authority's highways, tunnels and bridges, BWI Airport, and at the Port of Baltimore, was able to engage DDL technology in a number of common cases where driver identification is required.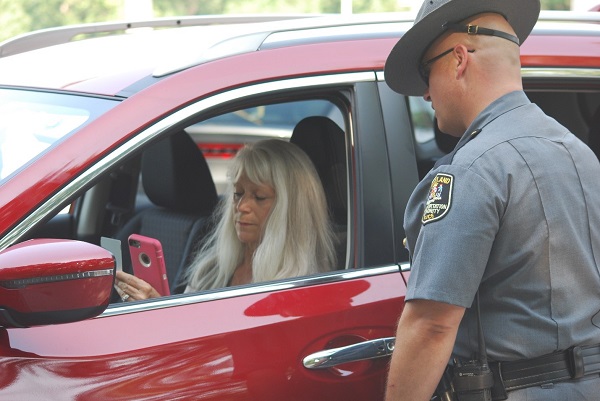 Instead of drivers turning over a physical license to the police officer when they were "pulled over", pilot participants were equipped with individual digital driver's licenses on their mobile devices, and officers were able to verify the drivers' records electronically. 
It was a win-win in terms of security and efficiency because drivers did not have to part with their secured documents – or in the case of a DDL, with their mobile phones – and officers had a quick and reliable platform to verify license credentials.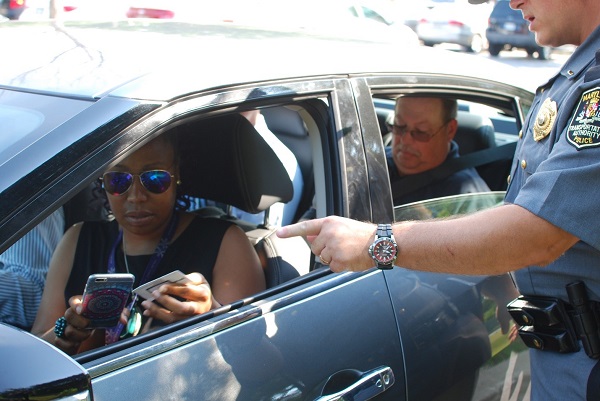 Nobody likes getting pulled over, but DDL pilot users and the MDTA officers were all smiles during the test, enjoying the efficiency of the verification process.
Checking out DDL at Bay Ridge Wine & Spirits in Maryland
By Tiffany Conway, July 18, 2017
The DDL team began an action-packed four days of live pilot activity with Maryland and DC participants, at Bay Ridge Wine & Spirits, a quaint family-owned and run liquor store in Annapolis, MD. 
After decades specializing in fine wine, beer, and spirits, Bay Ridge has evolved into a customer-focused, community-minded small businesses leader in the region. Their team was focused on learning all they could about DDL technology, as we talked through their daily challenges with verifying IDs for proof of age and what impact a DDL could have on this process. 
Pilot participants stopped by to test the technology from the user side with their own DDLs on their smartphones. The friendly "Brew Crew" associates conducted multiple ID checks and were surprised by how fast and easy verifying a customer's age with a DDL proved to be. 
The favorable response from a trusted local establishment spoke volumes about the eagerness to adopt cutting-edge technologies like DDL in the area, and applying a digital driver's license solution in a real-world setting showed just how convenient and secure a transaction using the DDL can be!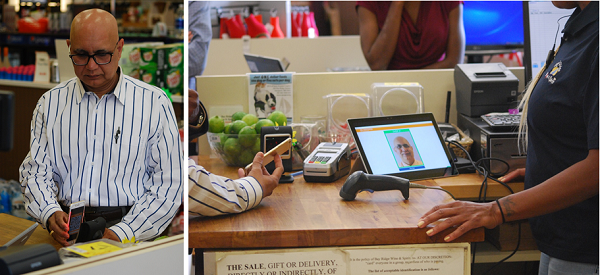 Cherry Creek: Where technology and arts combine
By Tiffany Conway, July 2, 2017
Today the Cherry Creek Arts Festival brought our first truly public-facing day of the DDL pilot – and the response was incredible! Previously most of the people involved with the pilot activity had either already had exposure to the project or had received some level of education from the DMV; but today we gathered information and observed feedback from real Coloradans who were experiencing the DDL technology for the very first time.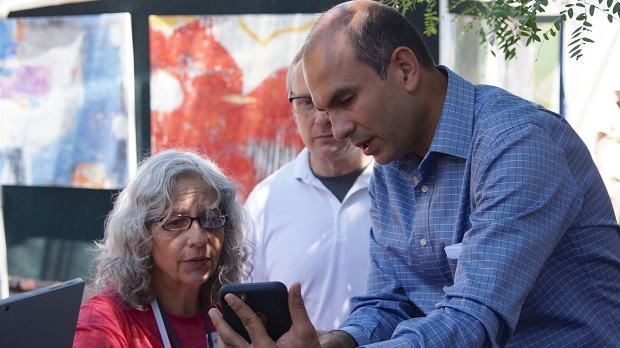 As a partner to the Colorado Lottery Division, which sells lottery tickets from their Dream Machine truck at the festival, we set up a booth-style proof-of-age verification demo. Throughout the day we spoke with festival goers of all ages, backgrounds, demographics and technology profiles to gauge the public perception of a DDL. Almost everyone was, at the very least, interested in learning about and seeing the new technology; and the consensus seemed to be that moving the driver's license to a mobile format made sense given the ever-growing dependence on smartphones.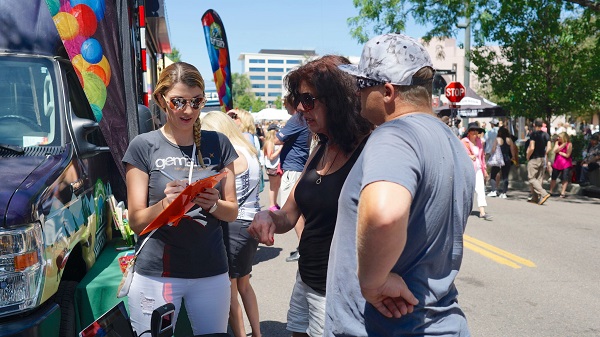 Though we were not able to actually enroll members of the public (the pilot is still limited to a closed audien ce), we had countless people ready to hand over their plastic license while saying "I'm ready – set me up!" The Cherry Creek Arts Festival was a great way to end our week in CO and brought a renewed energy to the DDL pilot project team to get a sense of the excitement in the Denver community at large.
Colorado pilot day 3 brings a trip to the DMV
By Tiffany Conway, July 1, 2017
After a successful week of verification activity, it was time to bring the DDL back to the Colorado DMV. We set up an enr ollment station in one of their new Denver area facilities and processed DDL enrollment in a procedure almost identical to a real-life scenario. DMV volunteers – both from that particular DMV location, as well as some surrounding locations – came to get their picture taken and enroll their phones to get their very own DDL. 
We also had several key fraud investigations personnel onsite, who gave us feedback and perspective on some of the issues they encounter with fraudulent credentials and purported identity thieves that come into the DMV. 
After successfully enrolling, we asked our new pilot participants to walk through a simulated law enforcement scenario, with a top special investigator from the state's gaming control division. As a fully authorized law enforcement officer, this investigator walked us through several different types of interactions he would have in his day-to-day job of verifying identity and age of those wishing to partake in Colorado's gambling and gaming entertainment. 
As someone who greatly depends on mobility, reliability and ease-of-use, the special investigator brought a lot of unique perspective and provided a great test-case for law enforcement interaction. He was very excited about the prospect of being able to verify in-state and, eventually out-of-state credentials in a more reliable and fool-proof manner. 
Picking up momentum with Colorado's DDL pilot
By Tiffany Conway, June 30, 2017
Today brought another great day of DDL activity in Colorado, beginning with proof-of-age verification at a local convenience store in the downtown Denver area. Our verification equipment was set up at Capitol Convenience, a trendy urban corner-store situated near the state's capitol building with an eclectic and young customer-base. 
We processed multiple users through the proof-of-age scenario and took some time to speak in-depth with the store owner and check-out manager. 
This location made for a particularly interesting use-case because the store owner was initially skeptical of the concept of a digital driver's license and was wary of the implications it could bring. However, upon completion of the demo day, he was relieved to find the solution easier, faster, and more secure than he had anticipated – and we were happy to have one more supporter of our DDL technology in the area!
Later that afternoon, we made our way to the Colorado Lottery's Denver Claim Center to work with them on adding DDL age verification onsite – both for those wishing to purchase lottery tickets, and for individuals coming to claim cash prizes. 
Having heard about the project in advance – as part of the Colorado Department of Revenue – much of the staff at the claim center was quite excited to see and test the new technology. Multiple employees enrolled in the pilot and had their DDLs ready to go on their phones. 
After running the tests, we surveyed the group and conducted some one-on-one interviews to get a better feel for their opinion on the technology. The Denver Claim center was a great end to a successful day of DDL testing, which left all of us with a winning spirit… Getting a chance to check-out the exclusive "Winner's Room" at the claim center didn't hurt either!
Colorado DDL goes live
By Tiffany Conway, June 28, 2017
This week is a momentous week, not just in the state of Colorado, but in the roadmap of Digital Driver's License technology across the country. Having successfully enrolled and activated all of our Colorado pilot participants over the last couple weeks, we had our first live activity today to test the various use cases in the state. 
Our first visit was to a King Sooper's grocery store in Denver where we tested the proof-of-age feature as it would be used to purchase lottery tickets or other age-restricted goods. We trained the friendly King Sooper's staff on how the verification process works and then shortly after, ran our first live DDL verification with a pilot participant.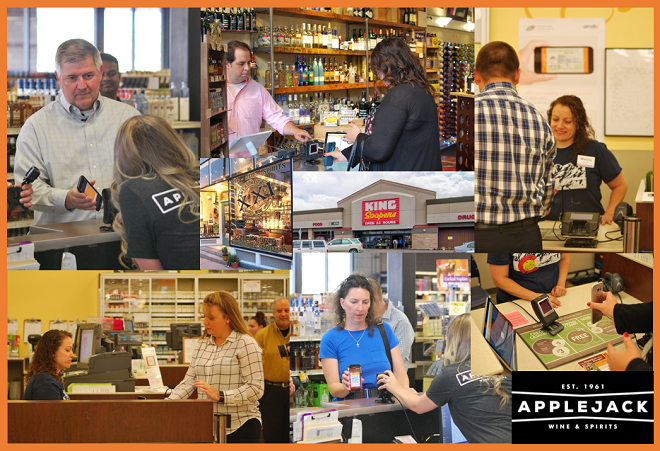 The day's excitement continued with a visit to two local liquor stores – Amendment XXI and AppleJack Wine & Spirits. At both of these locations we conducted multiple tests with live users to demonstrate the process flow and user experience for both the merchant and licenseholders. We had some great live learning experience as we tested a wide variety of smartphone devices belonging to individual users and operated in multiple variable environments, which helps us continue to refine the solution and process. Thanks for getting the pilot off to a great start, Colorado!
AAMVA Region IV Conference panel presentation
By Tiffany Conway, M ay 24, 2017
We were thrilled to have the opportunity to speak about digital driver's licenses at the American Association of Motor Vehicle Administrators (AAMVA) conference for their Region IV members this week in Seattle. As part of a panel presentation focused on emerging technology trends that are impacting the driver and motor vehicle sector, Gemalto's Steve Purdy spoke alongside one of our Region IV partners, Bonnie Fogdall from Idaho Transportation Department. 
They shared market analysis of the mobile identity trends and discussed decision-making criteria for jurisdictions who may be considering conducting a DDL pilot or feasibility study. Bonnie provided some first-hand expertise about what made Idaho decide to tackle this endeavor, and some of the lessons they have learned thus far in working on the pilot. Lastly, they gave the audience a glance at a recommended implementation flow to provide guidance to jurisdictions learning to understand the steps in the process.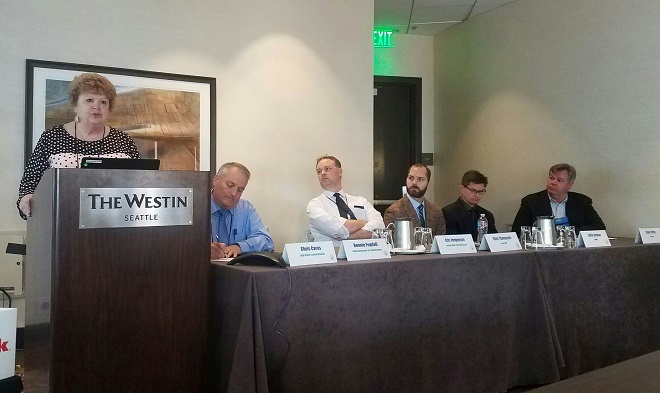 NIST technical review and privacy and risk assessment methodology
By Tiffany Conway, M ay 20, 2017
As part of the requirements of the DDL grant, another critical component of our project progress is the technical review and Privacy and Risk Assessment Methodology (PRAM). This session brings the NIST project sponsors together, partially onsite and partially via the wonder of video-conference, to discuss certain elements of the solution that deal with user privacy and the proper handling of personally identifiable information (PII). This assessment took place during a full-day session where we demonstrated the end-to-end DDL enrollment process and explained the technical details behind the in-field use-cases. This allows NIST to provide feedback and guidance to ensure proper protocol is being adhered to, and that all user privacy and personal information is protected throughout the phases of the DDL pilot. 
Some of the key elements and objectives of the PRAM framework include:
A common vocabulary concerning privacy risks and the implementation of privacy principles.
A means for bridging the gap between high-level principles and practical implementation of privacy protections.
Three privacy engineering objectives – predictability, manageability and disassociability – that enable effective privacy risk management systems.
A methodology that enables agencies to identify and quantify privacy risks.
A methodology that yields repeatable and measurable results and allows agencies to prioritize and allocate resources to achieve their missions while also minimizing any adverse impacts on individuals and themselves.
In addition to laying the groundwork for the PRAM, during this session NIST performed a detailed review of the technical architecture and specifications our DDL solution employs. They reviewed the data communication protocol, information transfer mechanisms, data encryption, and back-end process flow. This review, and subsequent green-lighting from NIST, represents a key achievement in the solution development and overall project progress.
Individual jurisdictional DDL FAT sessions
By Tiffany Conway, M ay 16, 2017
This week brought all of the jurisdiction s once again to the beautiful city of Austin for a critical step in the pilot deployment process. Specific days during the week were dedicated to each of the jurisdictions on an individual basis to allow for deeper discussion about their unique progress and application of the pilot.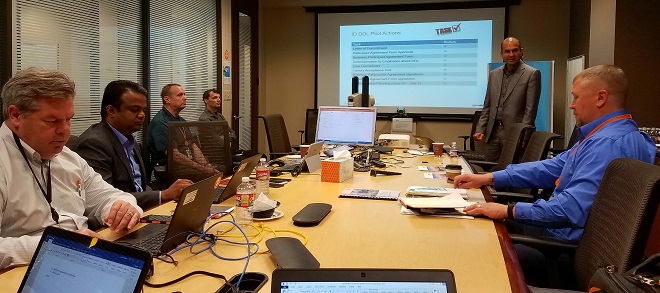 Commonly referred to as FAT, or factory acceptance test, this milestone serves a few key object ives. First, it allows the jurisdiction to walk through the entire DDL enrollment, issuance, lifecycle management and use case demonstration from end-to-end using real equipment and applications modeled just like what the DMV would implement. This allows for a comprehensive view and understanding0 of each element, and provides them an opportunity to provide feedback in the context of the entire process. The FAT session also allows Gemalto to share project status updates and to revise or solidify the timeline with the DMV's direct participation. Lastly, the FAT serves to provide clear, agreed upon next steps and structured deliverables for each of the responsible parties to ensure the progress remains on-track. 
The jurisdictional FAT session is a cornerstone in the Gemalto project implementation process and the successful completion represents a significant milestone in the pilot. We are always happy to spend time with our partner jurisdictions, but we are even happier when that time can be so productive and lead to strong progress on our project!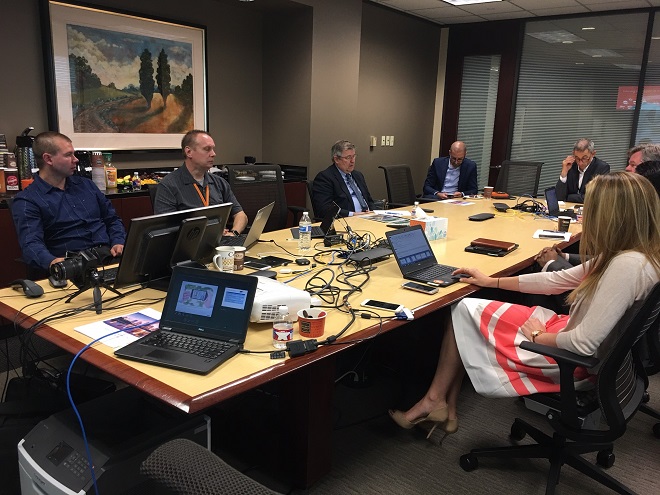 Maryland liquor board & law enforcement workshop
By Tiffany Conway, April 18, 2017
More developments are being made in Maryland, where a workshop was held at the Motor Vehicle Administration Headquarters in Glen Burnie. Representatives from the liquor board and law enforcement personnel came together to further discuss planning of the DDL activity, including logistics and settings for testing.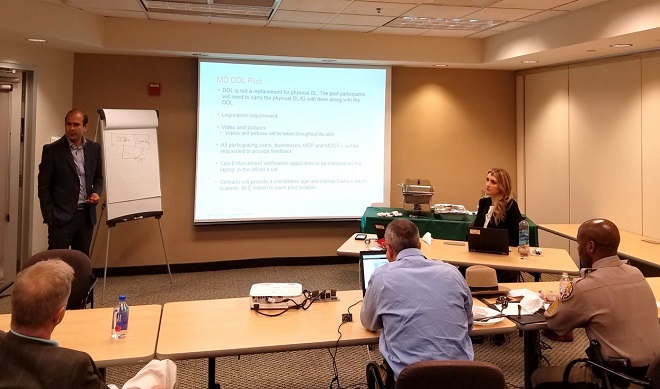 At the workshop, we had a lot of discussion surrounding the optimal location and details of the law enforcement testing, and discussed how best to gain insight into collecting feedback. Prospective vendors for the July staging of liquor and tobacco sales were deliberated, highlighting the DDL's uses outside basic traffic control. In the meeting, it was determined who the ideal participants would be for these activities, and the enrollment process will open soon.
Second level workshop with Colorado
By Tiffany Conway, April 6, 2017
Exciting activity is abuzz in Colorado this week! The workshop, hosted at the DOR office in Denver, brought together for the second time representatives from the liquor board, gaming authority, lottery commission, and the DMV. These participants continued to hone in on the details and logistics of each of their respective areas.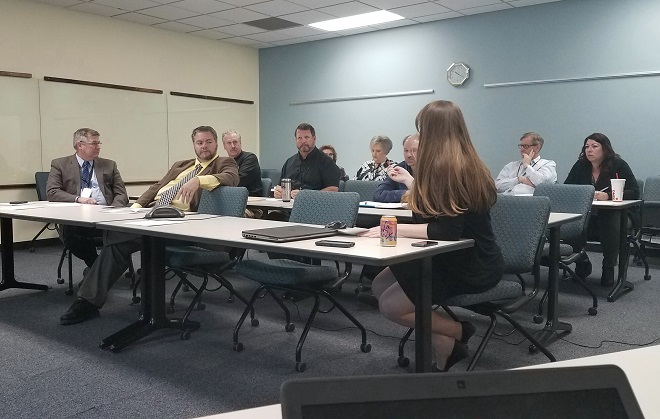 Multiple merchants and partners were confirmed for both lottery sales and liquor/tobacco sales, as well as two area casinos that have agreed to test the technology for proof of age verification in their facilities. 
The timing of the DDL activity was further defined, as the
Cherry Creek Arts Festival
held in early July was discussed as a possible targeted event where DDL usage could be tested for the sales of lottery tickets. To optimize staged activity timing and build on the DDL momentum, we will continue to target this timeframe with efforts for other pilot testing opportunities.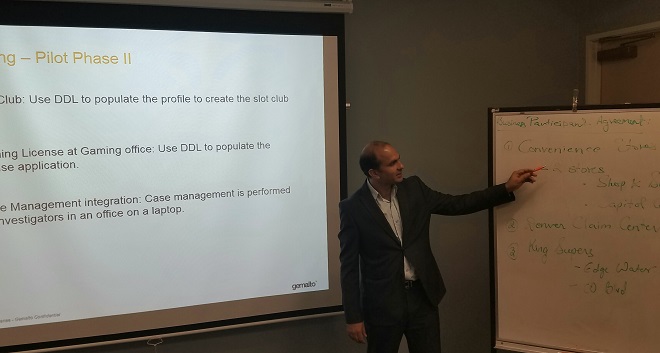 Additionally, at the workshop the DMV explored the enrollment process components and began the recruitment of their pilot participants shortly after the conclusion of the workshop.
Workshop with Idaho Transportation Department
by Tiffany Conway, March 23, 2017
This week we met with the Idaho Transportation Department (ITD) to begin scoping out the details of their pilot elements. We discussed the process of selecting participants, how we can enroll them and enable each of them to get a DDL, and how we will collect feedback from them throughout the course of the pilot. Representatives from ITD, the Idaho Liquor Control Board, and the Idaho State Police were present. 
The law enforcement discussions centered around the details of staging the law enforcement DDL verifications with the Port Authority to bring representatives from multiple law enforcement agencies in the state to test the technology and the various use cases. The Idaho liquor control board brought forth the idea of also using DDL verification for the sales of lottery tickets, which are sold at the same locations as alcohol. Considerations were also given to the implications of the particular point-of-sale terminals used by these various merchants.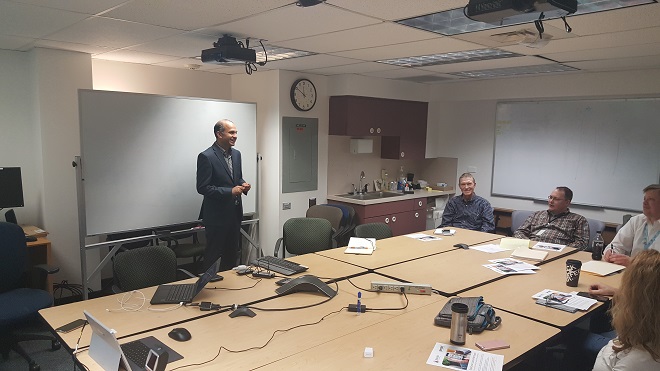 ITD and these key ecosystem players will continue their effort by brainstorming ideas and opportunities to test the use cases of DDL with their pilot participants.
Colorado First Workshop
By Tiffany Conway, February 6,  2017
Colorado continued to push their project forward at their workshop, exploring the details of the current phase one pilot plans, as well as future use cases of the DDL. 
This workshop brought together the pilot sponsors, as well as the liquor, gaming, and lottery control boards. These stakeholders worked together to establish the foundation for how the DDL pilot will run in each of their respective areas. 
 
Maryland & District of Columbia Workshop Highlights
By Tiffany Conway, January 25, 2017
Things are really starting to take shape with the progress made at the joint Maryland and DC workshop, held at the Maryland Motor Vehicle Administration headquarters. 
Participants from both jurisdictions and NIST joined law enforcement personnel and TSA to start discussing the ins and outs of how the pilot implementation of test use cases will be orchestrated.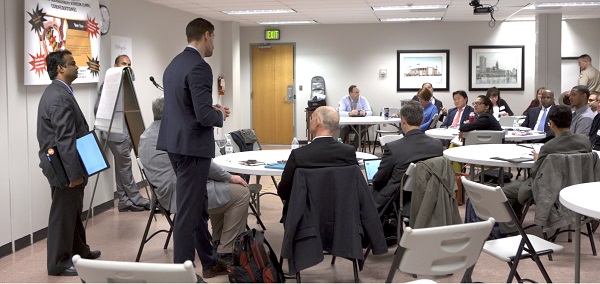 Additionally, representatives from the Maryland state liquor board were present to discuss implications for the purchase of age-restricted goods. Marketing and communications strategies were also more clearly defined, relative to specific local considerations.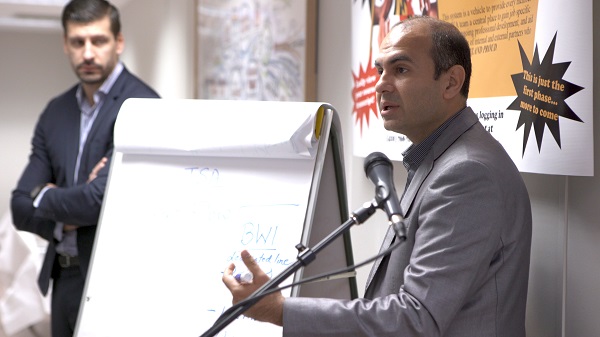 Join t Jurisdiction Kickoff Highlights
By Tiffany Conway, December 5, 2016
The initial pilot kick off meeting brought our four jurisdiction partners together for the first time in the beautiful city of Austin, TX. The main purpose of the kickoff was to provide a solid understanding of the DDL solution, ecosystem, use cases and pilot details. Our goal was to empower the jurisdiction sponsors to become confident ambassadors with a strong vision for the pilot.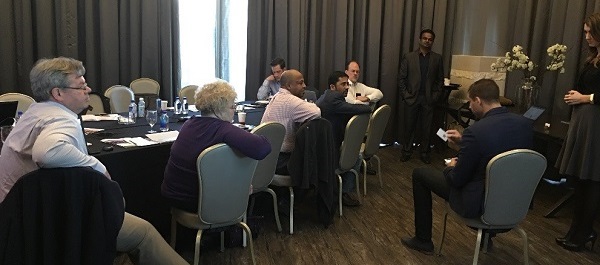 With many topics to cover in just a short amount of time, we packed as much into the day as possible. Starting with an in-depth look at the DDL demo, we walked through each aspect of the verification scenarios and discussed in detail the various considerations for each jurisdiction. Next we jumped into a bit of the technical detail of how the DDL solution itself works. 
Later t hat day, we switched gears to talk about marketing and communication surrounding the pilot. We explored various strategies and ideas to support the jurisdictions in maximizing the impact of the pilot. We thought of ways to see measurable results and a strong benefit from the pilot at the local level. 
To further drive this strategy definition, we conducted a "DDL Think Tank" to brainstorm together and establish a framework for next steps for each jurisdiction.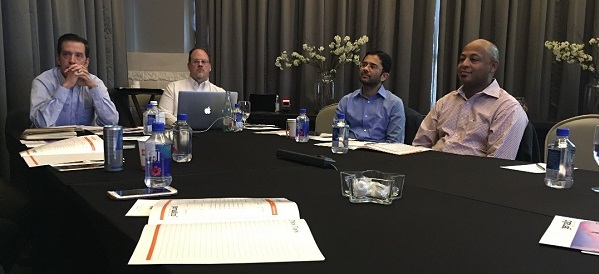 The kickoff concluded with a mock "Quick Fire Q&A Session" that put each of our participants in the hot seat to answer some of the frequently asked questions surrounding the DDL. Everyone did a great job flexing their DDL Champion muscles and showing us everything they had learned throughout the day!