​Gemalto is the proud partner of many jurisdictions in the US and Canada.​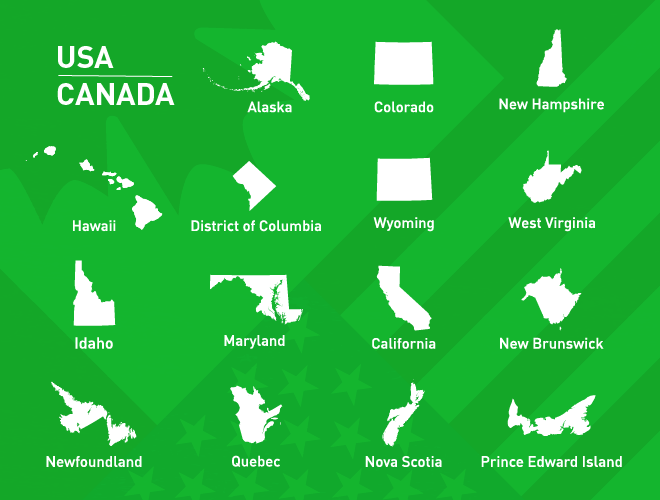 Here's what some of our customers had to say about working with Gemalto:
​​"The guidance that Gemalto provided was instrumental to our success with our new license. Gemalto brings expertise to the table that is beyond what a state jurisdiction has. The customer service was very good, and the support level was very strong throughout the process all the way through implementation and even after that."
Chrissy Nizer, Administrator, Maryland MVA
"In November 2013, the District of Columbia Department of Motor Vehicles introduced a new credential with a new design, enhanced security features and a central issuance process. We were incredibly lucky to work with one of the best companies in the business… Gemalto. From contract award to implementation to current operational needs, Gemalto has worked side-by-side with our operational and IT staff to ensure our card design was superior, our selected security features were state-of-the-art and our process was streamlined. They listened intently to our requirements, made recommendations for card design, resolved any issues and far exceeded our expectations. It has been a pleasure working with them because they dedicated senior staff and personally addressed all issues." 
Lucinda Babers, Director, Washington DC DMV
"Marquis ID System provides truly exceptional customer service. The products are of high quality and they work with us to meet our State standards. When we need technical assistance, it is very reassuring to know we can pick up the phone and talk to someone and get the answers we need. I would highly recommend Gemalto."
Debbie Trojovsky , Driver Services, Program Manager, State of Wyoming
"Since June 2014, Gemalto's application software and card production services have made a crucial contribution to the ongoing success of Alaska DMV's central issuance of driver licenses and state ID cards. Gemalto's card production services are reliable and efficient, backed up by a very professional, expert, and responsive software development team who are always willing to support our evolving business needs."
Amy Erickson, Director, Division of Motor Vehicles, State of Alaska