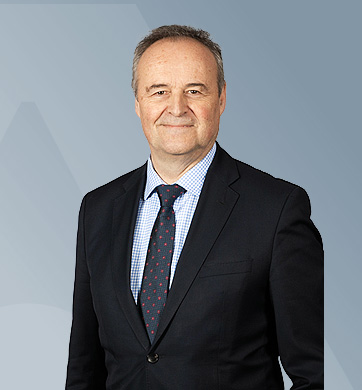 Philippe Chamoret
Chief Operating Officer
Philippe Chamoret has been working for Thales during his entire career.
He has a large experience of Operations management in France, USA and the UK, in the field of Communications for Defence, Commercial Avionics and Optronics.
He joined Thomson-CSF Avionics Division in 1985, where he held positions in industrial operations. From 1997 to 2000, he was Instrument business Unit General Manager.
In 2000, he joined Thales Inflight Systems in Irvine California as Vice President, Operations.
In 2003, he was appointed Industry VP of Thales Communication in France.
In 2008, he became VP, Operations of Thales in the UK.
In 2012, he was appointed VP, Operations of Thales Security and communication global business unit.
In 2014, he was Vice President, Industry and Services of Thales group.
In 2022, he was appointed Chief Operations Officer of Thales Australia.