Optimal vision in the dark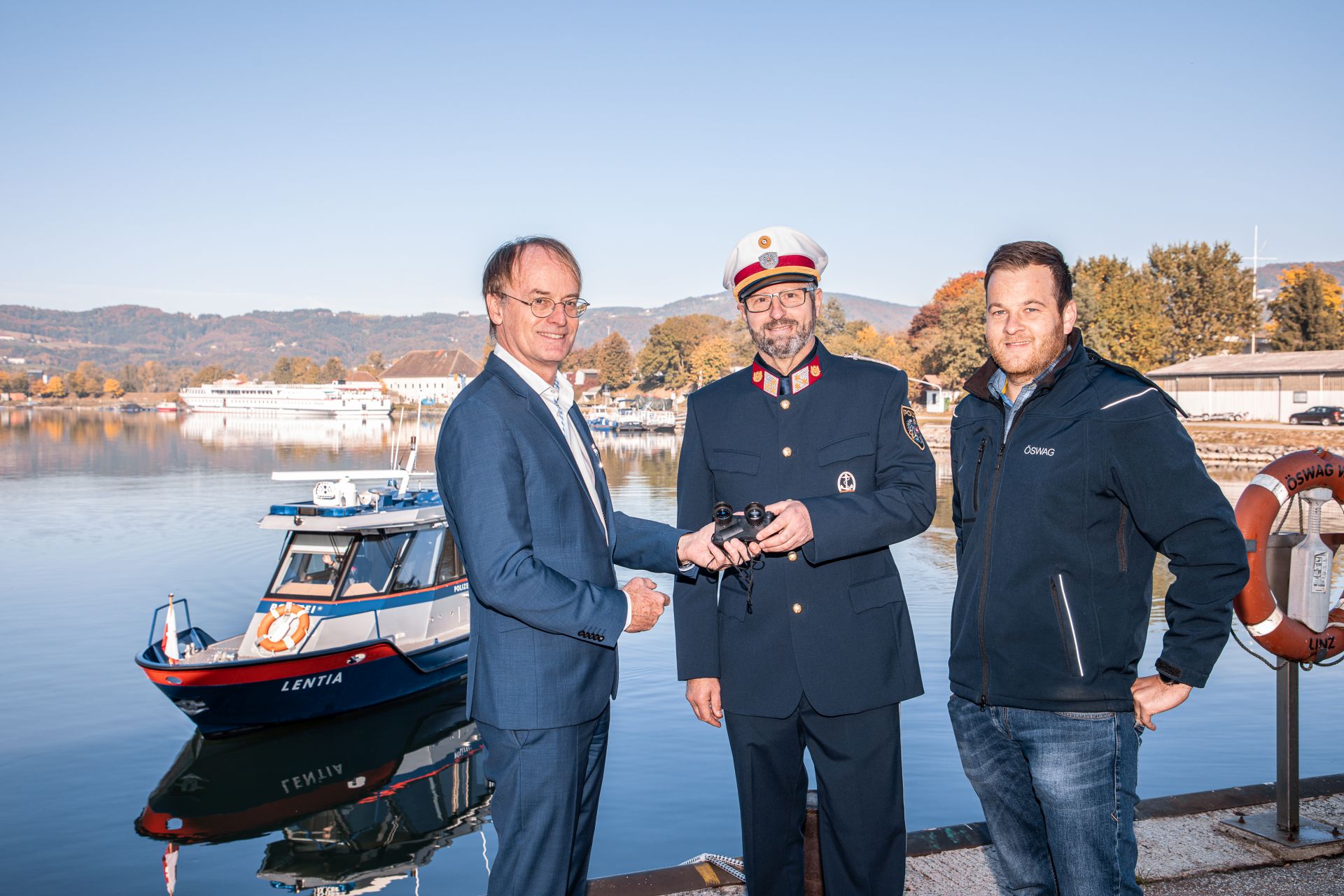 f.l.t.r. Christian Loew, Gottfried Praher, Florian Sandner
In order to assure safe police operations on the water, the Österreichische Schiffswerften AG (ÖSWAG) provides the necessary police boats. The shipbuilding company from Linz specializes in the manufacture and conversion of ships for inland waters.
Thales supports one of the three ÖSWAG police boats, called "Lentia", with the night vision goggles LUCIE in order to improve the visibility for the captain during the night. All obstacles and objects in the water can thereby be easily spotted, even in the dark. With an outstanding extended visual field during night vision use and increased visual quality - night becomes day. LUCIE, the globally used and tested night vision device from Thales, combines latest technology with improved suitability at night, which brings great advantages for users and increases the safety of police operations on the water. More night vision devices for the police boat from Vienna and Lower Austria will follow soon.
We are proud of our colleagues for this great achievement. Congratulations to Christian Loew and Karin Sandtner, Captain Praher from the Upper Austrian water police and Mr. Sandner from ÖSWAG for the successful handover!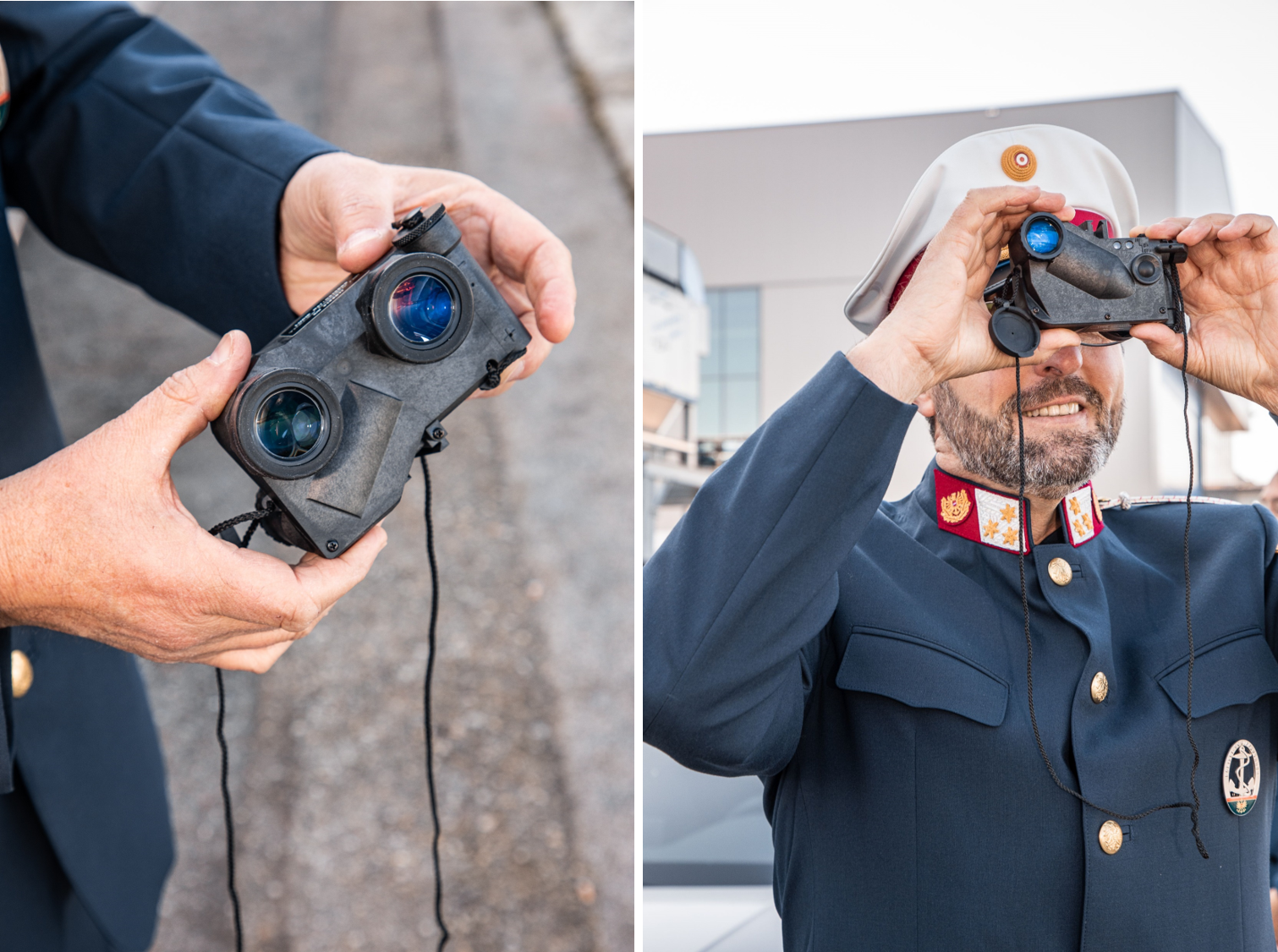 The photos were taken in compliance with the COVID-19 protective measures valid at that time.