Publication: Geo-redundancy - the next big step for increased safety in operations management
What is the article about?
Today modern rail operations would not be possible without highly secure, highly available and significantly automated control centers. However, if these operations management centers are no longer technically available due to fire or natural disasters, this can result in a total failure of a site. This is where the concept of geographical redundancy, also known as georedundancy, comes into play. Thereby the software is not isolated on one location, but operated dynamically on the available locations. In this article we want to show, how georedundancy can ensure more safety in rail traffic.
Read the full article here from SIGNAL+DRAHT Issue 12/2021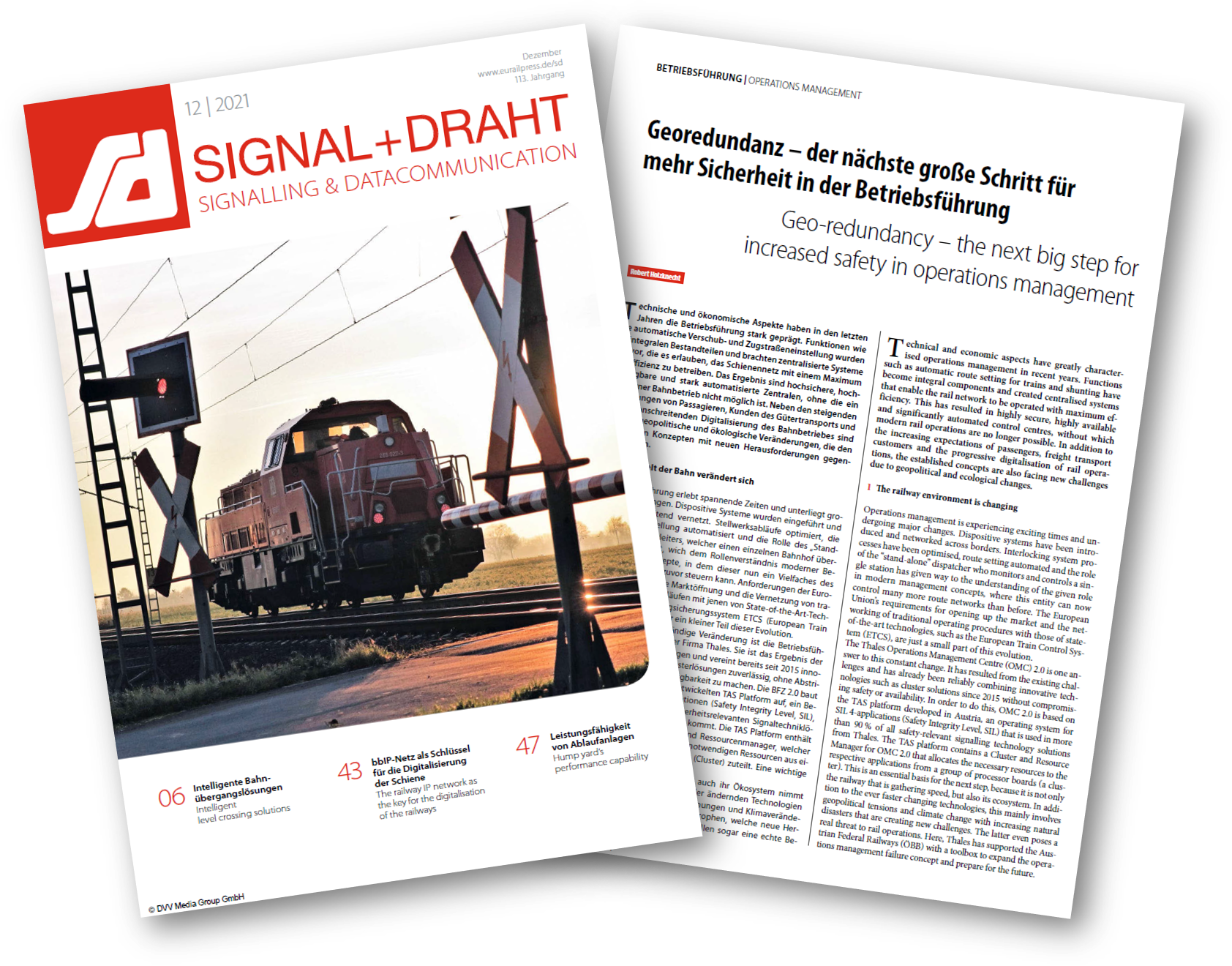 About the magazine
SIGNAL+DRAHT is a leading international specialist medium for control and safety technology as well as communication and information technology in rail transport. https://www.eurailpress.de/sd
Full article on eurailpress.de