In Austria, every 90 seconds a person needs a blood supply. When a hospital calls for reserves, a car with a driver sets off to deliver the life-saving blood. The Red Cross is now testing new ways to save time and resources: For the first time, a blood bag was delivered by drone. Fully automatically. The action is symbolic, the flight from the Red Cross district office in Lilienfeld to the nearby state hospital only took a few minutes, but it shows how drones can make it easier to help in the future.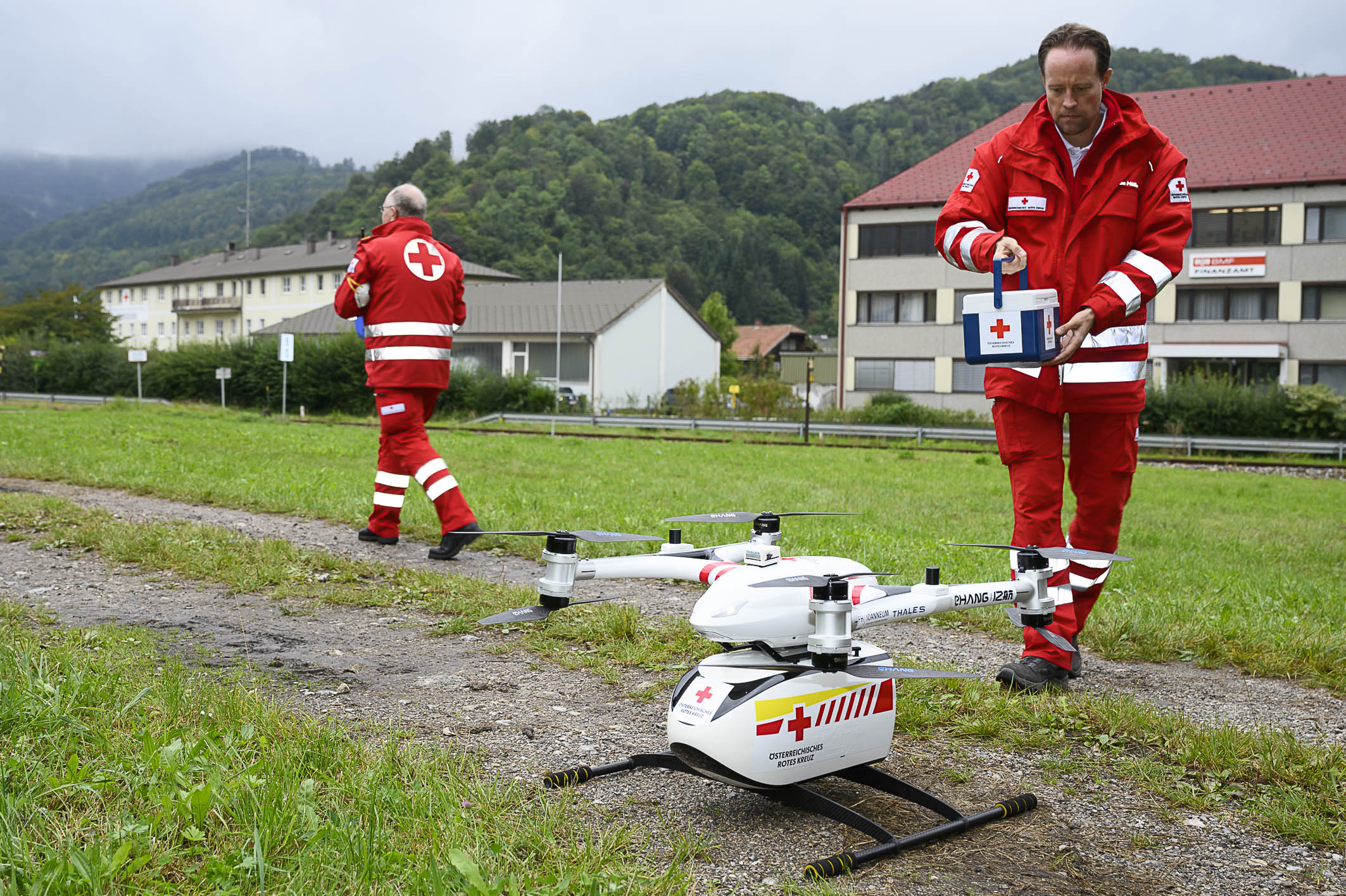 We are proud to support the Red Cross in this pilot project together with the partners EHang and FH Joanneum.
"As the use of professional drones will inevitably increase, Thales brings its global expertise in the fields of aviation, air traffic management and cyber security to enable safe drone operation. Specifically, we were able to support this project thanks to our ScaleFlyt solutions for identifying drones with remote ID and secure flight management via the digital service platform SOARIZON." Hannes Boyer, CEO of Thales in Austria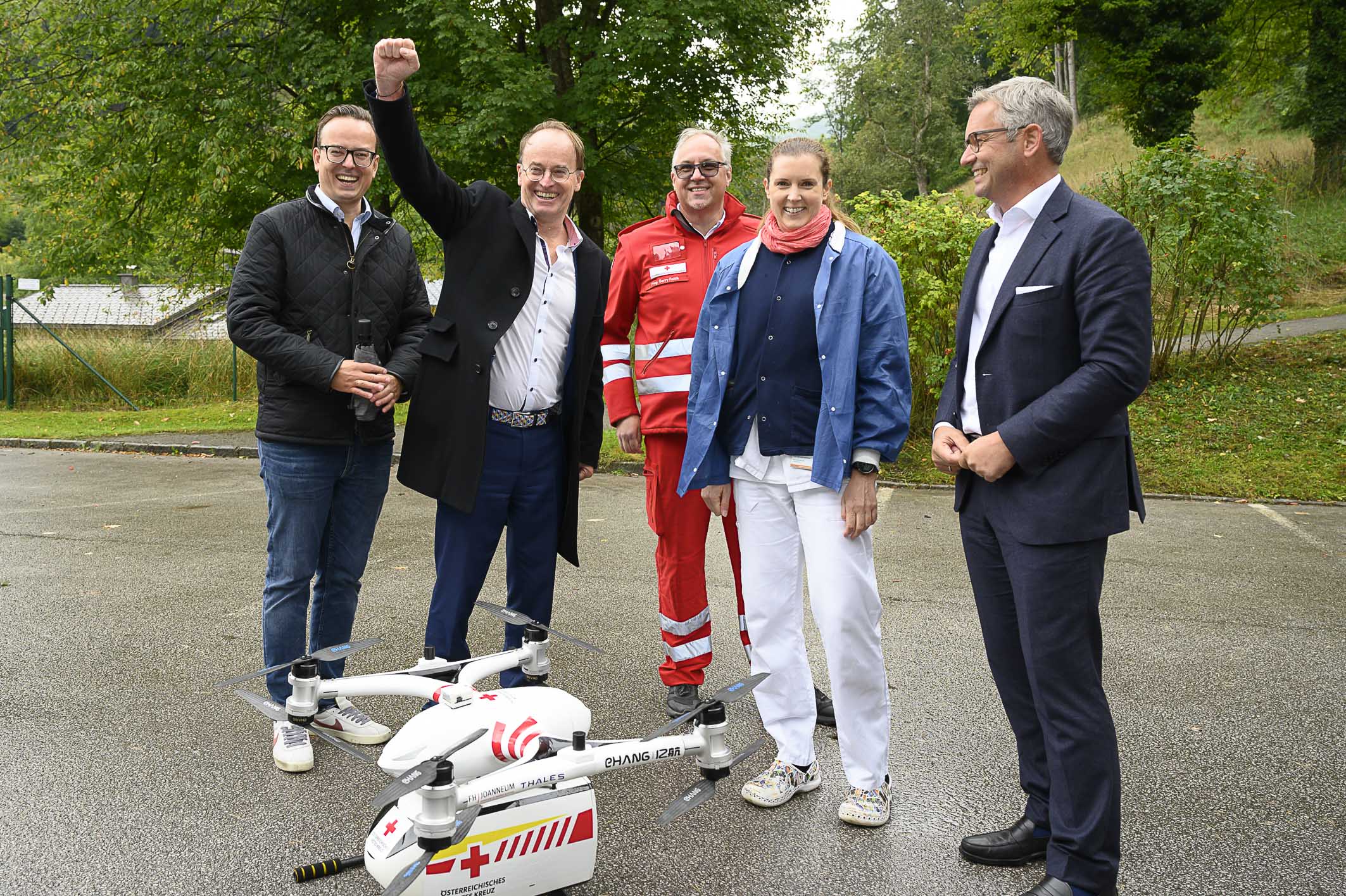 The team around Red Cross, EHang, FH Joanneum and Thales celebrates the successful test flight.
f.l.t.r.: Andreas Perotti (CMO Europe, EHang), Christian Loew (Business Development Security & Defence, Thales Austria), Gerry Foitik (Bundesrettungskommandant, Red Cross), Laboratory employee at the State Hospital Lilienfeld, Magnus Brunner (State Secretary for Aviation, BMK)
More information can be read in the press release of Red Cross (German only).
​