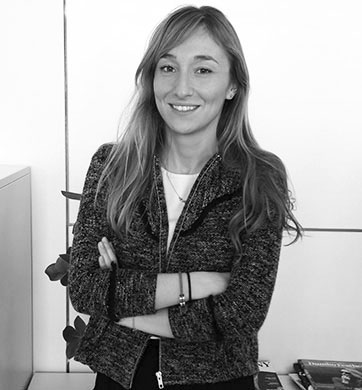 Communications Manager
I qualified with a bachelors degree in law, and a masters degree in Human Resources as well as a postgraduate course in Public Affairs. I have been working at Thales for seven years now, and as a communications professional for the last six of those years. In my current role in communications and public affairs at Thales in Spain, I´m responsible of all the digital comms activities and for coordinating the communications from the Security and Transport business; and I handle all media enquiries and organize external events. In addition, I carry out public affairs matters, organizing meetings with the authorities and writing strategic position papers, plus more!
Why did you choose this career path?
I started with a one year internship in the human resources department, and then an opportunity arose in the communication department so I started working on internal communications in the Thales Spain communications team. This position gave me a broader vision of the company and the opportunity to acquire new professional skills.  I really enjoy the fact that there is no typical day in this job.
Looking back, what are the highlights in your career so far?
The biggest challenge for me was to change from the initial field where I started working, human resources, to Communication - far removed from my law studies! Facing this without any previous experience was really challenging for me. I have always been creative so after an period of adaptation I realized that communications was the right career path for me.
What are the major challenges of your job today?
Trying to engage with our stakeholders and finding new stories with a different point of view it's our everyday challenge. New formats, easy and direct call to action messages, innovative actions, we have to be creative and engage the people. Our message must leave a mark on the society because what we do as a company improves and helps everybody´s life.
What's next?
I´m really interested in public affairs domain because this job combines government relations, legislation, media communications, corporate information and the smart use of strategic key message. A very varied mix of skills is needed to influence public policy. I find really interesting to improve in this area and to explore how social networks can influence behavior and decision-making.  Nowadays, in Spain we are going through a changing period regarding government where public affairs are more necessary than ever.
Why should people consider a career in Thales?
Thales is a great company to work for. Every day, I have the chance to deal with a wide diversity of people, cultures and different ways of work. I always learn new things and often I get involved in new projects. I personally believe that changing from one position to another is easier here than in a smaller company. Thales gives the opportunity of living international experiences, numerous and challenging projects and continuous training under a career path.