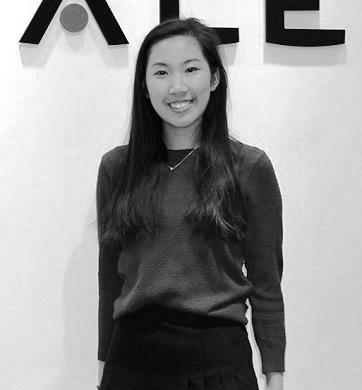 Graduate Trainee
I studied Human Resources Management when I was in university and worked as a HR intern in Thales when I was in final year. I was fortunate to be offered a position as a Graduate Trainee when I graduated in July 2016 and I am in this positon now for just over one and a half years.
 
 
I am always very grateful that Thales offered this position for me as a Graduate Trainee. I think this is a great opportunity for me as it offers me a chance to rotate through different major business departments which makes me have a better exposure of the business and know how each function works. It enables me to have both career and personal development and pave the way for my future success.
 
Looking back, at this stage, I think the guidance and experience shared with me by my mentors and department heads have been the real highlights of my career so far. I am fortunate in that I have had the opportunity early on to work closely with different members of our executive management team. Every single of them have different areas of excellence, leadership style and background which definitely shapes a better me and beef up my ability.
 
 
One of the major challenges in my role today is, I think, that there are different challenges for me in every single day of work. Currently, I am working under Corporate Affairs/ Government Affairs in China which I think it is quite a big challenge.
Firstly, I am quickly learning about the Corporate Affairs/ Government Affairs function and how it relates to business. Secondly, Hong Kong has a particular language style and working style, when compared to that of China, and I see that for me especially, as I am not a native speaker of Mandarin.  Sometimes I misunderstood a sentence here or there, and I am getting to learn the new jargon or dialogue, however, leaning a new culture is an amazing experience. But, I am thankful for those challenges because this has helped me grow and I learnt a lot more.
 
In the Short-team, After the current attachment in Corporation Affairs/ Government Affairs in China, I will next rotate to the legal department to learn about contract management and gain some fundamental concepts about contract law and business law.
The duration of the Graduate Trainee programme plan lasts for 2 years and will come to an end very soon, so I'm now looking to the longer term. I do feel very blessed that I have had this valuable opportunity to rotate through different departments, and learn a lot which totally broaden my horizon and enrich my knowledge. I think a position that matches my extrovert nature will suit me well in the future.
I think women should consider starting a career in Thales because Thales is a multi-national company and there is a great opportunity for mobility with many job opportunities. In addition, I think the future is bright in Thales!
I think it is important to get more women in Thales because Men and Women are born to have different mindset and behavior therefore, having more women working in Thales may bring up more constructive dialogue and identify improvements, hence a better and comprehensive solution could be provided to our customers - and benefit the company. A more diverse workforce brings a more productive one. I believe that females can succeed just as well as our male counterparts!
 
And, a diversity of workforce means more qualified employees are welcomed regardless of gender, nationality and background and it fosters a more creative and innovative workplace that I think it is important to retain talented employees for the company to be more competitive one.