#ThalesArduino stage 1 - The Workshops
Project Arduino is well underway now with workshops currently being prepared in ten countries worldwide. Now in its fifth year running, this international competition challenges students to find the most innovative and creative use of an Arduino board to create their own project that addresses a particular piece of the global hi-tech market-space where Thales is present.
Project Arduino offers you the chance to learn more about Thales and our markets, learn new skills, meet new people and work in diverse teams, as well as win some exciting prizes!  You will be taught how to use and program an Arduino by one of our Thales engineers during workshop sessions held at participating universities,  in no less than ten countries this time round: China (Mainland & Hong Kong), France, UK, USA, the Netherlands and Singapore, as well as new joiners Portugal, Canada, the Middle East and Australia.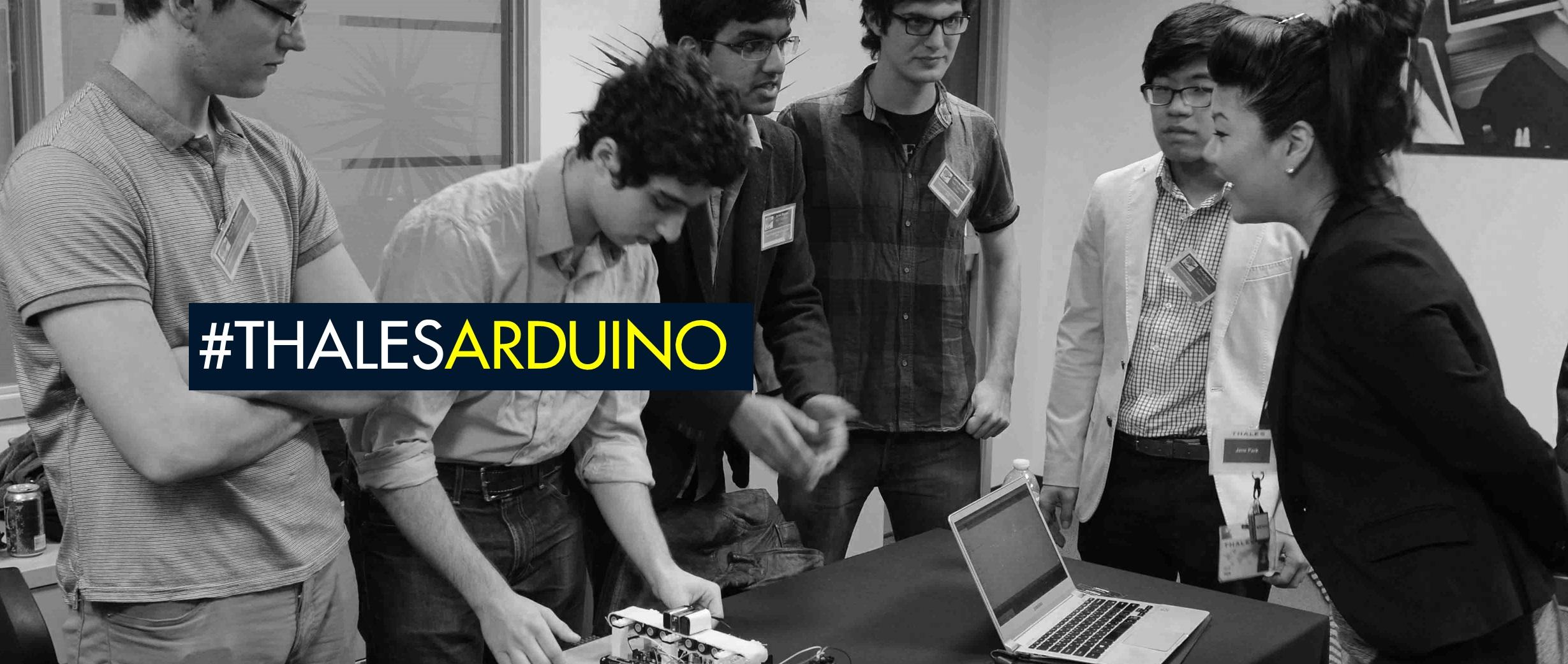 In teams of four, you will then have three weeks to create an innovative project that is aligned to Thales's markets using the Arduino platform, and produce a creative video to showcase your idea. Workshops will take place this October and November. If you are interested in any opportunities for the 2017/18 edition of Project Arduino in your country, please check out the website at thalesarduino.com.
 

For the first time this year, Project Arduino is also sponsored by Girls on the Move,
the international network of "Elles Bougent", the French association empowering women in engineering and sciences since 2006. As Project Arduino sponsors, and to promote diversity in technology, Girls on the Move will award a special prize to one of the Country finalist teams that are at least 50% female entrants (or for teams of 3, at least 1 female).
 

For the lucky Global winners, the prize is...
A trip to a Thales Research Centre or Innovation hub!   A winning team will be selected from each country to go to the final round in May 2018– the public vote to nominate the top 3 finalists, followed by the jury adjudication to announce the Global winner.  The prize for the Global Winners is a trip to a Thales Research Centre or Innovation Hub of their choice in any of the countries participating in Project Arduino. So what are you waiting for?