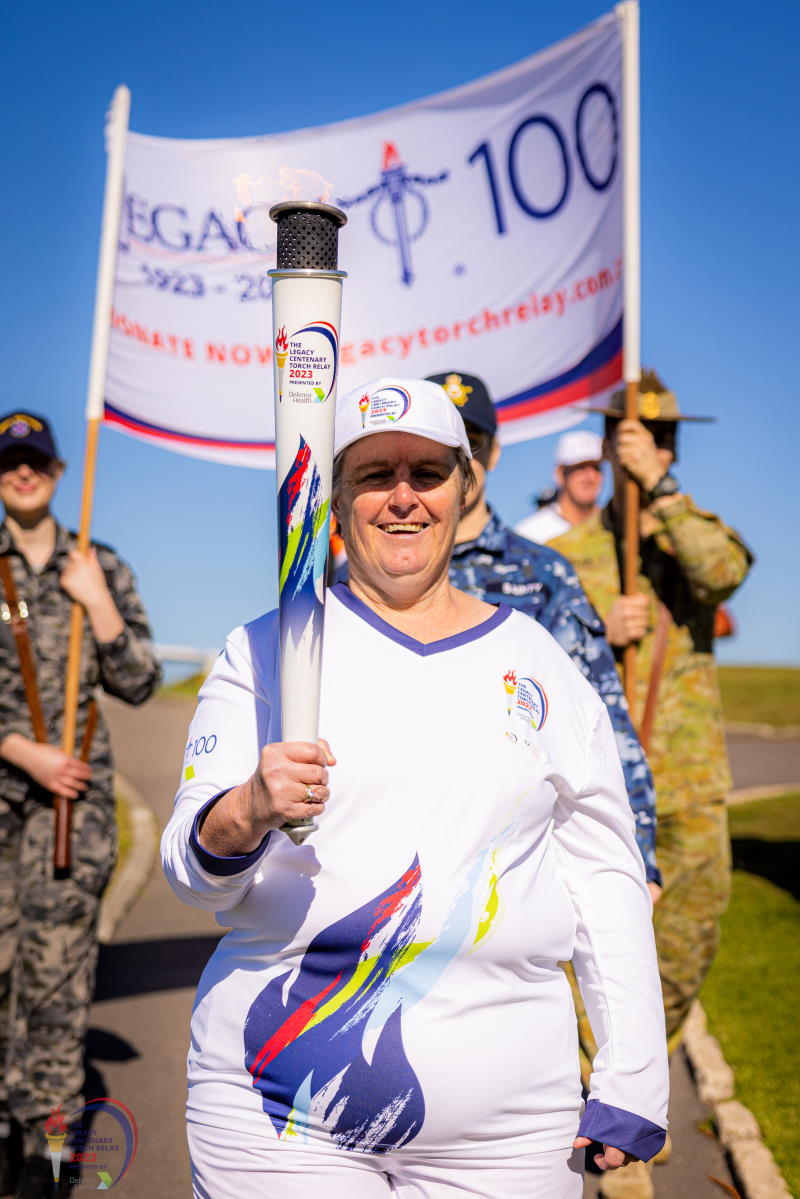 Last week, the Legacy Centenary Torch Relay reached Newcastle, the home of Thales Australia's Carrington site where the team provides Asset Management services in support of the Huon Class Minehunter fleet and Ship Repair/Slipway Services. Sharen Wallace, Inventory Coordinator, Maritime, carried the Torch on behalf of Thales with the honour holding deep personal significance. 
"It  was an honour and a privilege to represent Thales in the Newcastle Leg of the Legacy Centenary Torch Relay. Legacy is very close to my heart, being an Ex-Defence Force Member of over 30 years. I was always involved in supporting Legacy throughout my career."
The Legacy Centenary Torch Relay, began in Pozieres, France on 23 April 2023 and, after stopping in Belgium and London, is now making its way to all Legacy clubs in Australia. This commemorative journey represents Legacy's 'Promise' made in 1923, to help veterans' families carry on with their lives after the loss or injury of their loved on. 
In addition to personal significance, the torch relay serves as a reminder for unity to support veterans, both within Thales and throughout Australia. Sharen's involvement in this historic event ignited a sense of pride and camaraderie among the local community, including her co-workers.
The Torch will now make its way to Sydney, travelling throughout NSW. For more information on the relay, visit the Legacy Centenary Torch Relay site here.