Strategic Collaborations at DSEI 2023: Thales Leads the Conversation
The rapidly transforming defence and security landscape underscores the need for industry collaboration, state-of-the-art strategies, and technological prowess. At DSEI 2023, Thales' involvement goes beyond our exhibition stand. We're fully engaged in fostering pivotal conversations that propel us forward in the defence and security sector.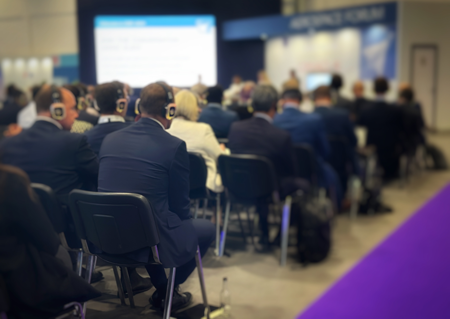 DSEI – the world's premier defence and security event – provides an unparalleled platform for networking, insights, and innovation. At Thales, we recognise the magnitude of such events not just for showcasing our latest solutions but more so for actively engaging with stakeholders, understanding shared challenges, and navigating the roadmap for the future.
Our active role in several strategic forums underpins our participation in DSEI 2023.
Firstly, the SME & Prime partnerships: export & collaboration in practice forum, which took place on 12 Sep 2023, saw our International Business Area Director, Martin Murphy, sharing the stage with other industry leaders. The core objective was to shed light on the boon of exports for UK regions and SMEs, emphasising the immense potential of collaborative partnerships.
Secondly, our deep dive into the discussion around industry and MOD collaboration for a data-driven future is a testament to our forward-thinking approach. Scheduled for 14 Sep 2023, from 14:30 - 15:20 at the Naval Forum, this session promises insightful discussions led by Thales' Ryan England, Head of Services Transformation. The panel will include a notable line-up, including RAdm Andy Kyte from Strategic Command, Graeme Little OBE from the Royal Navy, David Buxton, CEO of DecisionLab, and Darin Tudor from Team Defence Information.
The timing couldn't be more pertinent, as the dialogue unfolds just a day after the launch of the UK Naval Enterprise Support Strategy. The central question? How to actualise pan-defence collaboration to robustly back the Royal Navy. As a bonus, the panel will delve into a quick-fire round discussing disruptive technologies poised to revolutionise the defence support landscape, from additive manufacturing and digital twins to maritime autonomy, artificial intelligence, and virtual reality.
Lastly, Thales in the UK's Managing Director, Chris Edwards, will chair the session on Enabling the Integrated Operating Concept on 14 Sep 2023, from 16:00 – 16:50. A panel brimming with big names, including our Defence Adviser, General (Retd.) Bernard Barrera, will explore how data technology and connectivity can arm the integrated force to operate across a renewed operational spectrum.
Grasping the complexities of enhancing defence capabilities, coupled with ensuring sustainable long-term support, is crucial in today's landscape. Given the emerging role of agility, big data, and innovative technologies, the pressing question arises: How can the Defence sector and the Royal Navy strategically align themselves for the future?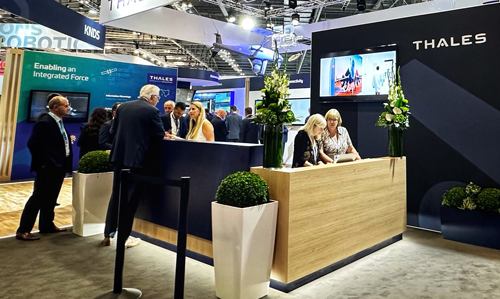 By engaging actively in these discussions, Thales demonstrates its commitment to not only keeping pace with the evolving defence environment but also being a strategic thought leader in its transformation.
DSEI 2023 is more than just an event for Thales  – it's an opportunity. An opportunity to engage, innovate, and collaborate for a secure, technologically advanced future. Such strategic dialogues not only keep us at the forefront of industry trends but also pave the way for a safer, more secure world.
Stay abreast with our latest insights by following Thales on our dedicated DSEI website and social channels.