Austria has one of the most advanced railway networks in Europe. By means of its high technology main line systems and services, Thales supports further optimization in safety and performance of Austria's rail infrastructure, and contributes to increasing passenger comfort in rail traffic.
30% more trains per day and trains up to 250 km/h between Vienna and St. Pölten thanks to Thales technology
Rail transportation networks are essential for the development of a national economy. In a world that is increasingly fast moving and full of opportunities, a whole series of complex conditions need to be satisfied to meet the growing demand for both highly efficient national and cross-border journeys.
Efficient cross-border rail transport can take you by train from one end of Europe to the other. As a prerequisite, train and infrastructure must speak the same language, in all countries. Being at the heart of Europe, Austria's rail network connects European corridors from East to West and from North to South. Thales supports the interoperability of Austria's railway network with its train control solutions.
Together with its customers, Thales strives to push forward innovation and big ambitions. Whatever it takes.
In Austria, Thales is market leader in the field of signalling and train control technology (ETCS)
Railway operators and infrastructure managers not only in Austria but worldwide rely on rail technology made in Austria. With our innovative and diverse team we build a reference market for signalling and train control technology worldwide. Hannes Boyer, CEO Thales Austria
Reliable partner for national and global turn-key projects
Combined with many years of experience in railway engineering and operations, Thales in Austria built up profound knowledge of route control systems and the complete rail environment. With its unique rail experts, the Austrian team works as a competence centre within the global Group.
Thales in Austria delivers signalling solutions and train control systems for wide-range as well as turn-key projects to central- and middle Europe but also to further international markets, such as Thailand and South Korea.
With more than 25 years of market presence, the Hungarian market is particularly important for Thales in Austria. During all these years, Thales has been able to establish itself not only as the market leader in the field of signalling and train control technology, but has also, as a result of a strong Austrian-Hungarian cooperation, played a major role in creating the infrastructural and operational preconditions for rail transport to become more efficient and more attractive for both passengers and freight.
Together we create technology systems that make railway transport better and safer
Austria is one of the countries with the highest density of electronic interlockings. Thales is market leader in supplying this technology in Austria.
Thales supports the Austrian railways in the nationwide roll-out of electronic interlockings.
Thales' electronic interlockings with technology from Austria, called ELEKTRA, are further in operation in Hungary, Bulgaria and Switzerland. ELEKTRA offers the highest level of safety (SIL4) and availability. It offers functions such as remote control, automatic train operation and integrated block functionality, as well as standardised interfaces to Radio Block Centres (for ETCS Level 2), SCWS (Signal Controlled Warning System) and other peripheral systems.
For the first implementation of ETCS Level 1 in their countries,
the Bulgarian and Slovenian railways relied on Thales technology from Austria.
As a full system provider, Thales offers ETCS Level 1 and ETCS Level 2 solutions both for transportation infrastructure as well as for rolling stock. Customers from Europe to Asia rely on Thales ETCS trackside and on-board solutions in order to increase the quality of railway transportation in their country.
By modernising the railway infrastructure of several customers within Europe, Thales contributes to the development of the Trans-European-Network and helps to remove operational barriers on the European railway infrastructure.
Bringing digitalisation to the next level, the Austrian railways, as well as international railway operators, rely on the concept of Operation Management Centres (OMC). This solution combines a set of fully integrated modules, such as Automatic Train Route Setting, Automated Shunting and Customer Information. Productivity is increased through the highest level of automation with a maximum of operational safety.
Thales supports this ambition and offers a solution, which can be modified for urban as well as mainline railways.
Thales delivers Operation Management Centres for the Austrian railways.
Field elements, like warning systems or mobile shunting systems provide increased safety to the Austrian rail transport. In order to protect work gangs in the track area Thales in Austria provides a fix installed automatic warning system (SCWS). The system is connected to an electronic interlocking system and therefore allows multiple work zones to be protected simultaneously within one interlocking system range. In Austria several work zones are already being protected with this solution.
More than 100 SCWS are in operation and further 300 are planned to be installed in Austria.
In addition, Thales in Austria installed point machines, axle counters, LED signals and CheckPoints in several countries.
As a competence centre within the Thales Group, Thales in Austria is responsible for a technology platform for all forms of function-critical transport applications (TAS Platform). This involves combining a wide range of hardware and software components with appropriate methods and instruments to establish safe and reliable real-time systems which are used in over 95% of all signalling technology solutions installed by Thales worldwide.
With the combination of a unique diversity of expertise, talents and a long-standing international market experience, the Vienna site is a competence centre for ETCS Level 1 solutions within the Thales Group.
Railway systems remain in use for many years. Still, they have to meet the highest safety requirements at all times. Reliable and efficient service concepts are essential for such long-lasting systems and protect the investments of rail and infrastructure operators. The following Thales services are in use in Austria: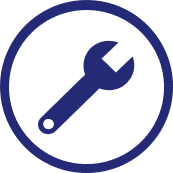 Repairs & Spares Service
Product care 
With a smooth and efficient hardware exchange we support the long life-time of railway services.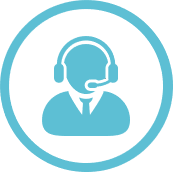 24/7 Service Help Line
All-round service 
Either via telephone or on-site – our customers can rely on permanent availability by our competent service team.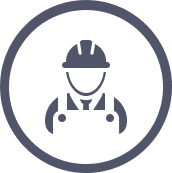 Update & Rebuilding Service
Value prevention of installed base
To make the best out of our customers' investments, we include new modifications to existing system.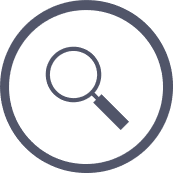 System monitoring 
Safe & secure for many years 
Long-term professional product support requires data analysis and evaluation in order to guarantee long-term safety and security.

Competence
Training
The efficient use and fault clearance of systems requires trained personnel. We train you, practice-oriented on the product. 
A long-term service contract is an efficient solution for carefree access to necessary services. ÖBB has been using several services as part of such a service level agreement since 2008. In the course of this agreement, they can rely on competent Thales experts to solve short term problems or to take preventive maintenance measures at any time.