The Thales Group Competence Centre-PCB (GCC-PCB) ensures a strategically important supply chain of complex printed Circuit Boards within the Thales Group, used for demanding applications such as Radar and Optronics in Land based, Naval, Airborne and Space applications.
 
The PCB facility operates as an independent company with its own management for business to business relations, to be in direct contact with customers. This enables us to swiftly respond to your needs with respect to prototypes and small series of high-end printed circuit boards. This form of concurrent engineering, in close co-operation with the customer, facilitates an efficient development process and a swift transition to production.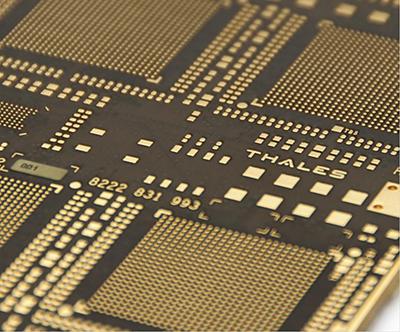 Core activity
Upstream design and process development for:
Complex build-up requiring multiple press and plating cycles
Mixed materials
Exceptionally large panel sizes
Any via layer interconnection
Thermal management solutions
Embedded/ buried components
The GCC-PCB's advanced capability is demonstrated by the pioneering development of mixed Signal, mixed material Printed Circuit Boards, as early as 2000. This technology, marrying digital and high frequency layers into a single board greatly enhances functionality and yields a significant reduction in size and weight compared to conventional packaging technologies. Another distinguishing capability is the ability to manufacture mixed material boards on outsize panels as large as 48" x 24" [1219.2 x 609.6mm].
 
Typical Product and Service categories
Printed Circuit Boards form the backbone of advanced electronic systems. Product categories include mixed material multilayers, non-standard outsize panels, HDI multi layers, strip lines, extremely long flex and flex rigid structures. Application areas are power modules, analogue and mixed signal boards, RF, high speed digital and antenna panels. Small series and prototyping are particular strengths.
Services offered include: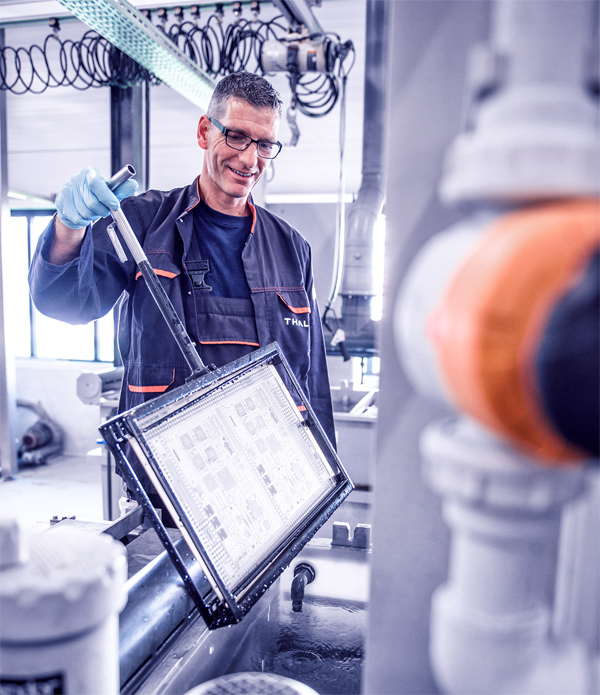 Technology- and process innovation
Consultancy
Design-for-manufacturing analysis
Engineering support
Prototyping
New product introduction
Small series production
Support with respect to technology transfer and Sourcing