Drawing on over 40 years of experience and a unique combination of skills, expertise and cultures, Thales Alenia Space delivers solutions for telecommunications, navigation, Earth observation, climate monitoring, environmental management, exploration, science and orbital infrastructures. Governments and private industry alike count on Thales Alenia Space to design satellite-based systems that provide anytime, anywhere connections and positioning, monitor our planet, enhance management of its resources, and explore our Solar System and beyond. Thales Alenia Space sees space as a new horizon, helping to build a better, more sustainable life on Earth.
'Space for life' is our way of saying that the most important thing at Thales Alenia Space is not only what we make...but what we make possible.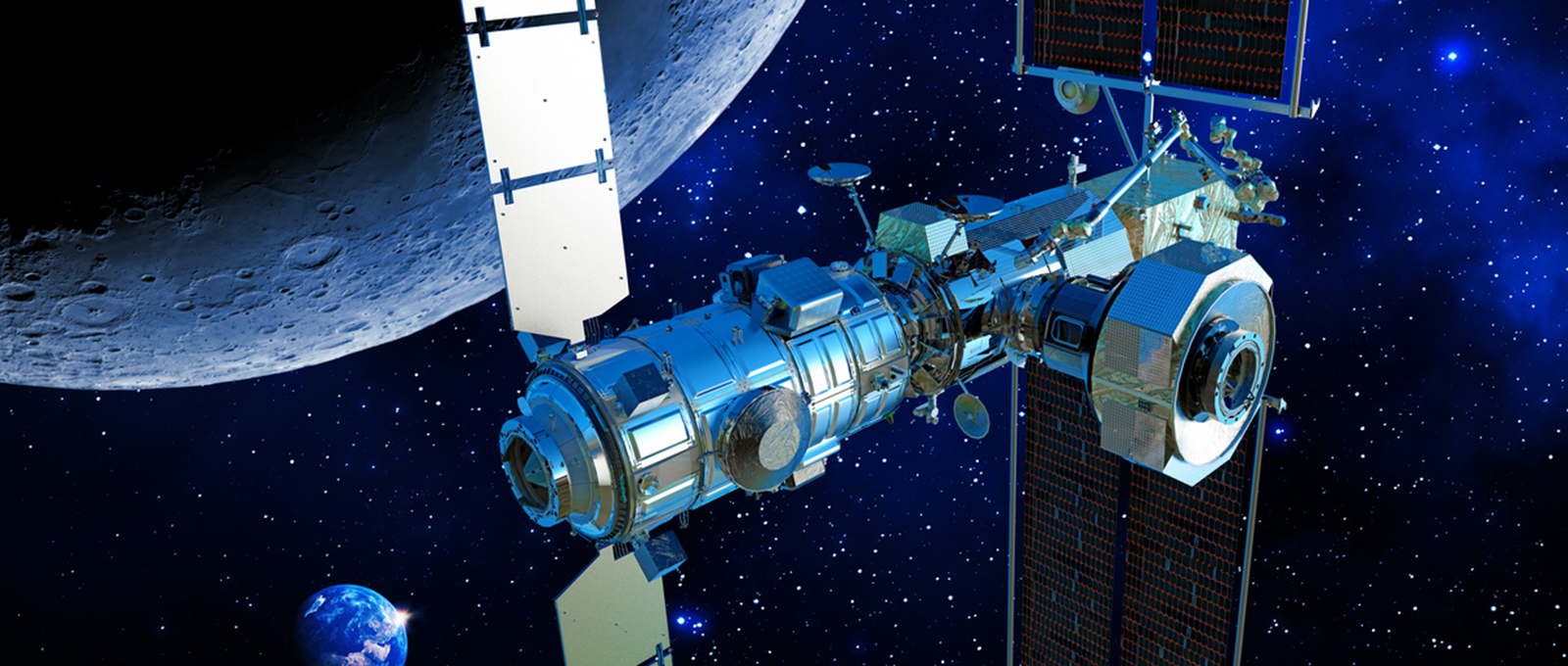 From paying for your morning coffee with your phone to watching the evening news or listening to the weather forecast, satellites are interlinked with modern technology. Whether watching a film on a plane, using apps from your mobile phone or catching a train, satellites help us plan our daily lives. They keep us connected with one another and help us respond to some of the challenges we face - from climate change to assisting our Health and Emergency Services. We rely on satellites every day.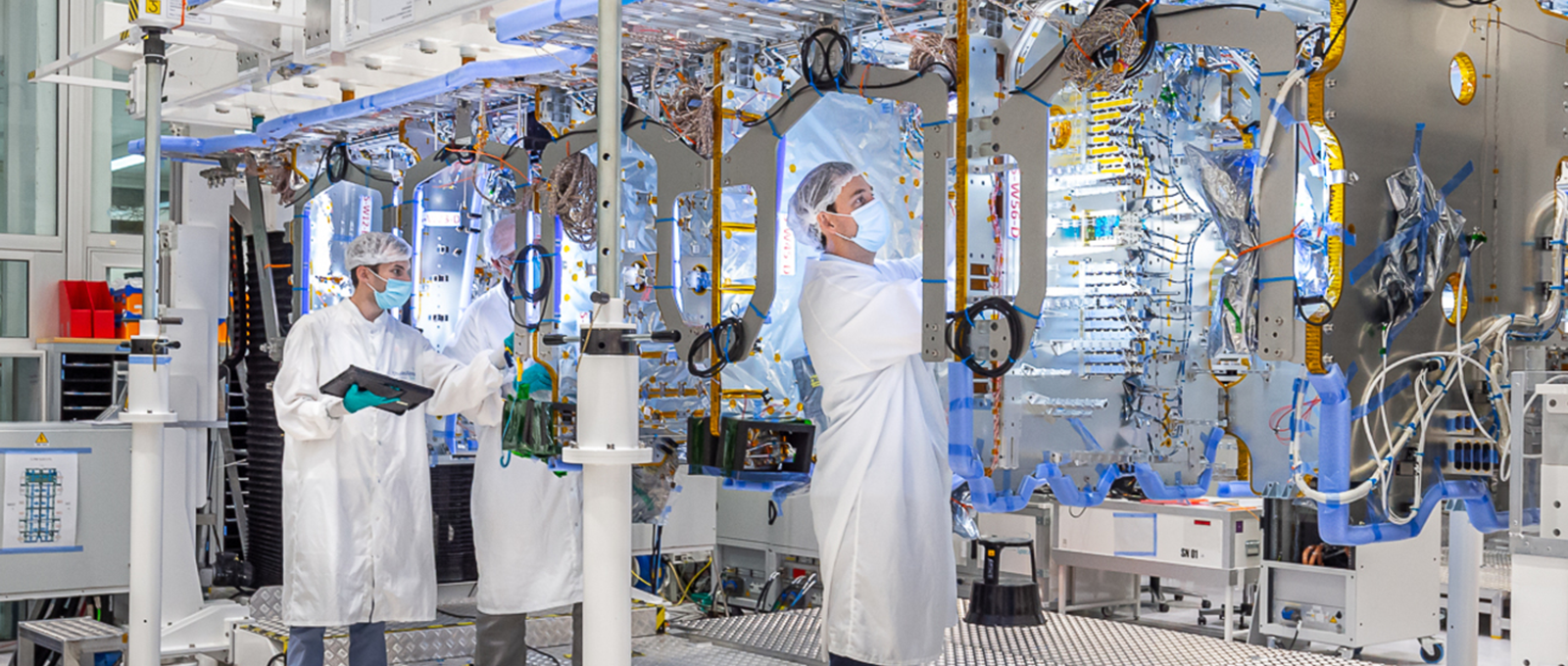 Since Thales Alenia Space first opened its UK operation in Bristol in 2014, our expert teams continue to develop breakthrough innovations and solve complex challenges to contribute to the world's most advanced space missions. Teams design remote sensing instruments, build technology demonstrators and test electronic systems for on-board space flight hardware. All this and more takes place in the space laboratory at Thales Alenia Space in Bristol, led by highly experienced space technicians. 
In addition to our Bristol facility is our Satellite Propulsion Design and Engineering facility on the Harwell Science and Innovation Campus, Oxfordshire and the Propulsion Integration Centre in Thales Belfast. These teams design and build propulsion systems modules for all of the Telecommunication satellites produced by Thales Alenia Space; including the UK's first all-electric propulsion systems module for Eutelsat's Konnect Telecommunications satellite.
At every altitude, you will discover spacecraft that Thales Alenia Space has designed and built to meet the needs of our modern lives.   
Whether at 400km where the International Space Station is carrying out science experiments to improve life on Earth, Thales Alenia Space built 50% of the habitable parts, including the Cupola observation module and the resupply vessel 'Cygnus'. At 700km, Thales Alenia Space built many of the Earth observation satellites to monitor the Earth's atmosphere for climate monitoring and at 800km there are constellations of satellites dedicated to telecommunications, observation and navigation services. Increasing altitude to geostationary orbit at 36,000km, Thales Alenia Space build telecoms satellites that provide broadband and digital services for closing the digital divide in hard to reach communities.
Behind every one of these exciting advanced space programs and missions, are teams of inspiring people, bursting with ideas and innovations that impact our lives and help build our futures. The teams across Thales Alenia Space have many talents and combined, their expertise make space-systems a reality. 
Thales Alenia Space is a major partner in Europe's fantastic missions across the Solar System and our teams, including those in Bristol, Harwell and Belfast play an important role in making it possible to explore and understand the Universe.
Thales Alenia Space in Bristol delivered its first flight electronic hardware for Bepi-Columbo, launched in 2018. This is ESA's first mission to Mercury - with a seven year journey to arrive at the smallest planet in our Solar System in 2025. 
Thales Alenia Space in Bristol also delivered the Broadband Radiometer (BBR), a scientific instrument for ESA's Earth Cloud Aerosol and Radiation Explorer (EarthCARE) satellite mission. The BBR instrument overcame a significant engineering challenge and has set a new standard in satellite radiometry. The EarthCARE mission, developed in co-operation with JAXA in Japan, aims to improve our understanding of the relationship between clouds, aerosols and radiation and their combined effects on the Earth's climate system. 
Thales Alenia Space is Prime contractor for the Mars Mission to look for signs of life on the red planet when the Rosalind Franklin Rover will land and explore the Martian surface and dig 2m deep below the surface to search for traces of life.
Thales Alenia Space in Bristol delivered the Inertial Measurement Unit (IMU) flight models for the Rosalind Franklin Rover and the propulsion for the Carrier Module, part of the spacecraft that lands the Rover on the surface of Mars. The IMU enables the Rosalind Franklin Rover to navigate during its mission, providing critical data on its orientation, speed and direction.  
The satellites built by Thales Alenia Space make important contributions to Observation and Environmental space missions to better understand our planet and its environment for the benefit of people and their communities. Thales Alenia Space is a major contributor to Europe's Copernicus program which flies a suite of Sentinel satellites to track the health of the planet. These satellites observe and monitor for environmental protection, climate monitoring and natural disaster assessment and response services. 
In the UK, Thales Alenia Space has been awarded a contract by the European Space Agency (ESA) to design and build a new scientific instrument to measure atmospheric carbon dioxide produced by human activity, as part of ESA's Copernicus CO2MAP mission. 
In the UK, Thales Alenia Space is also making a major contribution to ESA's FLEX mission that aims to measure photosynthetic activity from space to provide global maps of the health of vegetation.
Thales Alenia Space is at the heart of the industrial quest to return the next man and put the first women on the Moon. The Lunar Orbital Platform Gateway is a space station that will orbit the Moon, provide vital support for a sustainable, return humans to the lunar surface, as well act as a staging point for deep space exploration. Thales Alenia Space in the UK is excited to be selected for the design and build of the refuelling module for the Lunar Gateway, called ESPIRT.
Continuing the theme of deep space exploration, Thales Alenia Space in the UK has been selected by ESA to lead a scientific study to find never before seen 'pristine' comets entering the Solar system for ESA's Comet Interceptor mission, due to launch in 2028. The UK team are also involved in ESA's PLATO mission to seek Earth like planets around distant stars.
Everyone at Thales Alenia Space is passionate about space and explaining what we make possible to help inspire future generations of space explorers.
We offer work experience placements to secondary year students and undergraduates as well as sponsorships for PhD students. We work closely with many of the UK's leading Universities and collaborate with SMEs and new space start-ups to help grow the UK's dynamic space sector.
We support UKSEDS, the UK National University Student Space Society and our STEM team create 'MarsBalloon', a fun, hands-on experiment for primary and secondary students to design and build their own science experiments for flight on a high altitude balloon to 30km above the Earth's surface where conditions (temperature, pressure, radiation) are similar to the surface on Mars.
'Space for life' is our way of saying that the most important thing at Thales Alenia Space is not only what we make...but what we make possible.