Thales has been partnering with the South African Armed Forces for more than 40 years. The Group provides the various forces with solutions.
 For the Army:
Integrated Artillery and Light Mortar Fire Control Systems and Ancillary Equipment for the South African Army. These solutions are used to provide accurate artillery fire and control which allows for control over all artillery assets, thereby reducing acquisition, maintenance, and training costs.
Tactical Intelligence Systems for the South African Army Intelligence Regiment. This system is used to gather intelligence data in order to make strategic assessments of the way to engage hostile forces, assisting with obtaining quick intelligence and allowing the facilitation of processing large intelligence data to create a map of enemy forces.
Maintenance for Indirect Fire Support for Command and Fire Control Systems; Sensors; weapon Automation; Navigation; Gun Management Systems; Integrated SMART ammunition. Our support enhances weapons in order to improve the ease of deployment and accuracy, and quick into action allowing suppression of enemy forces.
Mortar Platforms, Dismounted Mortar Platforms, Data Communication solutions (Hardware and Software), High‑bandwidth, and In-house research and Development (Fire Control Systems) to the South African National Defence Force (SANDF). These systems and products provide quick and accurate fire calculations for small tactical weapons, along with compact and light portable systems to support reaction forces. In 2018, Thales provided a Automated Mortar and Rocket Fire Control System (Scorpion) to the South African Army.
Tactical Intelligence solutions to the South African National Defence Force (SANDF) by providing radar and optic sensors, specially developed software, deployable infrastructure and specific types of communication equipment- taking delivery of the system after completion of the operational tests. Included in the solution was a training system for the South African Army Intelligence Formation.
For the Air Force:
Digital Joint Reconnaissance Pod (DJRP) installed and integrated on the South African Gripen fighter aircraft to take high-resolution images of the battlefield as it flies overhead.
Five year Through Life Support [TLS] of all Thales avionics equipment on-board several fleets of aircrafts for the South African Department of Defence, South African Air Force and ARMSCOR (Armaments Corporation of South Africa Ltd).
For the Navy:
Combat System Integrator and supplier of the Combat Management System (CMS) and the Combat Team Training Simulator for the South African Navy's new Frigates.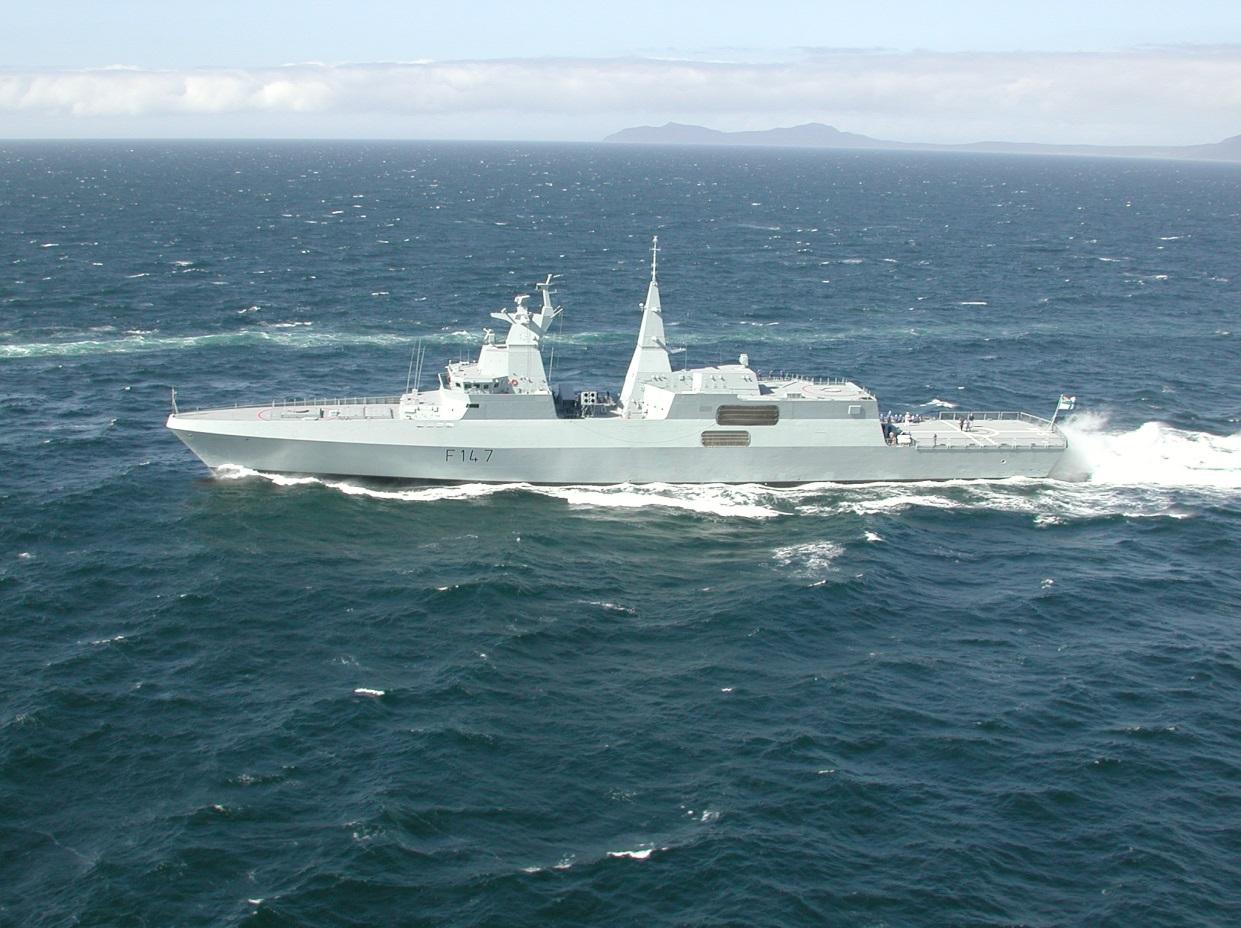 © ©SA Navy