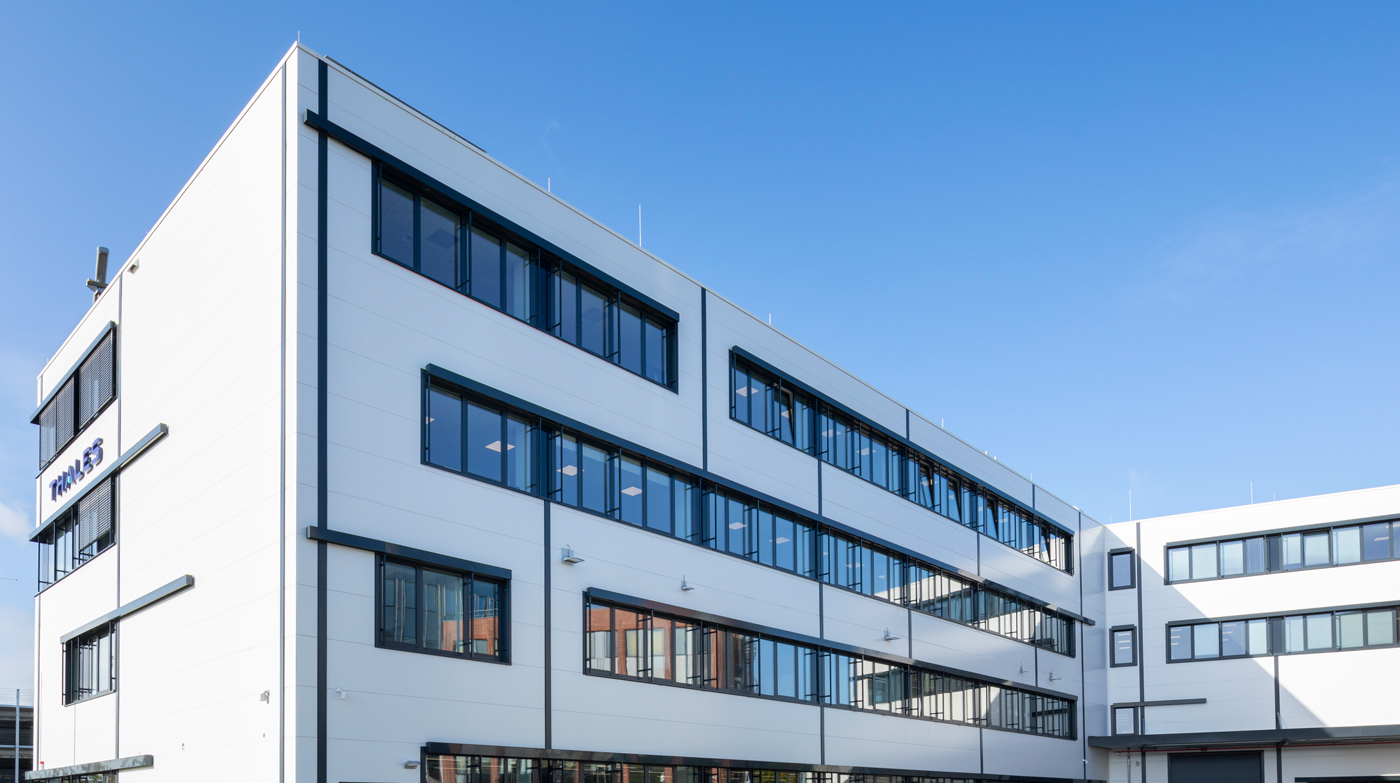 Expertise in Maritime Applications
Together with the maritime competency centre in Wilhelmshaven, Thales Deutschland offers its customers and partners – especially the German Navy and the shipyards – optimal proximity from its location in Kiel.
For over 50 years, modern and custom communication and navigation systems for surface vessels have been designed and implemented in Kiel for domestic and international customers. Modern, high-precision radar systems and torpedo control systems are developed and supplied for submarines. The solutions from Kiel fulfil the highest technological demands for a safe world, which depend now more than ever on fast, comprehensive reconnaissance results, harmonised command and information networks and intelligent, compatible sensor systems.
Communication systems
Turnkey communication solutions for the world naval market are delivered from Kiel. Kiel's competence lies in integrating devices and subsystems into fully integrated communication solutions that are secure from an informational point of view and fulfil all customer requirements. To this end, Thales uses products from the group and other external suppliers and connects them with the core components developed in-house to form an overall system. More than 350 communication systems with logistical supervision from Kiel have already been delivered around the world.
Navigation systems
Navigation systems are a key component of marine ships' performance capabilities. Their main tasks are to provision navigational data for commanding ships on the one hand and, on the other, integrate this data into command, weapons and deployment systems.
Radar systems
Thales Deutschland develops and manufactures radar systems that are designed especially for deployment in submarines. Using this technology in the underwater sector requires very special expertise: The sensitive high-frequency technology needs to be adapted to the special environmental requirements in terms of both pressure and shock resistance. The over 140 systems installed around the world clearly illustrate the strong connection between customers and Thales.
Logistical supervision
As a manufacturer, Thales Deutschland also offers complete logistical supervision from its location in Kiel, thus ensuring short reaction times and worldwide supply of the systems and products delivered. The location in Kiel is certified according to ISO 9001:2015 and AQAP 2110/2210.
Maritime Solutions
Defence and Security in Germany