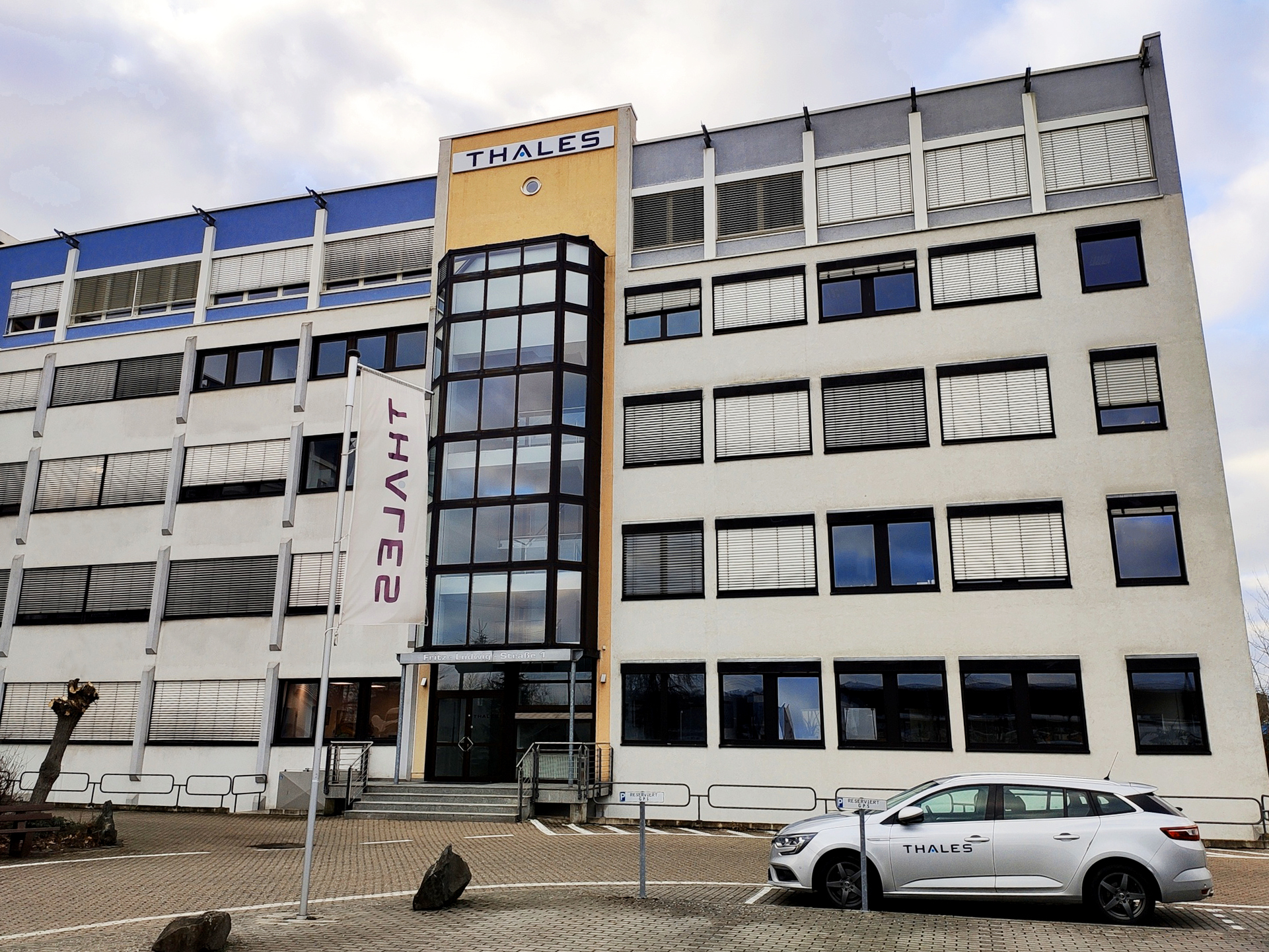 For decades, Thales Deutschland has been a partner of the Federal Armed Forces and the Federal Police offering innovative solutions, systems and services that successfully support customers with their tasks and orders in Germany and abroad, with the national defence or with special operations.
The Training & Simulation business area from Thales Deutschland is located in Koblenz. At his location, specialised simulation solutions and services for radar applications are provided.
Expertise for simulations in mission planning and training
Thales Deutschland supports armed forces in mission preparation and follow-up with specialised simulation solutions that enable different users like aircraft and combat vehicle crews, infantry forces as well as ship and flotilla commanders to train their skills and abilities.
For more than 20 years, simulation technology has been developed, produced and sold at the location in Rhineland-Palatinate. This includes simulators for firearms training, civil and military pilot training, and all related services.
Simulations play a key role in handling, procedural, behavioural and communication training within all areas of deployment and on all deployment levels. They make an important contribution to the training and education of the mission forces, and ultimately to the success of missions.
Comprehensive service portfolio
The systems range from classic firing training to complete mission training for vehicle crews on air, water and/or land vehicles up to individual and group training for military users and civilian security authorities: small arms trainers, door gunner training concept, weapon-specific basic training, mission-specific scenarios, analysis and evaluation options, traffic management systems, and communication tracking and interference simulation systems (KESS). The simulation systems can be used individually or as a whole system within an interconnected and combined training scenario.
Defence and Security in Germany