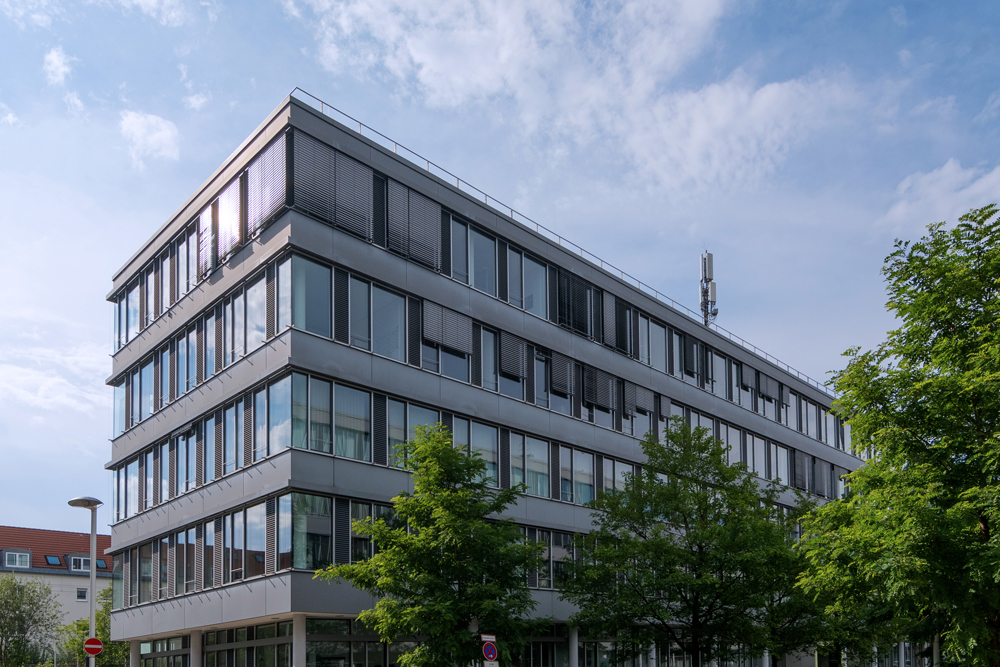 Expertise in Analytics & IoT Solutions
Driving digital transformation with IoT
For a quarter of a century, Thales employees in Munich have been helping their worldwide customers to unleash the transformative power of the IoT and support every step of the IoT journey with expertise, passion and innovative solutions.
We create trust in a networked world and our customers - in a variety of industries - use our solutions to seamlessly, securely and reliably connect their IoT devices to the cloud via 3G, 4G/LTE and 5G cellular networks, improve insights and accelerate their global business success.
Our unique 360° portfolio includes all essential components, such as IoT modules, gateways, SIM cards, eSIMs and cloudbased solutions to simplify the development and deployment of the world's most sophisticated and trusted IoT solutions:
Connecting devices to cellular networks and cloud platforms
Securing devices and their data
Management over the entire long life cycle of IoT solutions
Analysis of real-time data and transformation into business intelligence to make better decisions
At the Bavarian location, experts from Operations and Sales & Marketing manage, connect, secure and analyse IoT applications, true to our motto: Thales for IoT - Connect. Secure. Manage. Analyse.
Our activities in Munich focus on the direct contact with our customers, distributors and suppliers. With the specialist knowledge of the experts in Munich, our many years of competence in robust machine-to-machine communication (M2M) and the broad product portfolio, we ensure the business success of our partners.
Our sales experts advise and develop tailor-made solutions for enterprise customers from the automotive industry, healthcare or the areas of intelligent power grids, mobile payment systems, or home security systems.
Banking & Payment
All Banking & Payment sales activities for German customers are coordinated in our Munich office. This is being  managed in close collaboration with our R&D department in the same location and with our personalization centre close to Stuttgart.
With the acquisition of Gemalto in April 2019, Thales is now also a supplier of banking cards and a service provider for card personalization with more than 25 years of experience in this market. In Germany are appr. 145 million Girocards, formerly known as EC cards, and credit cards in the field. Thales is not only an important supplier of banking cards in Germany but is also active on a worldwide level. The goal is to further expand the business in financial services and to develop and sell new technologies such as innovative card bodies and payment solutions.
Expertise in Identity & Biometrics
R&D for the future
The Sales & Marketing team in Munich is your contact for a wide range of products and solutions in the field of  identity and biometric solutions, preferably for the public sector. These are identities whether as passport,  identity card, driving license, tachograph cards, health card or as digital identity on the mobile phone. In addition, technologies and products such as biometrics or passport readers and fingerprint scanners together with solutions for the registration of identities or border control and eGovernment solutions complete the package from the creation to the use of identities. We rely on internationally standardized and locally developed as well as security certified (e.g. by the German BSI) components and the competence in the implementation together with our customers. Major smart card projects in Germany have been part of the Thales portfolio for many years, including the production of more than 30 million health cards. For the realization of projects of this magnitude, our company has a modern and efficient personalization center at the headquarters of Thales in Ditzingen.
Banking & Payment Services
In the Munich high-security zone, an experienced R&D team has been working for over 20 years on the development of smart card operating systems and Java applets for the banking (BPS) and identification (IBS) sectors. For example, the electronic health card including certification by the BSI according to Common Criteria was developed here.
SECCOS (Secure Chip Card Operating System) has been developed and maintained here for the German banking market since the very beginning. SECCOS is the basis for secure payment transactions on almost all German debit and credit cards. In addition to correct functionality, the security of the product is the top priority for every project. For product approval, an intensive security check is always carried out in an external laboratory, whereby both software-based attacks and, for example, attacks with laser beams are carried out.
Expertise in Cloud Protection & Licensing
Protecting a world powered by the cloud, data and software
Digital transformation is reshaping industries as more and more organizations look to build their businesses on the cloud, data and software. The success of these transformations will ultimately depend on whether digital services, identities, and billions of transactions can be secured and trusted.
At Thales Cloud Protection & Licensing, we are at the heart of making this new digital world possible, providing decisive technology for decisive moments. As the worldwide leader in digital security, we protect more data, transactions and identities than any other company and enable tens of thousands of businesses and organizations to deliver trusted digital services to billions of individuals around the world.
Digital Identity and Security in Germany