Thales has earned its reputation as a long-term, trusted and experienced partner with a proven ability to support rail operations worldwide.
In Germany mainline as well as urban railway operators such as DB Netz AG, Berliner Verkehrs Gesellschaft (BVG), Hamburg Port Authority (HPA), BASF Rail Operation and Stadtwerke München (SWM) rely on the services provided by Thales.
Thales' service solutions are a set of modular services to fityour needs, thus helping you to boost the efficiency and availability of your systems, control your lifecycle costs and ensure the highest performance at any time.
Portfolio Examples:
•    Maintenance & Spares Services to assure highest system availability and minimize downtimes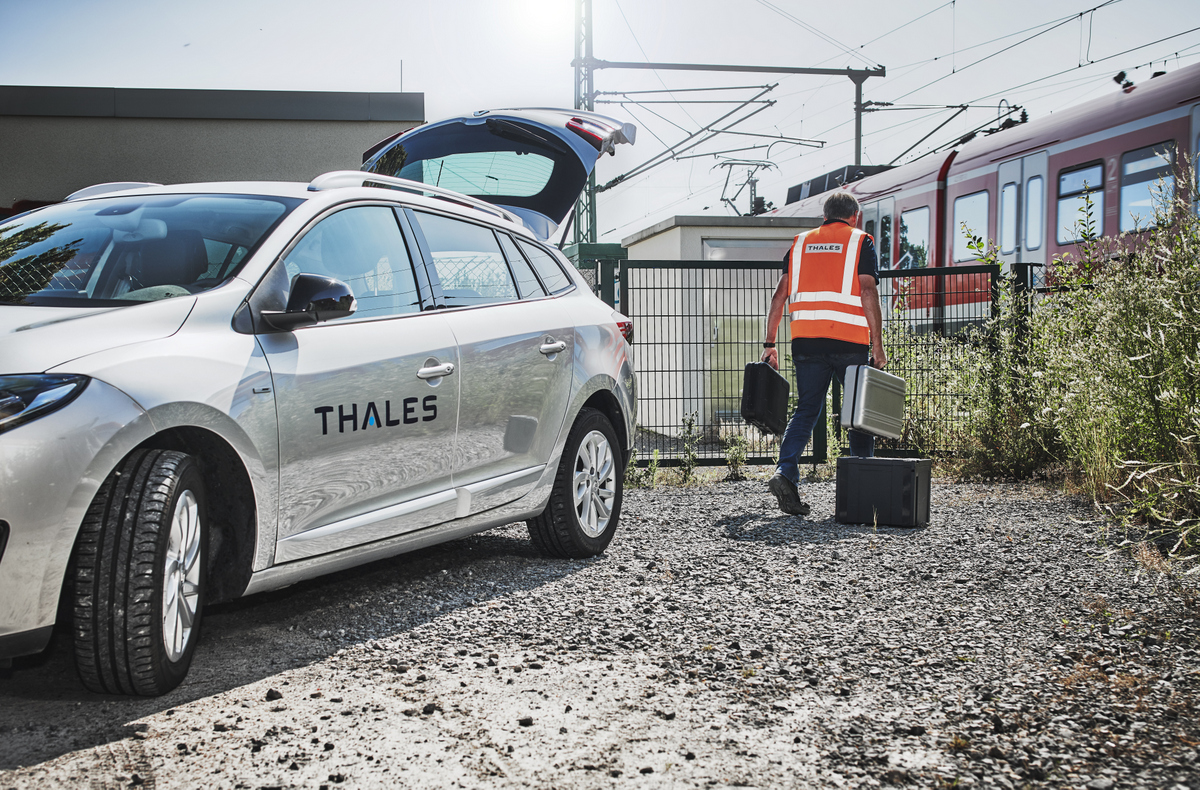 • With the Thales' Health Check we inspect the status of your interlocking equipment periodically and recognize trends before failures occur
       •  We deliver the right spare parts directly from the manufacturer in guaranteed delivery times
       •  We assist you (if needed 24/7) in case of a failure in order to resolve the error quickly and minimize the impact on operations
• Lifecycle Support Services to keep systems and equipment upto-date in an ever changing environment
       •    We provide updates & upgrades and modernize your systems to fulfil new requirements
       •    We manage the obsolescence of components and provide new solutions in case end-of-life has been reached
•    Competence & Consultancy Services to deliver the knowhow needed to bring railway systems into operation and maintain them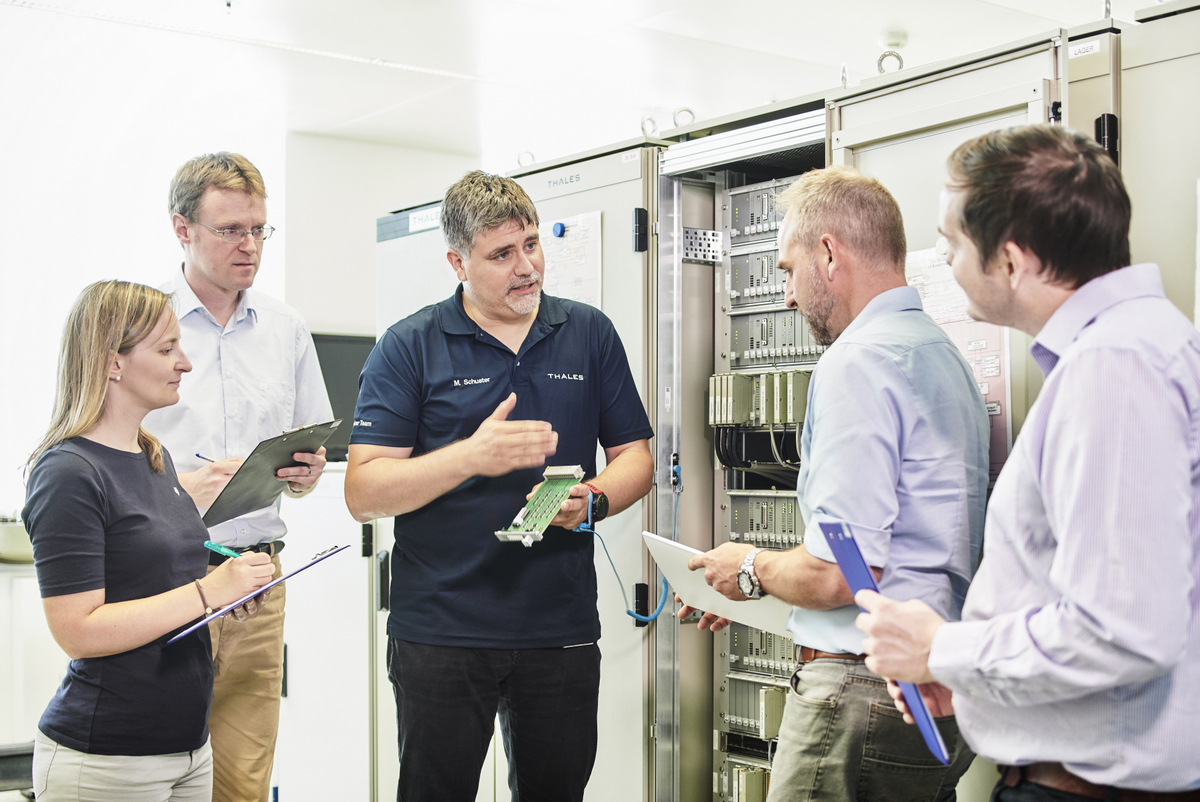 •    We offer customer-specific training concepts for maintainers and operators
       •    We provide technical documentation in which form and however you need it
•    Cyber Security Services to support maintaining the security level in railway systems
       •    We conduct security assessments and derive improvement measures
       •    We support you to manage vulnerabilities proactively
•    Operation & Operation Support to operate railway systems safely and securely
       •    We provide solutions to manage your railway assets and plan resources efficiently
       •    We create and distribute keys for your network operation
•    Digital Services to provide data insights in order to enable condition based and predictive maintenance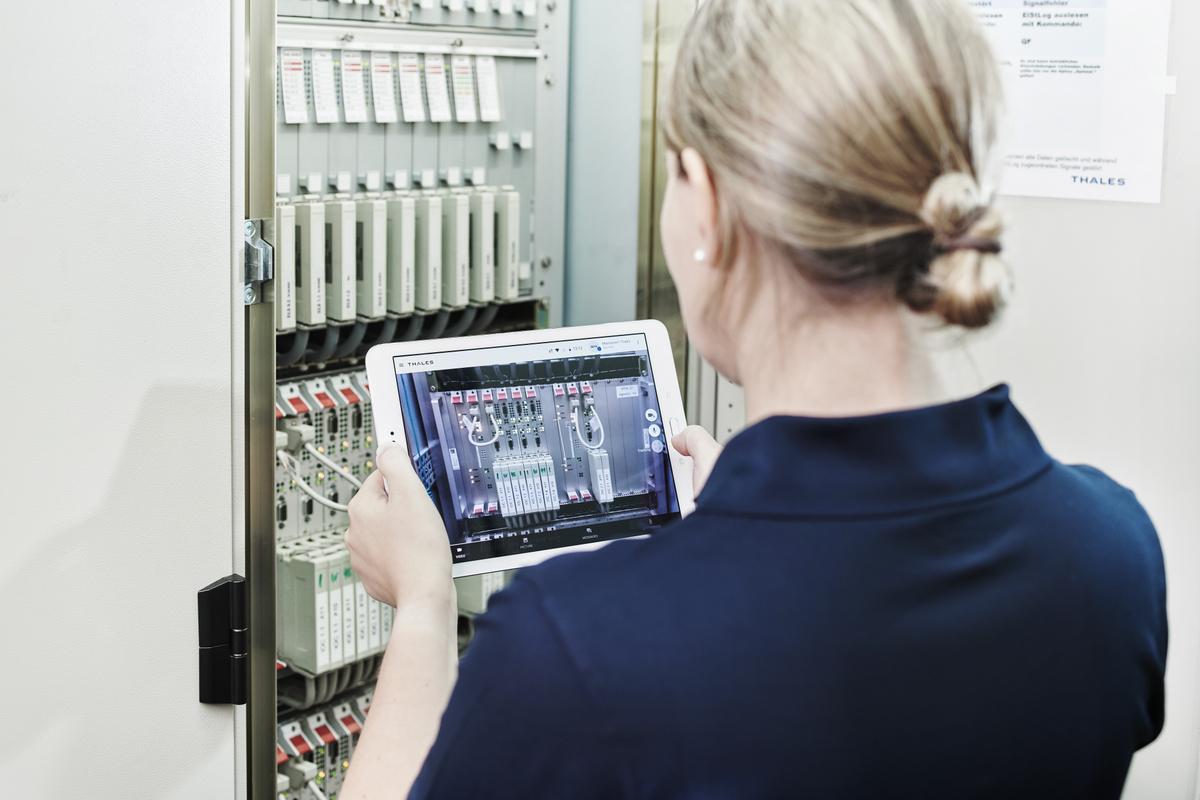 •    We monitor assets remotely and support fast diagnosis
       •    We predict failures before they occur and propose countermeasures
 Expertise, continuous innovation and long-term vision: Thales is at your service with assistance and support whenever you need us.
Link to our myProducts service pages.
Contact us:
Phone: +49 (0) 7156 3533 7996