I would encourage anyone who is considering an apprenticeship to go for it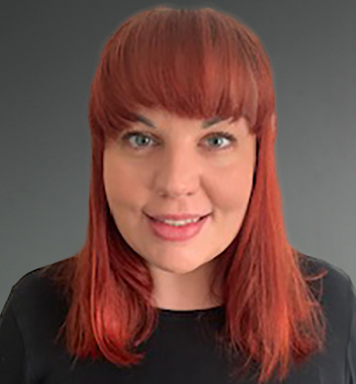 Rachel Easley
HR Higher Apprentice
Business Management Apprenticeship
Crawley College
Tell us a little about yourself
I graduated from university in 2012 with a degree in Criminology and Sociology. My degree taught me a lot a things about myself, to not always take things at face value and to challenge ideas. When I graduated university I started a job at a training consultancy in a co-ordination role, which led to my first role at Thales in the learning and development operations team. My wedding was the best day of my life so far and I love nothing more than socialising with friends and family.
What was your motivation for joining the programme?
I had been working at Thales for nearly four years in the learning and development operations team when an opportunity presented itself internally to complete an apprenticeship in HR. I knew I wanted to grow my career in HR and the apprenticeship route was the perfect way to increase my knowledge and complete my CIPD qualification, at the same time as gaining practical experience through my work and rotations around the function.
How is the programme benefiting you and Thales?
The apprenticeship programme has allowed me to build really strong working relationships across the function, as everyone is really supportive of the programme and willing to take time for you. I have had the opportunity to get involved with a range of different projects which have pushed me out of my comfort zone, as well as applying my learning from my qualification in a practical way.
What would you say to people considering this programme?
I would encourage anyone who is considering an apprenticeship to go for it. It is such a great way to learn and develop, while building on practical work experience.
Why are you proud to be an apprentice?
I am proud that I took the opportunity to become an apprentice at a time when I was looking to further my career and build on my existing skills and experiences in the world of work. I'm proud to be able show others that apprenticeships are not only for school leavers and that there is no age limit for becoming an apprentice.