Thales Deutschland switches to electricity from renewable energy sources
Since January 2020 Thales Deutschland has been purchasing exclusively green electricity from hydroelectric energy, thus making a decisive contribution to the reduction of greenhouse gas emissions.
Social responsibility (Corporate Social Responsibility) is of central importance along the entire value chain. For the company it is crucial to launch concrete initiatives on environmental behaviour, social policy and ethical aspects. Climate protection is an important aspect as it is time to act.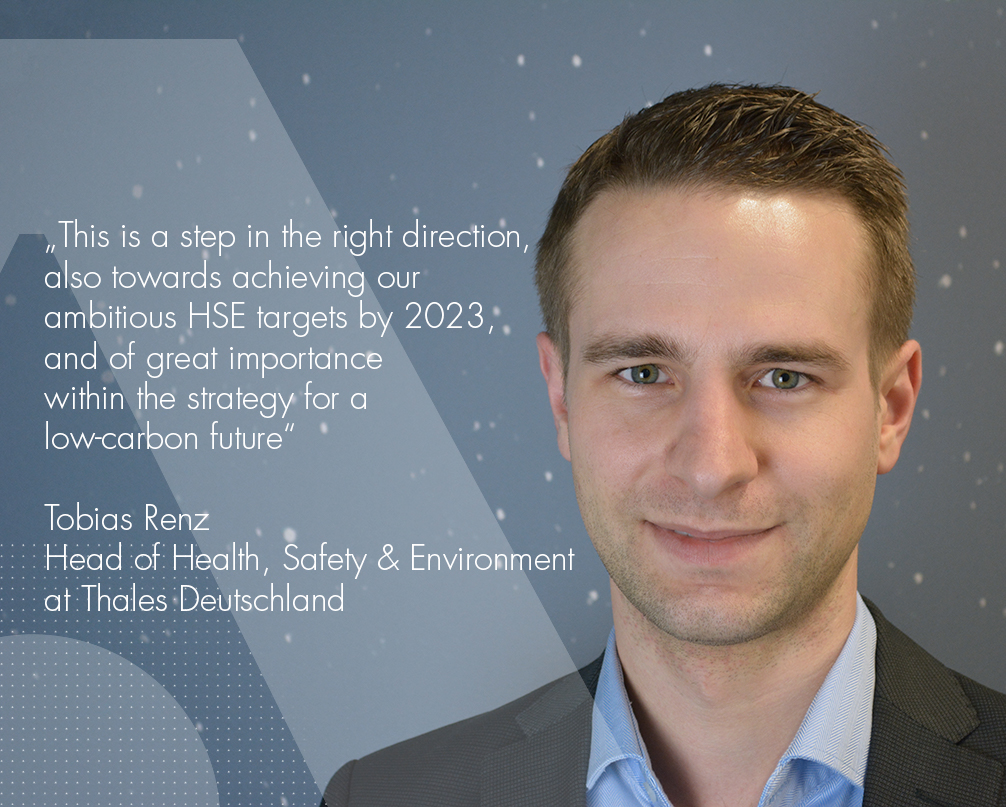 A variety of measures, one if them being the Thales Strategy for a low-carbon future, are intended to drastically reduce climate-damaging greenhouse gas emissions and hence the carbon footprint by 2030. In a group-wide approach, this applies for the areas Mobility, Operations, Procurement and Products.
For the business areas of Thales Deutschland with a certified environmental management system in accordance with DIN ISO 14001, switching to environmentally friendly energy is a further step towards continuous improvement of environmental performance.
By purchasing green electricity from hydroelectric energy, all Thales Deutschland locations have been supplied with environmentally friendly energy since 1 January 2020. "This is a step in the right direction, also towards achieving our ambitious HSE targets by 2023, and of great importance within the strategy for a low-carbon future," says Tobias Renz, Head of HSE at Thales Deutschland. "In terms of our total electricity consumption this is a decisive contribution to environmental protection", adds Magali Fischer, Category Manager in the Procurement area.
Over the next few years, the objective is to further reduce the energy consumption of buildings, production facilities and development areas. This avoidance must always have top priority in order to sustainably reduce the carbon footprint.