Leveraging on digital technologies to boost the environmental performance of rail
While overall transport emissions in Europe  have increased 29% over the past three decades, rail emissions have fallen dramatically – despite rising passenger numbers and freight volumes. Freight moved by rail is nearly nine times less polluting than freight moved by road. Passenger journeys by rail also produce much lower emissions than equivalent journeys by other means of transport. 
Railways will need to expand their share of passenger and freight traffic dramatically in the coming years if net-zero emissions are to be achieved. Their ability to attract and absorb additional traffic is governed by three factors: capacity, attractiveness and integration with other modes of transport.
Innovative digital technologies play a critical role in expanding capacity, boosting performance and cutting emissions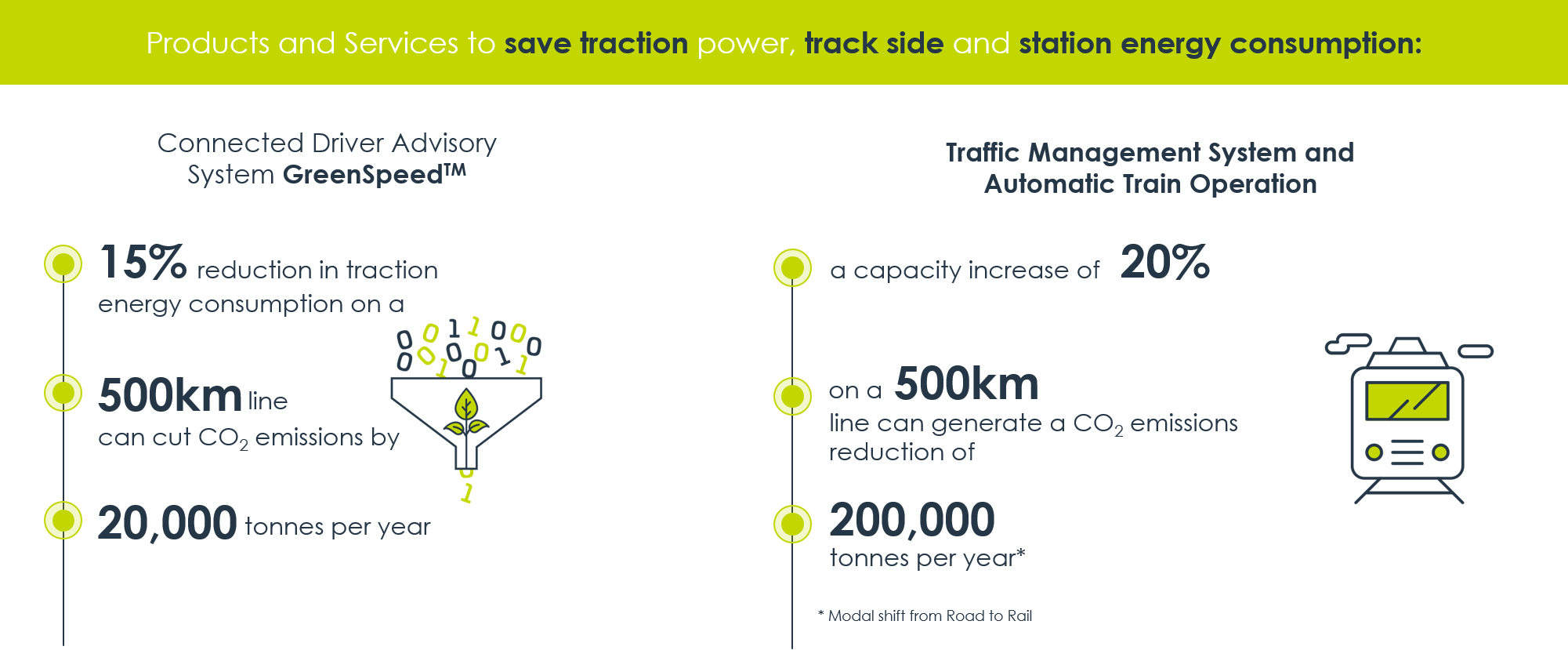 Thales is developing complex Artificial Intelligence (AI) systems that promote eco-responsible AI based on learning and knowledge and consume less energy. 
Driver advisory systems (GreenSpeed™), Traffic Management Systems (TMS), and systems to manage automatic operation of both metros (Green CBTC) and autonomous trains (RailBot™) optimise energy consumption through carefully defined driving strategies and by calculating optimal acceleration and braking profiles in real time.
Anticipating network incidents is also an important factor in reducing unexpected train stoppages caused by obstacles on the tracks. Station supervision systems will also analyse energy consumption in real time. Their sensors will determine exact energy needs depending on passenger flows to ensure that energy consumption matches requirements as closely as possible, while guaranteeing expected levels of performance and without sacrificing passenger comfort.