GreenSpeed™ by Cubris is the market-leading driver advisory system (DAS) co-developed with your own drivers. 
GreenSpeed™ is a connected driver advisory system (C-DAS) that binds together existing operational systems using new technology. GreenSpeed™ will help the individual driver make better decisions, it will help the operational planners to optimise their planning and it will help management to understand the daily operations and possible recurring issues. By having that knowledge, management will be able to act on a solid and factual base and to measure the results of its decisions. It has never been simpler to optimise daily operations.
GreenSpeed™ improves punctuality and reduces energy consumption.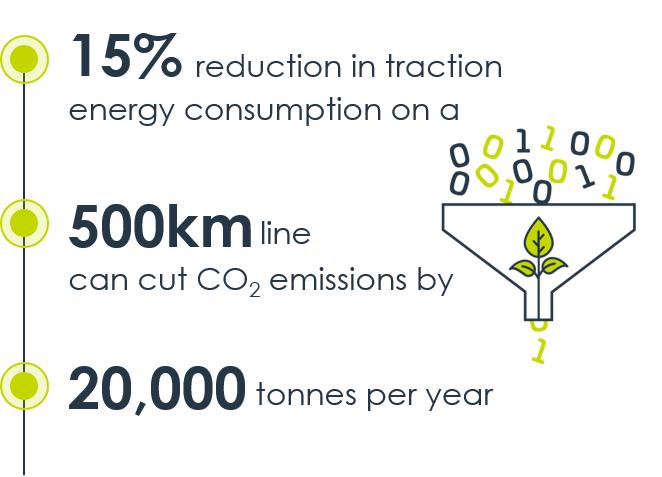 Improved punctuality and reduced penalties
Energy savings
Traffic management system (TMS) integration for true fluent traffic (C-DAS)
Increased infrastructure capacity
Paperless cab
Feedback through powerful reports to planners, drivers and management
Reduced maintenance due to less wear and tear - especially on engines and brakes
Reduced driver errors / increased safety
Improved work environment
Improved passenger satisfaction
GreenSpeed for Railway Operators
GreenSpeed for Infrastructure Managers